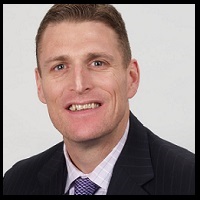 Four Common Mistakes Holding Back Your Sales Growth
If you're a fan of professional sports such as the NBA then you know 'it's players league.' What that means is talent wins championships and the coaches are irrelevant. Most IT staffing firms are continuously on the prowl for top talent and hiring top performers. But even a team loaded with talent doesn't guarantee success. Just look at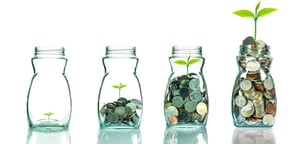 the 2007 New England Patriots who went undefeated in the regular season before losing in the super bowl. Or, consider the 2016 Golden State Warriors. They had 3 All-Stars, they won more total games (88) in season in history but blew a 3-1 series lead and lost in the NBA finals.
Talent plays a pivotal role when it comes to achieving repeatable and sustainable revenue growth. While talent is important, there are a number of other factors to consider such as management acumen, a flawed business model, outdated go-to-market strategy and many more. In this blog post I'm going to share with you six common common mistakes holding back your sales growth.
Failure to a Build a Scalable Sales Organization
You can grow your IT staffing firm into a multi-million dollar business on lots of little transactions and off the backs of one or two key performers. Heck, I've seen plenty of $50M IT staffing firms built on and entirely dependent on one single customer. That unfortunately is the opposite of a scalable sales organization.
Scalability refers to a company's ability to grow without being hampered by its structure, business model or availability of resources such as employees or inventory supply. Far too many CEO's, sales leaders and recruiting leaders rely too heavily on talent alone to deliver sustained growth. The model is flawed for many reasons. First, identify and hiring top talent is not scalable. There is simply not enough top performing salespeople and recruiters actively looking to join your company. Second, even if you repeatedly hire top performers over and over again, top performers have weaknesses and they have down years. To achieve predictable revenue growth, you eventually have to build the internal systems and capability to teach and replicate top performing sales behaviors.
Failure to Build and Manage to a Sales Operating Model
Having a sales operating model refers to organization having and managing the following:
A clearly defined and documented sales process

Your sales process configured and supported in your CRM/ATS

Clearly defined stages to your sales funnel including customer driven, quantifiable outcomes or exit criteria for each stage (and the ability to report on each stage)
A sales methodology that defines how your sellers compel their customers to complete their purchasing process including messaging playbooks

Sales activity, sales performance and sales effectiveness metrics to hold salespeople accountable for improving productivity, improving effectiveness and driving results
Most important of all, having a sales operating model requires there to be a sales leader who manages to the sales operating model. Most staffing firms only do some of the bullet points listed above and even fewer manage to their sales operating system and hold people accountable. Which are you doing? Which can you start doing and which you can improve upon?
Sales Managers, Recruiting Managers Spend Too Much Time on Under Performers
Every sales team has a top producer and every team has under performers, those who struggle to make quota. Most front line sales managers and recruiting managers want to spend time with their under performers. Its human nature to think the under- performers have the most upside. THEY DON'T. Sales managers and recruiting managers should focus on coaching and developing their core performers and top performers. Your core performers are those who are operating in the neighborhood of 70% to 80% of quota attainment. Your top performers are operating at 81% of quota attainment and above. These are your sales reps that represent the most upside. These are the sales reps you want to invest in. You will see greater results spending your time with this group than your under performers.
Wrong Leader Leading the Sales Team
There are two very common mistakes that IT staffing firms make with regards to leading the sales team. First, many IT staffing firms wait too long before hiring a Sales VP and as a result the sales team reports into the CEO. CEO's should lead the company and sell to investors, but they shouldn't lead the sales team. Selling to investors is very different than teaching a team of sales reps how to follow a sales process. The CEO doesn't have time to coach and mentor the sales reps and consistently hold each team member accountable. For these reasons, I'm not an advocate for having a sales team report into the CEO.
Second, IT staffing firms don't understand what skills and characteristics to look for in a sales leader. They get fixated over hiring a candidate who has industry experience and has had success with selling and/or recruiting. Big deal. The skills and expertise for being a top performing sales leader are far different from being that of a top performing salesperson. What I have found is that many staffing CEO's fall into the trap of hiring Mr. Superstar who comes from within the industry. Mr. Superstar is smart, well-spoken and passionate about sales, the industry and closing deals. The problem however is you're not looking to hire Mr. Superstar as your Sales VP.
What you're looking for in your sales leader is someone how knows how to recruit and build a sales team. They should have a network of sales reps who have worked for them in the past whom they can recruit. They should know how to build a scalable sales organization. They should also be able to operate at both a strategic level and at a tactical level. They need to be able to design and implement sales strategy AND also execute that strategy. That means modeling the desired sales behaviors in order to coach and mentor their sales reps. Can your sales leader do that? As soon as you are able, hire a seasoned sales leader who can do these things. Don't wait because they're really hard to find.