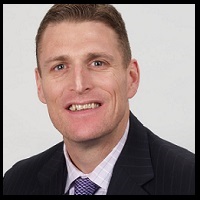 Five Strategies For Retaining Your Employees in 2022
Perhaps you heard the news, a record 4.3 million people quit their jobs in August. You've seen the headlines or taglines, the Great Resignation, also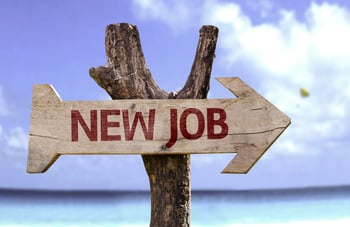 known as the Big Quit, is the ongoing trend of employees voluntarily leaving their jobs.
Joe Brusuelas, chief economist at RSM, said "the American worker is now confident that he or she has the bargaining power and can obtain a reasonable wage -- and have influence over the shape of their working conditions. The bargaining power comes from their willingness to quit jobs they don't like and look for new ones.
Gus Faucher, chief economist at PNC. said "we're seeing people vote with their feet. If you're unhappy with your job or want a raise, in the current environment it's pretty easy to find a new one."
Over 40% of American staff are actively on the lookout for a brand new job, or intend to take action shortly — based on a 2021 report by the Society for Human Resource Management (SHRM). That that is double the speed in 2019.
Finally, a study from Willis Towers Watson, in which they surveyed 380 employers, revealed that the majority of North American companies expect their current struggles to hire and retain employees to linger well into 2022.
To address this challenge, employers are implementing initiatives to enhance the employee experience to drive employee retention in 2022 and beyond.
The employee experience is the cumulative total of all the interactions your employees have with your company. It encapsulates what people encounter and observe over the course of their tenure at your organization including your culture (employee behavior), your benefits, your physical work environment, and the tool's you provide for employee success. As organizations recognize people as their greatest assets, they're investing in the employee experience, especially now, as we head into 2022. In fact, this shift is becoming so prevalent that companies are beginning to develop entire roles and departments dedicated to the employee experience. Research from MIT's Center for Information Systems Research shows that when organizations get employee experience right, they can achieve twice the customer satisfaction and innovation, and generate 25% higher profits than those that don't.
Here are five strategies for retaining your employees in 2002 by enhancing the employee experience.
Implement "Retention" Interviews: While exit interviews are valuable, they happen to late, after the fact, and fail to help you retain employees who are about to leave. Retention interviews are individual conversations between the manager and employee that help companies understand what's important to employees so they can

prevent

turnover and proactively get ahead of retention issues. Managers engage their employees in open dialogue to build trust with, and gain their perspective on their experience. By understanding what works and what doesn't, you can identify their motivation for staying with your organization and work towards goals that keep them engaged. This also enhances internal talent pipelines and provides great insight into areas for improvement as a company.

Deploy Modern Onboarding:

Modern organizations onboard new employees much differently today than they did just a few years ago. The evolution to adopting modern learning practices and innovative technologies reflects exciting new opportunities for the recruiting industry to transform their new hire recruiter and sales onboarding into an organizational capability that drives revenue growth and

fosters employee retention

. Modern onboarding is critical to the employee experience and employee success. A

ccording to the

Harvard Business Review

, 33 percent of new hires look for a new job within their first six months on the job and this can be largely attributed to their

employee onboarding experience. If a new recruiter or salesperson doesn't experience success in their first few months they are highly likely to start exploring other opportunities. This can be prevented with a compelling new hire onboarding program.
Act on Employee Feedback: Most organizations deploy employee feedback surveys to get their employees perspective of the business and gain insight on how they can improve. But very few actually

act on that feedback.

This can backfire on leadership and erode trust through the ranks. Successful companies take action by communicating the corrective action steps being implemented to their employees and designating a team that is responsible for implementing, tracking and measuring the changes.

Adopt Sales & Recruiter Enablement as a Formal Discipline: Research shows that more recruiters and salespeople than ever are struggling to make quota. According to a study from CSO Insights, over the past five years the number of salespeople making quota has dropped by ten percentage points and the percentage of companies achieving their revenue goals has dropped by four percent. And as I mentioned earlier, we know what happens with new recruiters and salespeople struggle to see success in their first few months. They leave for greener pastures. The discipline of sales (and recruiter) enablement and the underlying enablement technology ensures that your recruiters and salespeople have the tools, content, playbooks, data and coaching to create a memorable and engaging customer and candidate experience. It drives employee engagement because

it has one singular goal:

Make your reps and recruiters successful.

To learn more about the discipline of sales enablement, check out these interesting sales enablement statistics that demonstrate its impact on the business or, download our eBook, The Staffing Leaders Guide to Sales Enablement

Share Customer and Candidate Feedback with Your Employees:

Because the majority of your employees are salespeople and recruiters, it is easy to assume that they get customer and candidate feedback. The reality is they don't. Not objective feedback on their own personal performance anyway. Research shows there is a clear link between the employee experience and the candidate and customer experience. Not surprisingly, recruiters and salespeople feel great about themselves when they know they have made an impact on their customer or candidate. However, when a candidate or customer gives a compliment, your employee(s) often don't hear about it. By allowing candidates and customers to share feedback and then sharing it with your employees, you boost employee self-confidence and give them a sense of purpose in their job. This candidate and customer feedback should be broadcasted throughout your organization, recognizing that the employee is succeeding.
So, what is your strategy for retaining your employees including your

coveted recruiters

(your competitors are calling them) in 2022? What will you do to attract new recruiters and salespeople to fuel your growth? Lets start a conversation in the comments section below.