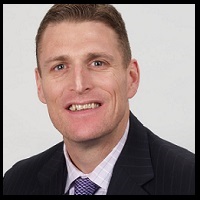 10 Compelling Statistics to Embrace Sales Excellence
Sales enablement has grown dramatically over the past few years. In 2013 less than 20% of companies dedicated resources specifically for sales enablement. Yet by the end of 2017, close to 60% of companies were focused on this vital business function. This is one of the most remarkable sales enablement statistics, and CSO Insights expects this figure to continue to grow rapidly. But is sales training and sales enablement really that important? Can it really make a difference for your IT staffing organization? The short answer is YES. But I will will let the industry statistics do the talking. I've compiled relevant research on sales training and sales enablement that shows not only how important it is to prepare your sales reps for success, but to consistently reinforce training through sales enablement tools, coaching and user adoption and change management.
The average company spends $10-$15K on hiring a new employee but only invests $2,000.00 a year in training that employee (Bridge Group). How much do you invest annually, per employee?

Less than half of companies provide post-training reinforcement, but organizations who focus on sustaining change through post-training reinforcement see 34% more first-year sales reps achieve quota (Aberdeen Group).
Salespeople who consistently follow a sales methodology experience an average sales win rate of 56% compared with 45% for those salespeople who don't follow a sales methodology (Sales Performance Optimization Study).
Quota attainment is correlated with investment in sales enablement. SiriusDecisions found that 28% of companies employ seven or more full-time sales enablement staff. This figure rises to 43% for top-performing organizations.

High-performing companies are more than twice as effective as all others at measuring the impact of sales training (Aberdeen Group).

If you can't measure it, you can't manage it, and you won't improve. Check out my blog, metrics to track sales enablement effectiveness for ideas on this topic.
With sales training and onboarding new hires, TIME to quota attainment is EVERYTHING. What if you could make one simple switch to your sales enablement program that could shorten this learning curve? Do you know the one little tweak that can quickly accelerate learning and retention between five and fifteen percent? Video recorded training & coaching and role-play

improves learning outcomes, ramp time, and revenue.

McKinsey found that

leading organizations are twice as likely to customize training by sales role

(which is one reason why we create custom learning paths in the Menemsha training:).

Understanding the customer's buying journey and aligning your sales process to your buyer's journey improves win rates to 64% (CSO Insights)

Compared to

companies that rely on an ad hoc approach, organizations that follow a consistent coaching framework see a

27.9% improvement in their win rate.

Even better, Aberdeen found that top-performing companies close deals 16% faster than everyone else.

Last and certainly not least, and perhaps my favorite, 70% of all projects your prospects implement are

unbudgeted and unfunded

. If they're in "pain" and see a vision for the solution, they'll find the money. The question is, do your sales reps possess the consultative sales skills to drive demand to create and win these opportunities or are they simply order takers?
Which of these statistics sounds most like you and your organization? Which of these do you find most challenging to overcome? In what order would you prioritize these within your organization? Let's start a conversation in the comments section below.