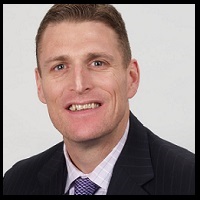 5 Sales Enablement Tools Your Salesforce Needs Today
Before we dive into the five sales enablement tools your salesforce needs today, we should remind ourselves of what sales enablement is and why it matters. Sales enablement is the process of providing the sales (and recruiting) organization with the technology, tools, processes, methodologies, training, coaching and playbooks that help salespeople sell more effectively and recruiters recruit more effectively. The intention of sales emablement is to provide salespeople with what they need in order to consistently engage customers and candidates in productive conversations at each stage of the sales process. There is a plethora of sales enablement tools available, but I think the examples that follow should give you a good idea of the types of technology on the market including the types of tools your salespeople need and how they can make your sales team more productive.
Attach provides data and insight around what happens after salespeople send content such as emails, presentations and other documents such as candidate submittals, or client proposals. Sales and sales enablement professionals want to know, "are my prospect's opening my emails and reading the content I share? Are my prospects sharing my content with others stakeholders within the company? You want to know if and how prospects are interacting with your content in order to figure out how to best optimize it. Attach will give you the answers you're looking for.
Chrous Call Recording and Analystics
As a sales coach, I love this tool! Imagine having the ability to listen in on every sales and recruiter call. With Chorus you can transcribe each call so that you and your team can identify the skills, knowledge and communication gaps taking place on calls and coach to improve effectiveness. Just as importantly you can identiy which objection rebuttals, value propositions, customer success stories and other messsaging works best. Chorus records, transcribes and analyzes sales calls to show you what your sales reps and recruiters are doing (or not doing) including how deals are won and lost. This is a perfect example of a tool that illustrates the benefits to video recorded training and coaching.
Among other things, Datanyze monitors the web and mobile technology choices of 35M companies to help you find and reach your best prospects when they are looking to buy. By taking a snapshot of your prospects' technology choices every day, Datanyze can alert you when a key account has added or dropped a solution. In as little as 10 minutes you can create your ideal target market customer model and their predictive analytics tool will score your accounts and give you insight regarding their current and upcoming IT staffing job orders.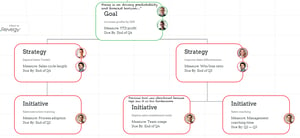 Your key customer accounts first and foremost must be protected and second, they need to be managed to grow to their full revenue potential. Failure to do so can result in financial ruin. Without solid account planning and metrics to measure success, it can be difficult to maximize the account revenue opportunity. Revegy helps streamline, automate, scale and monitor account management processes to provide teams with valuable insight for harnessing the full value of customer relationships across all stages of the sales process. What I really like about Revegy is the ability to visualize that data including all the account details including your account plans and the ability to align your solutions with your customer's goals and objectives.
65% of sales reps say they can't find the right content to nurture prospects. With Showpad, no more combing through hundreds of messy files in Google Drive, Dropbox, or Box to find what you need in a sales conversation. Easily search for and navigate to the most up-to-date version of the right sales asset right when you need it – even if the WiFi is down. Performance analytics will tell you exactly which content works, and which doesn't. Live engagement tracking will give you insight into how a prospect uses content, which slide prospects view the most, and whether or not your prospect forwarded it to someone else in the organization.
Prospects are short on time these days for meeting face to face, but you still need to get all of the decision makers together in a room to build relationships and close deals. Stop acting old school with the audio only phone calls and start hosting your sales meetings with video conference from join.me. With it's seamless integration and ease of use, Join.me lets you take you the complexity out of scheduling meetings and conduct video conference with up to 10 people at no charge. Join.me also lets you take your meetings on the road and host them from your mobile device.
Questions to Consider Before Implementation
Below are a few questions and considerations to keep in mind before adding any new sales enablement tools to your existing envionment.
Does the tool fit in and support our existing sales process? Any new tool you adopt should naturally fit in with your existing sales process. You shouldn't be re-engineering any of your processes to make the new tool fit how your salespeople sell. Your new tool should simplify and automate your existing process and/or solve a 'pain point' your sales team is experiencing.
Will this tool help us better understand our customers? Will your new sales enablement tool empower your salespeople with insightful data about your customers and how they buy? Will your new sales enablement tool empower your sales leaders or sales enablement manager with insight to more effectively coach and train the sales team? Your new tools should check the box on one of these two questions.
Is the tool proven and are there customers you can speak with about it's effectiveness? Any good sales enablement tool will have customer case studies and metrics that quantify the value of the tool. Make sure you do your homework by uncovering and understanding the specific challenges the tool solved for those customers to ensure it is the right tool for your organization and that it can deliver it's intended solution.

Is your sales team on board?

Make sure your sales team is on board with the tool by asking them to clearly articulates the problems the tool will solve for them and how it will make them more productive. Never implement a tool for the sake of technology or because it's "cool and sexy."

How will you measure adoption? Finally, before making any purchase you will want to define exactly how you will track and measure adoption of the tool. And you will want to make sure your sales team is on board with this to ensure expectations are clear.
What sales enablement tools are you using? What sales enablement tools could your IT staffing sales team benefit from? Let's start a conversation in the comments section below.

About Dan Fisher
Dan Fisher is founder and owner of Menemsha Group, a provider of sales enablement solutions dedicated to helping IT staffing firms improve win rates, shorten their sales cycle, and increase revenue per sales rep. Since launching Menemsha Group in 2008, Dan has consulted with over 200 IT staffing firms and has invested over 5000 hours coaching IT staffing sales reps. He's authored is his own proprietary sales methodology and has previously spoken at Staffing World, TechServe Alliance and Bullhorn Live 2012. Prior to launching Menemsha Group, Dan spent 16 years in the IT industry running local, regional and national sales teams. Dan worked for Kelly Services, Oracle Corporation and Alliance Consulting. Dan currently resides in Boston, Ma.