Subscribe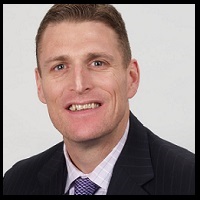 How Can I Quickly Identify Good Accounts-Part 2
If you read my June blog How Can I Quickly Identify "Good Accounts," you will recall that there is no easy and quick fix answer to this question. Finding "good accounts"-those that spend in excess of $500K on IT staffing services annually where you can work directly and exclusively with the IT hiring managers takes a lot of time, patience and grunt work. It requires us to do our due-diligence in order to find these hidden gems.
On far too many occasions I have personally experienced the frustration of investing months of time and energy trying to do business with an account only to discover that it just wasn't meant be. My goal this month is to share with you what I learned from those frustrating experiences including the key indicators that you need to be looking and listening for when prospecting into new accounts so that you can avoid the frustration that I experienced.
Understand And Recognize Your Window of Opportunity
As a company (your client) grows they become more mature and formal in the way they conduct business with their customers, partners and suppliers. They implement policies and procedures and business processes to optimize their supply chain, reduce redundancy, and take advantage of economies of scale. What does this mean for us in the staffing & recruiting business? It means it becomes more challenging to sell into the account and conduct business with these organizations. Let me share with you a real life example. Several years ago I started selling into a rapidly growing company with revenues of $1.5 billion. I quickly discovered that the IT and Engineering department were staffed 3:1 contractors to full-time employees. Yes, it was a "cash-cow" of an account to say the least. All hiring of IT contractors was decentralized. There were no HR policies in place. It was the "wild, wild west," and I (along with competing sales reps) loved it. I quickly got a contract in place and put a handful of consultants to work in a short time period. Naturally I thought this account was going to be my bread and butter for months or years to come. But what I didn't realize however was that I started calling on this account at the end of the opportunity cycle. About three months after I started calling into the account it came to my attention that there was a transformation taking place within the organization. Decisions had been made a high level to implement policies and processes to either convert all contractors to full-time employees or let them go (with a few exceptions). The CIO also developed an offshore outsourcing partnership for application development which was bad news for me and the other domestic suppliers. Hiring of additional IT contractors (on U.S. soil) quickly dried up. Unfortunately for me I showed up to the party late and missed the opportunity.
As it stands today this organization's procurement department has implemented an approved vendor list. Even more recently it has come to my attention that the vendors on the approved vendor are being asked to work on very low mark-up. And I have also learned that this organization is looking to implement either an MSP or VMS type program in the coming months.
My point in sharing this with you is that you need recognize (as early as possible in the prospecting phase) where your prospect resides within the continuum of contingent workforce management. Your "cash cow" account today will not be there forever. Eventually they are going to start purchasing staffing and professional services like a commodity, such as paper, pencils and other office supplies. You know the tagline "buyer beware," think of this as "seller beware."
Red Flags
Here are the red flags to be aware of with your existing customers and when prospecting into new accounts. These are key indicators that in the near future, you will most likely be treated like a commodity where low markups will be imposed on you, you will not be allowed to work directly with the hiring managers and you will compete with 10+ vendors on every job order.
Hiring Chief Procurement Officer (or VP or Director of Procurement)

If your prospect has added a new senior procurement professional to their leadership team, you need to find out why and how they intend to cut costs because at some point it will impact you and how you do business with that company. To find this information you can simply scroll through an organizations' press releases to see if they recently hired a new CPO or VP of Procurement or conduct a search on Linkedin.
Implementation of ERP software

ERP (enterprise resource planning) software is simply software to run and automate back office functions such as human resources, finance and accounting (among other areas). Oracle (Peoplesoft, JD Edwards) and SAP are the two major players in this space. Within ERP software packages are procurement modules to help organizations automate the way in which they purchase products and services. Find out if your prospect has or is planning to implement either an ERP system or the procurement modules within their ERP package. If so, find out what processes (for purchasing products and services) they plan on automating and when. This is the beginning of the end.
Implementation of Services Procurement or Workforce Management Software

This one seems obvious, but if the prospect company is still in the planning phase and is close to implementing, you need to be aware. Services Procurement and Workforce Management software include Fieldglass, IQ Navigator, Taleo, Beeline, Peopleclick and many others. You need to call on people in the IT and Procurement department to determine if this type of initiative is taking shape within the account. These initiatives almost always take place without the input from IT leadership.
Automation of Purchasing Process for Products
If the prospect account you are calling on (or currently doing business with) has recently automated the way they purchase products and services such as office supplies, marketing materials or business travel services than there is a good chance they will soon be automating the way they procure staffing services. Typically organizations automate the way the purchase products before services because procuring professional services is much more complicated. Again, you need to ask people in your accounts how they do this today and what their plans are for the future.
Green Flags

Here are some key account indicators I suggest you look for when prospecting into new accounts. These are characteristics that we want to see in our customers and prospects.
Account characteristics:

High-Flyers
High growth trajectory (30% or greater, ideally for 12+ months). Companies that experience significant growth, especially in their early years tend to have to play catch up when it comes to implementing infrastructure including policies and procedures. When a company starts off they don't assume sales are going to go through the roof and thus hire employees based on a growth rate of 1000%. Instead, when sales go through the roof, they have to react and that takes time to catch up. Monster was a great example of this. And yes, even in this economy, there are companies out there that are growing.
Little To No HR Presence
Small to mid size companies with no HR department or an HR department of 2 or less. Also call on companies with no procurement or purchasing department.
VC Funded Firms
Start-up's and VC funded organizations are run by entrepreneurs. These people are driven by a passion for product innovation and sales, not processes. As a result they don't hire HR personnel or implement formal processes and policies until they "needed them yesterday." And that is our window of opportunity. Until that time comes, if at all, they let their employees and managers make the decisions.
Small To Mid-Size IT Department
Call on companies with IT departments between 25-250 people. This is simply a ballpark number. Anything much larger is likely to be a headache to sell into.
Growth Through M&A Activity
Accounts that have grown through a series of mergers and acquisitions. These organizations typically struggle to standardize with consistent, enterprise-wide policies and procedures. As a result, managers are empowered to make their own business decisions and/or the various subsidiaries operate as their own entity.
Keep in mind that picking "winning accounts" is akin to picking winning stocks. There are no absolutes and you need to listen to your gut. But if you follow these guidelines I assure you that your prospecting will yield you a higher return.
About Dan Fisher
Dan Fisher is founder and owner of Menemsha Group, a provider of sales enablement solutions dedicated to helping IT staffing firms improve win rates, shorten their sales cycle, and increase revenue per sales rep. Since launching Menemsha Group in 2008, Dan has consulted with over 200 IT staffing firms and has invested over 5000 hours coaching IT staffing sales reps. He's authored is his own proprietary sales methodology and has previously spoken at Staffing World, TechServe Alliance and Bullhorn Live 2012. Prior to launching Menemsha Group, Dan spent 16 years in the IT industry running local, regional and national sales teams. Dan worked for Kelly Services, Oracle Corporation and Alliance Consulting. Dan currently resides in Boston, Ma.