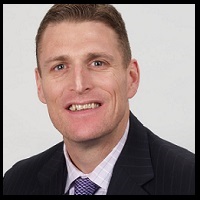 Perfect Example of a Horrible Sales Prospecting Email Message
Last week I recieved the sales email message below and felt we could all learn something from it.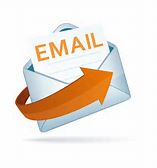 My intent is certainly not to embarrass the sales person or company (which of course I have left their name out) but to offer some advice and hopefully help everyone improve the quality of their sales prospecting email messages. My critique is in red below. Below that is my re-written version of the sales prospecting email message. It took me 5 minutes to write and I'm sure it's not perfect. But I think you will get my point.

Dan,
I wanted to follow up on my last email (there was never a first email! I have never heard of this company nor do I know who this sales person is) to see if you had a chance to take a look at XXXXXX. Clearly a sales pitch is coming! Had the sales person demonstrated they knew something about me or my company they may have kept my attention. I would have normally deleted the email at this point.
Our small business sales and marketing software (self-serving sales pitch, the email message continues to focus on the sales person and not me) helps you convert more online leads, keep your sales pipeline full, and stay out in front of your customer base (fancy buzzwords do nothing for me)...all in an automated, yet personalized way. Selling features and benefits, and aren't there thousands of marketing content providers that provide this service? So what makes this service so unique?
This short video explains what I mean:

Please feel free to email or call me if you'd like to discuss how XXXXXX can take your marketing and sales to the next level. Thanks!
Sure, I have all the time in the world to solicit sales people. There is nothing I would like to do more than proactively call a sales person I don't know and hear their sales pitch. Is my business not important enough for the rep to call me that I have to call them? Crazy!

Let's see if we can help this rep out a little. Mind you, I know nothing about this product but let's see if I can make a few tweaks to this sales prospecting email message. here is what I typed up.

Dan,
I have been researching your web site analytics on alexa.com and noticed that your total unique visitors have been trending downward over the past two months, 12% and 22% respectively. I also saw that your bounce rate has ballooned from 53% to 78%.
I have helped other small businesses in your area including ______ overcome this challenge and increase their ROI on lead generation by 37%. I have some ideas that I would like to share with you on how you can improve your lead conversation and ultimately increase revenues.
I will plan on calling you on Tuesday morning at 9:00 am. If that time doesn't work for you please let me know or have Jen your assistant gives me a call to schedule a time.
Sincerely,
In my example, I attempt to draw the listener in by sharing with them what I know about them. What's that old saying, what do all people love to talk about? They like to talk about themselves! So tell your prospects what you know about them. This gets them engaged and piques their interest.
Second, don't bore the prospect with your product or service features, tell them what your product or service will do for them. Tell them how it will impact their job or business.
Third, end with a call to action. In this case I'm telling the prospect when I'm following up with them. I can't expect my prospects to call me nor would I ever want to leave that to chance. Tell them what you are going to do and do it.
Lastly, notice my offer? I'm calling to talk about my product, I'm calling to share some ideas that could impact the prospects business. That is the value proposition. That is reason why the prospect will take my call! Had I said, "I will call you to demonstrate our product...blah blah, blah, it would have crushed the entire email.


About Dan Fisher
Dan Fisher is founder and owner of Menemsha Group, a provider of sales enablement solutions dedicated to helping IT staffing firms improve win rates, shorten their sales cycle, and increase revenue per sales rep. Since launching Menemsha Group in 2008, Dan has consulted with over 200 IT staffing firms and has invested over 5000 hours coaching IT staffing sales reps. He's authored is his own proprietary sales methodology and has previously spoken at Staffing World, TechServe Alliance and Bullhorn Live 2012. Prior to launching Menemsha Group, Dan spent 16 years in the IT industry running local, regional and national sales teams. Dan worked for Kelly Services, Oracle Corporation and Alliance Consulting. Dan currently resides in Boston, Ma.