Subscribe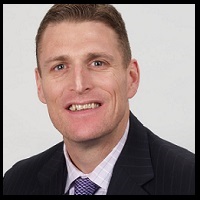 Leaving Sales Voice Mail Messages and other Sales Prospecting Ideas
On Friday, May 6th, 2011 I attended the MIT Sloan School of Management Sales Conference, "Selling In The New Normal." Below are some of the interesting thoughts, ideas and best practices that I heard from the workshops and panel discussions.
The overarching theme of the event was the fact that customers no longer want to engage sales professionals the same way they have in the past. Dave Brock, CEO of Partners in Excellence pointed out that we have entered a new inflection point within the field of sales. An inflection point can be defined as a point in time for either opportunity or failure. Looking back on the history of the sales profession there have been two major inflection points (Dave's opinion). The first inflection point occurred when Dale Carnegie opened his training courses in 1912 and released his best selling book, How To Win Friends & Influence People in 1936. This book remains a classic today. His philosophy was that it is possible to change other people's behavior by changing one's reaction to them. Today's world leading organizations continue to apply these concepts. The second inflection point occurred with the sales research study performed by Huthwaite International, better known as SPIN Selling. In short, this research concluded that customers were more interested in having their problems solved and achieving business results than they were in simply learning about and purchasing features and benefits. If you have never read this book, I strongly encourage you to pick it up. The third inflection point and the one that we face today is different because it is customer driven. Today's customers wish to engage sales professionals differently than they have in the past. Buyers no longer want to be informed about your products or services. They can read about that stuff on your web site. What they want to know or understand is how you can make them successful. The question going through the mind of every customer today is "what improvement in my business will I see from you using your product or service?" As a salesperson, if you can't answer that question, well, you have some work to do.
The heart and soul of sales is building trust with your prospects. The way to do this in the new "normal" is to develop valuable content. Providing your customers and prospective customers with valuable content builds credibility. When you have credibility you earn people's trust. With the exception of bench-based IT consulting firms and system integrators, I very rarely see anyone in the industry blogging. Do some searches and see if you can find a blog out there that is written by a sales rep or recruiter in the industry offering value-add content for customers (IT Executives/hiring managers). I bet you can't. But if you do, please share, as I would love to read them. That being said, now is a perfect example of an inflection point for the IT staffing industry. If you sell in this industry and you start a blog that offers value add content for your customers, you will clearly set yourself apart and differentiate yourself because none of your competitors are currently doing this. Where do you begin?
Melinda Emerson refers to it as the three C's: Community, Content and Commerce.
Step one, open a Twitter account and start building a community. Connect and follow as many people as you can, ideally those in the industry (and elsewhere). Start putting out tweets (not on what you had for dinner) but on trends and best practices taking place in your industry. Tweet 2-3 times per day. People will start following you. This is how you build your community. Second, start blogging. Content will build trust and credibility and that translates into customers. Be sure that you are adding value with every piece of content you offer. Don't sell. Its all about influencing with the content you offer (you write or you can integrate it from other blogs or web sites). Step Three, Commerce. Do steps one and two and customers will come. Remember, this is the "new normal," this is how your customers want to engage you. Lastly, it is your job to figure out where your customers are hanging out at online. Go find them and engage them.
The best workshop I attended was called Selling To Crazy Busy People, hosted by Jil Konrath. Jil laid out an excellent role play scenario to help sales people understand what a "day in the life" is like for the typical customer. The point that she made is that our customers really are that busy. More importantly, they are stressed out of their minds because they're pulled in 18 different directions internally, not to mention with their family obligations. So when a sales person calls on them, their message has to be spot on. After illustrating the point of how crazy busy customers are we did a group "voice mail" exercise. Jil asked people in the audience to call her and leave her a message based on what we had learned about her from the first role play scenario. Out of about 8 people who left her a vm (out loud in front of the audience), two were saved (decent messages) and the rest were deleted. And it was clear why they were deleted. The point being, your message has to be spot on and demonstrate how you can help your customer. Anything else is a waste of your time and your customer's time.
After that exercise Jil explained the four things customers evaluate you on. She refers to these as Snap Factors.
1.) Is what you offer simple? If it is complex, you need to be able to explain it in very simple terms. Customers don't have the time or patience to understand complex solutions. Make it as simple as possible otherwise you will lose your customer.
2.) Is what you're offering relevant? Is it relevant-aligned with the business goals and priorities? If what you're offering is not relevant, you go in the delete pile.
3.) Is it a priority? Needs go unfulfilled in corporate America everyday. You need to determine if it is a priority.
4.) Does the sales professional feel invaluable or useless? Your customer is evaluating you, not your firm. You need to bring ideas and solutions and insights to your customers. Remember, your customer's can read about your services on your web site. For examlple, a a very simple sales voice mail message she offered was "Hi Jim, Dan Fisher calling from Mememsha Group, I read in the paper/news release/etc..that you're having a hard time meeting your Q2 forecast. I have some ideas that might make a difference. Call me….
As you assess these four snap factors as they relate to your customer there is a fulcrom point. Either you're in or you are not.
jil also pointed out the fact that a person decides within 2.7 seconds if they want to read your entire email or not. Think about it, you do the same thing. Your customers are no different.
As I left the conference Friday afternoon I could only think, the sales professionals in the IT professional services industry who actually start doing these things are going to kill it. I can already think of tons of ideas on what content to put in front of IT hiring managers that would distinguish you from your competitors. Can you think of any ideas?

About Dan Fisher
Dan Fisher is founder and owner of Menemsha Group, a provider of sales enablement solutions dedicated to helping IT staffing firms improve win rates, shorten their sales cycle, and increase revenue per sales rep. Since launching Menemsha Group in 2008, Dan has consulted with over 200 IT staffing firms and has invested over 5000 hours coaching IT staffing sales reps. He's authored is his own proprietary sales methodology and has previously spoken at Staffing World, TechServe Alliance and Bullhorn Live 2012. Prior to launching Menemsha Group, Dan spent 16 years in the IT industry running local, regional and national sales teams. Dan worked for Kelly Services, Oracle Corporation and Alliance Consulting. Dan currently resides in Boston, Ma.