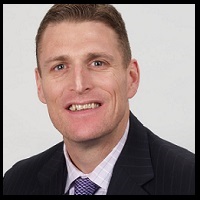 To Encourage Consultative Selling, Restructure Sales Onboarding
I had the opportunity to speak at Bullhorn Engage earlier this year. During my presentation I asked the audience, "how may of you wish your sales reps applied a more consultative sales approach to engaging prospects and customers? Everyone's hand in the room went up. I thought to myself, "interesting, nobody seems to be applying a consultative sales approach yet everyone seems to want their sales team to adopt a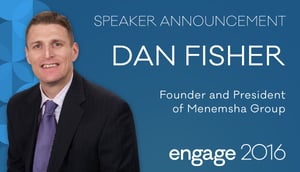 more consultative sales approach. How come their sales team is not already doing this?" Consultative selling is not a new phenomenon. Next, I asked people in the audience to walk me through their sales onboarding and training program as if I was a new hire. A few different people described to me their sales onboarding and sales training program. In each case I heard some variation of the following:
Our new hire training and on-boarding focuses on teaching our company history and background, how long we have been in business and our service offerings. We have a three ring binder with all of our training content and we have a sales pitch deck and marketing literature that sales reps are to go over and share with their prospects. We also go over pricing and how we document in our CRM/ATS and of course we teach new hires how we recruit and screen candidates.
My first thought was.....Where is the sales training?
I asked the audience what sort of impact this training was having on their sales team and their results? Here is what I heard in response:
My sales reps are struggling to get call backs

My sales reps struggling to get returned email messages

My sales reps are struggling to get in front of hiring managers

My sales reps are struggling to generate new opportunities

No matter how hard they work, their activity level doesn't seem to make an impact

We've been experiencing turnover, I think our salespeople are frustrated
No Kidding! What in the hell is going on here? The problem is staffing firms have structured their sales onboarding and employee training to focus on teaching their new hires the wrong information. Their new hires are spending days, weeks and in some cases months focused on learning to pitch their service offerings, company history and accolades and their recruiting process and candidate database.
Do You See Where I'm Going With This?
What do you think has been happening when these people hit the phones? They're going to go into "pitch mode" talking about their company service offerings because they have nothing, absolutely nothing else to talk about EXCEPT. This is what they've been trained to do!
Nobody wants to be pitched to. Instead of educating new hires on the bells and whistles of their service offering, the sales onboarding should have been focused on educating their new sales reps on their customers including their buyer personas and how to engage in a conversation. To encourage consultative selling, refocus new hire onboarding.
What is Consultative Selling?
Consultative selling represents a sales approach in which the sales person disengages from pitching the features and benefits of their offering and instead focuses on using strategic questioning to engage in a conversation to better understand the needs and goals of their prospect and then co-creates a custom solution for the prospect. With consultative selling, the seller put the customer's needs front and center in which the sales rep is always coming from a place where he or she is trying to help the customer solve a problem or achieve a goal.
Encourage Consultative Selling Restructure Sales Onboarding
Here is what the typical sales onboarding schedule looks likes for most staffing firms:
CRM training

ATS training

Company history training

Services overview training

Recruiting process training

Shadow training (shadow top seller/top recruiter)
The problem of course is, none of this training is designed to encourage let alone teach a salesperson how to apply a consultative sales approach. Organizations that teach and encourage consultative selling restructure sales onboarding to reflect something like this:
Buyer Persona Training (learning a day in the life of a hiring manager)

Understanding The Buyers Journey

The Anatomy of a Buying Decision for B2B corporate buyers

How Customers Think and Why They Buy

Defining Your Target Market

Learning to Speak the Language of Your Buyer

Delivering Personalized Value Propositions based on Buyer Persona
See the difference? This is 100% focused on understanding the customer so that salespeople can learn how to properly engage them without going in to a sales pitch.
How does your sales onboarding encourage and teach consultative selling? Let's start a conversation in the comments section below.

About Dan Fisher
Dan Fisher is founder and owner of Menemsha Group, a provider of sales enablement solutions dedicated to helping IT staffing firms improve win rates, shorten their sales cycle, and increase revenue per sales rep. Since launching Menemsha Group in 2008, Dan has consulted with over 200 IT staffing firms and has invested over 5000 hours coaching IT staffing sales reps. He's authored is his own proprietary sales methodology and has previously spoken at Staffing World, TechServe Alliance and Bullhorn Live 2012. Prior to launching Menemsha Group, Dan spent 16 years in the IT industry running local, regional and national sales teams. Dan worked for Kelly Services, Oracle Corporation and Alliance Consulting. Dan currently resides in Boston, Ma.