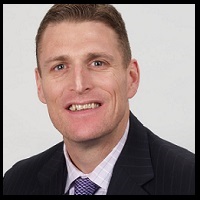 To Encourage Consultative Selling, Restructure Sales Onboarding
I had the opportunity to speak at Bullhorn Engage earlier this year. During my presentation I asked the audience, "how may of you wish your sales reps applied a more consultative sales approach to engaging prospects and customers? Everyone's hand in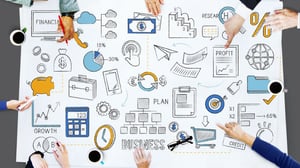 the audience went up. I thought to myself, "interesting, what is holding them back or, why aren't they teaching consultative selling skills? Heck, consultative selling is not a new phenomenon.
Next, I asked people in the audience to walk me through their sales onboarding and training program as if I was a new hire. A few different people described to me their sales onboarding and sales training program. In each case I heard staffing some variation of the following:
"Our new hire training and on-boarding focuses on teaching our company history and background, how long we have been in business and our service offerings. We have a three ring binder with all of our training content and we have a sales pitch deck and marketing literature that sales reps are to go over and share with their prospects. We also go over pricing and how we document in our CRM/ATS and of course we teach new hires how we recruit and screen candidates."
My first thought was.....Where is the sales training?
I asked the audience what sort of impact this training was having on their sales team and their results? Here is what I heard in response:
"My sales reps are struggling to get call backs"

"My sales reps struggling to get returned email messages"

"My sales reps are struggling to get in front of hiring managers"

"My sales reps are struggling to generate new opportunities"

"No matter how hard they work, their activity level doesn't seem to make an impact"

"We've been experiencing turnover, I think our salespeople are frustrated"
No Kidding! What in the heck is going on here? The problem is staffing firms have structured their sales onboarding and employee training to focus on teaching their new hires the wrong information. Their new hires are spending days, weeks and in some cases months learning how to pitch their service offerings, how to pitch a candidate, how ATS fields and workflows, their company history and accolades and their recruiting process and candidate database. The problem is NONE of this is going to drive revenue. Do you know any hiring managers who want to be pitched to? Of course not.
What Happens When Your Sales Onboarding Focuses on Your Services?
What do you think has been happening to these salespeople when they make sales calls? They're getting hung up on blow off and sales objections. Their prospects are saying things like:
"I'm not interested"

"Send me your information"

"I'm not hiring"

"I'm all set"
The problem for these salespeople is their sales onboarding program is actually TEACHING THEM TO GO INTO SALES PITCH MODE. I know, it sounds crazy but it's true. They're going into "pitch mode" by talking about their company service offerings and company accolades because they have absolutely nothing else to talk about. This is what they've been trained to do!
To encourage consultative selling you need to refocus your sales onboarding to teach and educate your sales new hires on consultative selling skills including understanding buyer personas and following a consultative selling framework.
By restructuring your sales onboarding program designed to educate your sales team on who their ideal target buyers are, how and why they buy, and how they evaluate IT staffing firms and hire IT consultants, your sales team will be in a much better position to not only apply a consultative sales approach, but they will also accelerate time to sales quota attainment.
How does your sales onboarding encourage and teach consultative selling? Let's start a conversation in the comments section below.