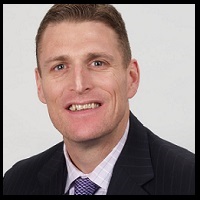 The Case for a Full Time Sales Coach
Anyone who has been in sales leadership or sales enablement for any length of time knows that the key to transforming average performers into top performers is sales coaching. Yet the excuses for a lack of coaching including time limitations, other competing priorities, compensation plan, or the absence of a formal coaching strategy are just a few of the common excuses for why front line sales managers and recruiting managers don't coach.
Lack of sales coaching is a challenge that plagues most IT staffing sales and recruiting teams. More than 25% of front line sales managers only spend 30-60 minutes per week coaching, according to CSO Insights. On top of that, 20% of companies offer zero training for their sales managers. The knee-jerk reaction to this is to run managers through a management training seminar in hopes that they'll suddenly transform into standout sales coaches overnight. But more often than not, the training doesn't stick because there is no plan to sustain it and drive user adoption, and the managers quickly revert back to being "super reps" and "chief problem solvers" instead of coaches. So how can IT staffing organizations make the case for a full time sales coach and realize the long-term benefits that come from hiring a sales coach?

What Is a Sales Coach?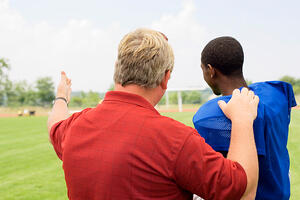 A sales coach operates as part of your sales enablement team and their sole responsibility is ensuring the readiness of your salesforce through sales coaching. Unlike a front line sales manager who is typically responsible for their own book of business, reporting sales forecast numbers, operational duties and handling internal processes, your sales coach is focused 100% on helping sales reps develop the skills needed to have meaningful customer conversations. Your sales coach is responsible for ensuring your sales reps and recruiters are "conversation ready," and that they can execute in the heat of the moment, every time. Sales coaches, like sales enablement managers are responsible for improving sales effectiveness. Day-to-day duties of the sales coach include one-on-one coaching sessions, role play practice, listening to and analyzing recorded calls with prospects and customers, providing constructive feedback and positive reinforcement, and collaborating on the best approach and strategy for prospects and opportunities.

Sales Coaching Exercises
Training is no substitute for continuous coaching. For sales reps to develop and internalize the skills, knowledge and desired behaviors required to remain "conversation ready," key concepts and best practices need to be practiced and reinforced on a recurring basis.
For example, I play golf, or try to play golf. I'm about a 17 handicap, not very good. I can go watch all of the Jack Nicklaus videos in the world and I can also take golf lessons to improve my game but the bottom line is this; if I don't get to the driving range a couple of times a week and practice my swing, and play at least once a week ideally twice (or more), my golf game is not going to improve. Improving my game requires continuous practice. I need to be outside hitting golf balls. That is the path to improvement.
Improving sales performance is no different. Sales reps and recruiters are not going to improve their performance without recurring practice. Sales reps need to be coached and held accountable to practicing on a consistent, recurring basis. But most front line sales managers can't provide this level of coaching for reasons already mentioned. This is where your full time sales coach comes into play. Below is an example of a sales coaching reinforcement plan we at Menemsha Group work on with sales reps who participate in our sales training and coaching program. This example highlights exercises specific to working on objection handling.
Sales rep logs or documents the 3-4 (more than 4 is too many to focus on) most common objections heard throughout the week and how they tried to overcome each objection. We collaborate on each objection to ensure the rep understands the customers motivation behind each objection in order to develop a credible rebuttal. We role play each objection and rebuttal five times each.

Remember using flashcards to study for a spelling quiz when you were a little kid? We use flash cards to practice and reinforce using the best rebuttals for sales objections. A 20 minute flashcard session is always a good use of time for junior and senior reps!

Quiz the rep on the 4 step objection resolution model to ensure they understand each step and why executing each step is important. Role play executing each step of the objection resolution model 5 times each.

With the sales rep

we

watch recorded training videos of the sales rep practicing and rehearsing their objection rebuttals. Together we collaborate on what they did well and what they feel they need to improve upon.
Not many sales managers have the bandwidth to provide this level of sales coaching, but this is the level of coaching and support most sales reps needs in order to improve their effectiveness.
The Value for Your Salespeople
For the sales coach, it is more about creating a safe environment in which the sales rep feels comfortable making themself vulnerable by opening up and sharing with their coach where they feel they're struggling and why, and what they need help with. The sales coach accomplishes this by leading with questions rather than looking at past performance and making judgemental comments. This establishes trust which is the key any successful coaching relationship. This is invaluable for the salesperson because the coach provides them with a safe outlet, one which is hard to get from a front line manager, by having a safe place to go and practice and get the coaching and feedback they need.
Another key aspect to sales coaching is for the sales coach to provide very specific feedback. For example, when we role play with sales reps we audio and video record them and take detailed notes highlighting the specific phrases and comments the sales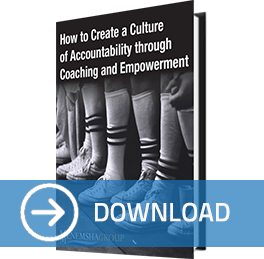 reps makes. This allows for providing very specific specific feedback with regards to the specific behaviors the sales reps should stop displaying and the sales behaviors they should be displaying on a consistent basis. Using recent, real life scenarios in which the sales rep can watch and listen to makes the feedback much more impactful.

As I mentioned previously, one of the keys to successful coaching is leading with questions. This means the sales coach needs to know what questions to ask. For example, after concluding a role play the sales coach may ask, what do you think you did well and why? What do you think you could have done differently and why? Why did you take the conversation down the path you took it down? What additional questions do you think you could have asked? What is another way you might have asked that question? What is another way you might have answered that question? Not only do sales reps find this empowering but again, it provides them with a safe outlet for discussing their performance and brainstorming new ideas and strategies.

The Value Sales Coaching
For as often as sales coaching deficiency is discussed, the benefits of effective coaching have never been more evident. CSO Insights reports that companies with dynamic coaching programs achieve 28% higher win rates and 10% greater quota attainment. What staffing leader wouldn't like to see those improvements within their organization? CSO Insights also found that 95% of sales reps meet quota when coaching exceeds expectations, which is 10% higher than when coaching programs need improvement.
By working hand-n-hand with each sales rep, whether it's via role play or listening to them speak with an actual customer, a sales coach can identify key trends that are invaluable to a sales team. The insights they capture from sales coaching conversations can then be factored into the sales enablement team's overall strategy.



About Dan Fisher
Dan Fisher is founder and owner of Menemsha Group, a provider of sales enablement solutions dedicated to helping IT staffing firms improve win rates, shorten their sales cycle, and increase revenue per sales rep. Since launching Menemsha Group in 2008, Dan has consulted with over 200 IT staffing firms and has invested over 5000 hours coaching IT staffing sales reps. He's authored is his own proprietary sales methodology and has previously spoken at Staffing World, TechServe Alliance and Bullhorn Live 2012. Prior to launching Menemsha Group, Dan spent 16 years in the IT industry running local, regional and national sales teams. Dan worked for Kelly Services, Oracle Corporation and Alliance Consulting. Dan currently resides in Boston, Ma.