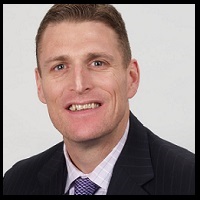 Three Steps to Building a Customer Case Study
If you're a sales leader or sales professional cold calling to open new accounts, then you know how difficult it is to quickly disarm prospects, build trust and convert those cold calls into meetings.
In fairness to prospects, before we can expect them to meet with us, we need to first demonstrate how our service offering can impact their business. Why would they listen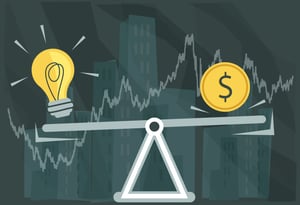 to us, let alone meet with us otherwise?
One of the keys to converting cold calls into meetings is having a compelling customer case study or case studies that demonstrate the value of your service. In this blog post I'm going to share with you three steps to building a customer case study.
When prospecting for new business, the single best and most impactful way to prove your worth and get your foot in the door is by sharing a compelling customer case study. A compelling customer case study chronicles the customer success story including your value proposition and the positive impact your service had on one of your existing customers.
Case Study vs. Value Proposition
You may be wondering, what is the difference between a case study and a value proposition? A customer case study chronicles in detail the story of how you impacted your customer's business. It provides overarching context for the audience to understand your customer's business including their industry, product and/or service. It also details the specific challenge or challenges that they faced that compelled them to hire your IT staffing firm and consultant or team of consultants.
Your customer case study also details the solution your consultant(s) delivered including work artifacts, work product, software code and functionality that your consultants designed and delivered for the customer. Finally, a good customer case study includes the business results that the customer achieved from your solution, the work performed by your consultant(s). A well written customer case study is typically one to three pages in length.
Your value proposition encapsulates your customer case study in just a couple of sentences. Your value proposition is a distilled version of your customer case study designed to be incorporated into your sales call plans and cold calling.
To help IT staffing sales professionals build a customer case study, I've assembled a step-by-step guide on how to create effective customer case studies.
Step 1 to Building Customer Case Study, Schedule Consultant Interviews

To build your customer case study you will need to interview both your consultant(s) as well as your customer. Ideally you want to interview clients and consultants where you recently completed a project but keep in mind that it is O.K. to interview a consultant or team of consultants and the client even if they're still in the middle of the project. Just keep in mind that they won't have the final solution or business results to share with you. In this case you would just find out what problems have been solved and solutions and business results that have been delivered up to that point. Sample consultant case study interview questions to ask include:
What the three biggest challenges you walked into when you started this project?

What specifically is the customer expecting you to do?

What solution or solutions are they expecting from you and why?

What is the goal of the project?

What are you building and why?

Who will consume the technology or application you're building/managing/updating?
I suggest salespeople first interview the consultant(s) before interviewing the customer. I suggest you interview your consultant(s) first because the information you uncover in this interview will help you conduct a more in-depth and educated client interview. In short, you will be able to take what you learn from your consultant interview to ask more in depth and thought provoking questions of your customer.
Step 2 to Building Customer Case Study, Schedule Client Interviews
Step two is essentially a repeat of step one. You want to validate what you learned from your consultant(s) interviews with the customer. Keep in mind there are questions you need to ask in the client interview that only your client, not your consultant, can answer. Sample customer case study interview questions to ask include:
What is the goal of the project?

What is the consultant building and why?

Who will consume the technology or application

How is the work our consultants are performing contributing to operations? To reducing costs? To increasing revenue? To improving efficiency?

What are the top challenges that our consultants have solved for you?
This is just a small sampling of questions to ask but it should give you an idea for the line of questioning and the type of information we're after.
Step 3, Building Customer Case Study, Organize Your Interview Notes
Once you have concluded your round of interviews with your consultant and client you will need to organize your notes. Organize them in the following case study format:
Client Overview: Provide a brief company, department or project overview. Include 3-4 sentences that provide the audience with an overview of the client company, department or project and what they do. This is critically important because this will enable you to properly frame your value proposition and provide context for the prospects whom you share it with. For example, it could read something like this:
Pfizer Bio-pharmaceuticals is $155B organization with seven manufacturing organizations located across four continents and is dedicated to the successful development and manufacturing of pharmaceuticals.
Challenges: Include 3-4 sentences that highlight what the issue was that compelled the client to hire you (your consultants) including the goals they needed to achieve.
Solution: Use 4-6 bullet points to describe how your consultant or team helped the client solve the problems or achieve their objective. Use bullet points to articulate the tasks your team performed and the work artifacts they produced. This should describe the work your team executed to resolve the issue or achieve the goal.
Results: The results should articulate what the company or department can do today that they couldn't do prior to your consultant performing their work. It should include metrics or statistics highlighting increased revenue, reduced costs, better utilization of assets.
Organizing your notes into the case study format will help you stay organized and keep you focused. As you review your meeting notes you can map your actual notes into one of these four subheadings provided in the case study template. This will help ensure that your story comes through succinctly and accurately. Once you have fully built the case study you can then work on distilling the case study down into your value proposition.
Are you creating and using customer case studies and value propositions in your cold calling efforts? How does your company approach the case study creation process? What unique ways do you promote your case studies? Let us know in the comments below.
Learn more about cold calling by downloading the white paper called "Cold Calling Tips & Best Practices 2.0" now.