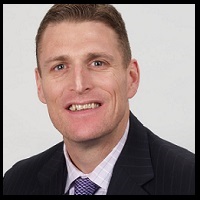 Sales Coaching, Your Path to Improving Sales Performance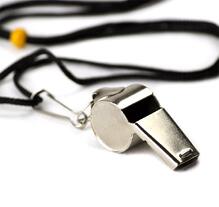 You know what the most powerful sales management tool is to improve sales performance? Sales training? Nope. Compensation? Nope. Reporting and business intelligence? Nope. Incentives? Nope. Performance reviews? Nope. CRM and ATS technology? Not even close.
The biggest and best opportunity for improving sales performance is through sales coaching. According to research conducted by the Corporate Executive Board, core sales performers can see a boost of 19% given a significant improvement in the sales coaching they receive. Ironically enough, sales coaching is one of the most misunderstood and under utilized tools in all of sales management.
How often have you heard sales managers tell their sales people
"I need you to get more face to face meetings"

"you need to open more new accounts"

"You need to find more job orders to hit your goal this month?"
Most if all not all sales managers engage in this behavior whether it be in the team meeting or in a one-on-one setting. Sales managers are really good at telling their sales reps what to do. The problem however is that sales people need sales managers (the sales coach) to provide them with the specific guidance on how to achieve the sales goal or objective because there is a huge difference between manager feedback and sales coaching.
When no guidance is given to your salesforce on how to achieve a specific outcome such as landing a new face to face meeting, opening a new account or closing a deal, sales reps are left to follow their own path. I have learned over the years that when sales people are left to follow their own path, a few things happen:
Reps follow the path of least resistance

They fail to push themselves outside of their comfort zone and miss out on learning opportunities

Each rep does it differently based on their personal style (business owners think, lack of scalability)

Actions are taken with little or no accountability

The path they often choose doesn't map into their overall goals nor do they follow the best path
It is very difficult to drive consistent sales behaviors and achieve consistent results when sales managers fail to develop the necessary sales coaching skills and dedicate enough time to sales coaching. This is a critical point, especially for sales leaders and business owners. Your goal is to build a business based on consistent and sustainable growth. When sales leaders inadvertently allow their reps to follow their own path, the message that is being heard by the salesforce is "here is the finish line, figure out how to get here. We don't care how you get here, just get here." This unfortunately is not very useful advice for the sales team.
In fairness to sales managers, sales management is a complex, challenging and time. Perhaps this is why so many organizations today have made the case for hiring a full time sales coach. Because today's sales manager is carrying his or her own book of business and still expected to carry out all of the responsibilities of a sales manager. That is two full time jobs (assuming the manager has at least a few direct reports). What sales manager's need is a framework for structuring their sales coaching in order to improve sales performance. Simply pushing the message of asking your salesforce to "do more" is not sales management and it is certainly not sales coaching nor will it improve sales performance.
Sales coaching is about tapping into the heart and soul of your sales reps and seeking to understand what makes him or her tick. It's about understanding their viewpoints, their challenges, their fears, their goals, how they think, what motivates them and what demotivates them and pushing them outside their comfort zone. Keep in mind that coaching is ongoing and highly customized to each rep. For the sales manager and the subordinate, sales coaching is a journey because it is about taking your sales reps to a place he or she has never been before. It's about bringing out the best in him or her and helping them reach their full potential. Sales coaching is about making your sales reps more valuable. To learn more download my eBook, how to create a culture of accountability through coaching and self empowerment.