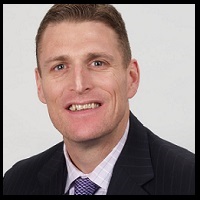 Qualifying Your Candidate's Compelling Event
IT recruiters interested in improving their recruiting effectiveness including their fill ratios and interviewing skills will want to make sure that they know how to screen and qualify their candidate's current situation, their technical skills and experience and how to qualify and establish pay rate/salary history. Executing the candidate interview and mastering these screening and qualification skills are the lifeblood for any recruiter, but perhaps the most important aspect of screening any candidate is the recruiter's ability to qualify a candidate's compelling event and motivators.
Switching jobs, starting a new job, buying a house, getting married and going through a divorce are the biggest and most stressful changes one will experience in their life. After all, this is why Human Resource professionals refer to these changes as "life events." Because switching jobs or starting a new job is so stressful, it is critically important that recruiters understand why their candidates would leave their current situation-employed or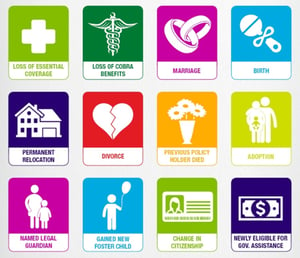 unemployed-and accept a new job. Sure, the candidate may be a "career consultant" or "free agent" who works project to project, but regardless of how long they have been doing it, making the transition to take on a new job or project every six, twelve or eighteen months is still a big and stressful decision. And even for the entry level IT help desk agent who has been unemployed for twelve months, they still have options to consider as well (for example, is it cheaper to collect unemployment and stay at home with my infant than take a pay cut and have to pay child care costs)? This bring me to the topic of a compelling event.
What is a Compelling Event?
A compelling event can be defined as a direct response to move away from a problem or towards the achievement of a goal where if the candidate takes no action there would be a negative impact that personally impacts the candidate either financially, professionally, and/or emotionally and psychologically. The compelling event defines the reason for the candidate to leave or be compelled to leave their current situation.
Regardless of how amazing your job offer may be including the career opportunity (relative to your candidate), technologies, learning and development opportunities, salary and benefits, and location (commute), the decision your candidate still has to make is "am I committed to taking this new job?" The decision of "am I committed to taking this new job" is by far the most important decision your candidate must make. Questions that both you and your candidate need to ask in order to qualify their compelling event include:
Compelling Event: Why does the candidate need to take action (accept a new job offer) on this right now? What (bad things) would happen if the candidate did nothing and things remained the same? Examples of a compelling event might include:

Getting married

Having a baby

Candidate hates his or her boss and is miserable

Going through a divorce

Company downsizing, merger or acquisition

Career change or transition

Urgency:

Is there a deadline in which a new job must be secured? Is there a deadline or date in which the candidate must begin their new job and start receiving a paycheck from a new employer? Why or why not?

Risk:

What is the downside of accepting this new job offer or opportunity? What could go wrong? What is the downside of sticking with the status quo and not changing anything?

Prioritization:

Of all of the things currently taking place in the candidate's life that he or she needs to act on, which are the most important and top priority right now and why?
Whatever the candidate's compelling event is, the recruiter must decipher how "real" and "compelling" it is. This is where your judgment and discretion comes into play. You must understand why it is so important for the candidate to leave their current situation or status quo for your opportunity. If the candidate can't convince you why the compelling event is so important, then the candidate is most likely not serious about making a move or at least not serious about considering your opportunity. Maybe the candidate is just 'window shopping' but not committed to making the change. You won't be able to effectively sell a candidate your opportunity if you don't understand your candidate's compelling event and motivation behind their compelling event.
Course of Action: Which Opportunities Should I Consider & Accept? Once your candidate determines that they do in fact have to take a new job today, the next logical decision they have to make is, what opportunities should I consider and accept? Your candidates know that there is always more than one way to achieve a career goal. Other factors that your candidate will have to consider when deciding on which opportunities to consider and which to accept include:
Personal Career Goals::

Will accepting this position allow me to achieve my short career goals? Long term career goals?

Financial Feasibility:

Will this opportunity work for me and my family financially?

Work-Life Balance Feasibility:

Am I confident this work situation will work for me and my family such as the hours, committed, daily commute?

Risk:

What are the odds of success or failure if I go this route?

Prioritization:

Of all the possible opportunities to choose from, is this one the best for me (and my family)?
The decision of "do I need to take a new job now" is by far the most important decision your candidate must make because if they can't arrive at a decision the others don't matter. And because every candidate job offer decision starts and ends here, screening for your candidate's compelling event is the single most important thing you must uncover and qualify about your candidate.
You can learn more about our methodology and training approach here but how are you going about qualifying your candidates compelling event or motivators for leaving their 'status quo' and accepting your opportunity? What do you find most challenging? Let's start a conversation in the comments section below.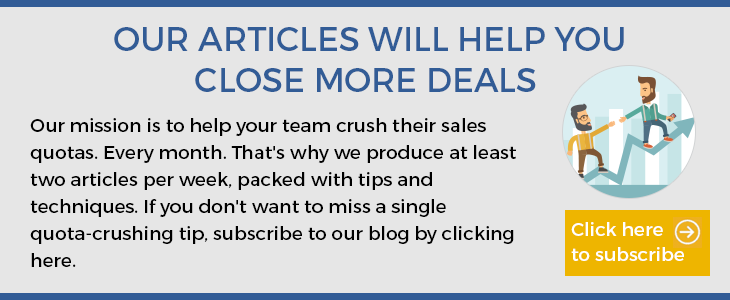 About Dan Fisher
Dan Fisher is founder and owner of Menemsha Group, a provider of sales enablement solutions dedicated to helping IT staffing firms improve win rates, shorten their sales cycle, and increase revenue per sales rep. Since launching Menemsha Group in 2008, Dan has consulted with over 200 IT staffing firms and has invested over 5000 hours coaching IT staffing sales reps. He's authored is his own proprietary sales methodology and has previously spoken at Staffing World, TechServe Alliance and Bullhorn Live 2012. Prior to launching Menemsha Group, Dan spent 16 years in the IT industry running local, regional and national sales teams. Dan worked for Kelly Services, Oracle Corporation and Alliance Consulting. Dan currently resides in Boston, Ma.