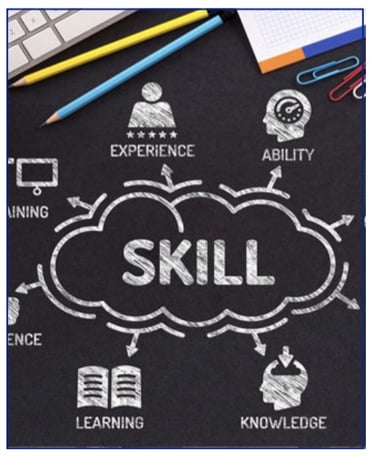 Once the recruiter has qualified the candidate's current situation and determined they want to pursue the candidate for an existing opportunity, they should transition the conversation to qualifying the candidate's skills and experience. To make this transition, the recruiter might say the following:
"<insert candidate name>, now that I have a good understanding of your current situation I would like to transition the conversation and talk about your work history and background so that we can determine if this is a good fit for you and the client company. Can we take some time to discuss that?"
Communication like this is a great way to disarm the candidate and put them at ease because the recruiter is explaining to the candidate what information they need and why before they actually ask the questions.
When recruiters explain their rationale behind the questions they want to ask they disarm the candidate because the candidate knows the recruiter doesn't have an ulterior motive. The challenge for many IT recruiters with qualifying and screening IT candidates is that most IT recruiters don't have an engineering background.
In short, they've never written code, designed a network or managed a project. So, how can IT recruiters with no IT experience or educational background in IT systems effectively screen and qualify IT candidates?
Let's first acknowledge the fact that in all likelihood, IT recruiters without an engineering background will never be able to conduct a technical interview at the same level as the IT hiring manager. But that is OK, because there is an approach and qualifying questions IT recruiters (without an engineering background) can ask that will not only help them qualify a candidate's skills and experience but also help them differentiate themselves from other recruiters.
To understand the approach to screening and qualifying candidates, IT recruiters first need to understand what it is IT hiring managers want, need and expect from IT recruiters.
Let's assume as the recruiter you're screening and qualifying a candidate for the following position:
As the data architect you will define how XYZ Company implements enterprise data, manages reference databases, and exposes APIs access to subsequent technologies, applications, and to end users for their consumption.
Candidate must have extensive experience with implementing, migrating and managing data platforms in an enterprise cloud computing environment
Candidate will demonstrate the ability to work with business partners and stakeholders to build consensus.
Candidate must have subject matter expertise with the following Cloud Service Providers: Amazon Web Services (AWS) and Microsoft Azure
Here is a series of questions that most, typical IT recruiters would ask:
Have you implemented data platforms in a cloud environment?
Are you comfortable managing data platforms in a cloud environment?
Do you have experience with AWS or Azure?
How many years have you worked with AWS? Azure?
The problem with these questions is they're close ended which means the responses will not reveal insightful information about the candidate's experience let alone their true capabilities.
These questions do nothing more than simply "validate" the information on the candidate's resume. Hiring managers don't need IT recruiters to regurgitate information to them that they can already see and read on a candidate's resume.
Instead, what hiring managers want, need and expect IT recruiters to tell them is:
Where their candidate solved the same problem they need resolved
What steps the candidate took to resolve the problem they need resolved
What solution they implemented and how they implemented it
What challenges the candidate ran into while implementing the solution and how they overcame them
What the final results were of the solution
This is what IT hiring managers want, need and expect to hear from IT recruiters when presenting candidates. Uncovering this information doesn't require IT recruiters to have a degree in Management of Information Systems or experience writing code.
A good IT recruiter qualifying a candidate for the right skills and experience for the position above would ask questions like:
Tell me about a time where you implemented or migrated a data management platform into an enterprise cloud computing environment?

What was the data? How much data was there?
Where did the data reside (what was the data platform(s))?
What steps did you take to migrate the data?
What tools did you use to migrate the data?
What challenges did you encounter and how did you overcome them?
What was the final work product or deliverables you produced?
What were the results?
Notice that this line of questioning consists of all open ended questions. Also, notice that all six of these questions only focus on the first bullet point of the job description. The point is, these questions really dig into the details to determine what the candidate's experience is with implementing and migrating data platforms.
No, there are no specific technical questions being asked. But, these questions will unlock a story about the candidate and what their experience has been.
Moving on to the second bullet point of the job description, effective qualifying questions to be asked by the IT recruiter might include:
Tell me about a time where you had to work with business stakeholders to build consensus.
Who were the stakeholders (from which teams or departments)?
What were you trying to build or gain consensus on?
What were the sticking points that people didn't agree on?
How did you address and overcome team disagreement and conflict?
What steps did you take to get the team to arrive at a consensus?
What challenges did you have to overcome and how did you do it?
How did getting the stakeholders to come to a consensus impact the business?