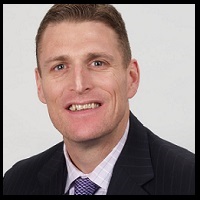 Predictions for Improving Sales Effectiveness in 2017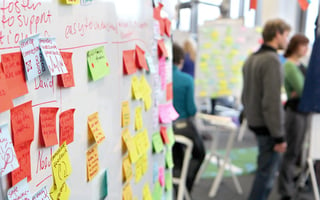 While most IT staffing firms saw revenue growth in 2016 not nearly as many experienced improvement in their sales effectiveness (the ability to close a high percentage of deals, shorten your sales cycle, increase quota attainment, etc.). According to Staffing Industry Analysts, the IT staffing market is expected to exceed $30 billion in 2017. While growth of course is a good thing, it surely will mean more competition, more barriers to entry for opening new accounts and buyer behavior will continue to evolve. To counter these challenges many organizations are making sales enablement or sales readiness a core function of their organization. According to the CSO 2016 Sales Enablement Optimization Study there was a 19% increase in the number of B2B companies that have implemented a sales enablement function since 2013.
So, how will your IT staffing firm thrive in 2017? Below are my predictions for how IT staffing firms will not only continue to grow in 2017 but improve their sales effectiveness.
Prediction: 2017 Will Be (should be) the Year of the Front Line Sales Manager
In 2016 I wrote several posts on the topic of coaching by front line sales manages being the key to revenue growth. I believe in 2017 many staffing firms will begin to make this investment. Since launching our new Developmental Coaching training program (management training for front line sales managers and recruiting managers) I've seen significant interest and evidence from prospects and customers that staffing owners and leaders are now taking training of their front line managers much more seriously as opposed to previous years. Senior leaders are now recognizing that coaching is a skill that must be developed and that leading by "telling" has little to no impact. Customers have also shared that that they now realize (after years of seeing little to no ROI in their existing training) that they can no longer afford to invest in training without first properly training the managers who will be responsible for modeling the desired behaviors and holding team members accountable.
According to Ray Makela, Chief Customer Officer, Sales Readiness Group, "leaders as trainers and coaching the coach programs are getting much more interest, suggesting that organizations will begin to leverage front-line managers to deliver training during team meetings, one-on-ones and virtual training sessions. To maximize effectiveness, managers will need to have the tools and resources available to reinforce and coach the programs that are being rolled out to their team members."
Tamara Schenk, Analyst of CSO Insights says "sales managers, especially front line sales managers, are the most important role in any sales organization when it comes to the implementation of the sales strategy including change and transformation programs. Execution happens at the front line, where the rubber meets the road, or it doesn't happen at all. But, the role of the sales manager is still often underestimated, poorly defined and not at all equipped adequately."
CSO Insights has the data to prove it. Their data shows that developing sales leaders beyond simply being experts in sales is key. Knowing how to effectively lead, set and execute strategy, and communicate are critical factors to improving sales effectiveness and driving adoption of sales methodology, CRM (and ATS) and your sales improvement initiatives.
You may want to read my blog post, Four Compelling Reasons for Training Your Manages First.
Prediction: Sales Training & On-boarding Will be Recognized as a Differentiator & Revenue Generator
For years IT staffing firms have neglected their training and new hire on-boarding program. In fairness, staffing firms run lean organizations where staff members wear multiple hats, managers have little bandwidth, competition is fierce and margins are thin. However, I think the tide is about to change. Based on conversations with CEO's and senior sales leaders, IT staffing firms now recognize that the key to differentiation and sustainable revenue growth starts with the use and application of effective sales on-boarding and ongoing training programs. Simply "winging it" is no longer good enough, especially the given the high cost of turnover and the time it takes to replace and ramp a new hire.
We only launched the Menemsha Group SaaS based training platform fifteen months ago but we are already seeing data in which reps are shortening their time to quota attainment. With the application of data analytics to measure and track the effectiveness of your on-boarding program, leaders can see how training and coaching empowers new reps to have more effective sales conversations sooner and close their first deal quicker. Sales leaders can now physically see which training, on-boarding and coaching activities (through data analytics) are having the biggest impact to accelerating time to quota attainment. Because of this, we'll see more IT staffing firms focus on these sales effectiveness initiatives.
Prediction: Front Line Sales Managers Will Evolve in How they Use Data to Coach Sales Reps
There is simply too much supporting evidence for IT staffing firms to ignore the fact that companies who rely on data to make business decisions outperform those who rely on "gut instinct." And simply telling a sales rep "Dan, you need to make more calls to hit your meetings goal" doesn't get buy-in from sales reps. In 2017 there will be a sea change in which IT staffing firms, and specifically front line sales managers will learn how to leverage data analytics to improve sales effectiveness because CEO's and senior leaders recognize that sales coaching is the lever that will have the biggest impact on improving sales results. In fact, research conducted by the Corporate Executive Board shows that core sales performers could see a performance boost of 19% given a significant improvement in the coaching they receive.
Through training and ongoing improvement initiatives IT staffing firms will make the investment in their managers to transition from "chief problem solver" to "chief empowerment officer" in which they will learn how to use sales metrics as a sales empowerment tool and not simply as a "management stick." The use of sales metrics to diagnose skill deficiency and skill development will have a huge impact on sales performance in 2017.
Prediction: Social Learning Becomes the Learning Method of Choice
A survey by Allego of sales reps and managers showed that 91 percent of sales reps agree that sharing ideas or social learning with peers was helping them succeed. The same survey found that 65 percent of sales reps agree that pitch advice from peers is more effective than when it comes from their manager or even corporate training. Why the trend? Sales reps are more comfortable learning from their peers who are also in the field fighting the same battles and interfacing with customers than they are when "forced to learn" by their manager. Research is telling us that a paradigm shift is taking hold where social learning-the sharing of ideas and best practices peer-to-peer-is becoming the learning method of choice. In 2017 I expect to see an increase in social learning and peer-to-peer feedback. To take advantage of social learning IT staffing firms will need to adopt the technology and platforms that support social learning and gamification.
How Do You Plan to Improve Sales Effectiveness in 2017?
With 2016 in the rear view mirror, I look forward to the new year. Perhaps just one of these predictions will take hold in the year ahead but regardless, I hope your staffing firm figures out a way to improve sales performance. What trends do you predict for improving sales effectiveness for 2017?