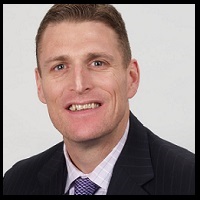 IT Staffing Sales Objection Handling Tips & Proven Rebuttals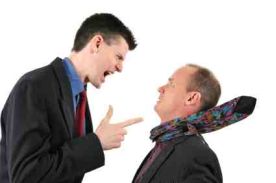 Sales Objection handling has been and continues to be the number one request I hear from IT staffing sales professionals and sales leaders. With that in mind, I offer these 4 objection handling tips tips and objection rebuttals to help you overcome and even prevent objections.
First, if you're hearing a heavy dose of objections than you need to recognize and understand that you are most likely selling too much "features and benefits." In other words, you're talking too much about you and your company and your service offerings. Remember, selling is not telling. Top performing sales people are top performers because they ask the most questions. They also ask the most thought provoking questions. So stop telling and start engaging your prospects.
Short on Time? Download our eBook
IT Staffing Sales Objection Handling Tips & Proven Rebuttals
Assuming that you are confident you're engaging your clients in natural, genuine dialog that doesn't include following "steps" like you learn in a traditional sales methodology or monologue but you're still falling pray to objections then follow this model.
Acknowledge the objection and (where appropriate) demonstrate empathy. This is more important than the rebuttal itself. Demonstrating to your client that you hear and understand their concern and that you express some empathy towards them (think tonality in your voice). Have you ever had a customer service rep read right out of the training manual to address your concern? It's horrible right. This is is no different. Remember, people don't care how much you know until they know how much you care.
Ask probing questions to clarify the objection and understand where the concern is coming from. Remember, often times the "surface" objection is not the real concern. That is just a smoke screen masking the real objection. To discern this you must ask follow-up probing questions. Continue to listen and ask drill-down questions until you have isolated the real concern.
After you have uncovered the real concern, offer a credible rebuttal to the client's objection. This should be well thought out and specific to the customer's concern.
Last and certainly not least, ask for the client's feedback. After you share your rebuttal with the client you need ask for their input. For example, "Mr. customer, how do you feel about that addressing your concern?" Or, "Mr. customer does that address your concern?"
One of the most common mistakes I see sales people make is they offer the rebuttal but then they just keep on talking. They never ask for the client's input and so they never know if their rebuttal addressed the client's concern. You have to ask for feedback. For more information on objection handling you can download our objection rebuttal book below.
You can learn more about our methodology and training approach here but what is your strategy for handling objections? What rebuttals to be the most effective? Let's start a conversation in the comments section below.

About Dan Fisher
Dan Fisher is founder and owner of Menemsha Group, a provider of sales enablement solutions dedicated to helping IT staffing firms improve win rates, shorten their sales cycle, and increase revenue per sales rep. Since launching Menemsha Group in 2008, Dan has consulted with over 200 IT staffing firms and has invested over 5000 hours coaching IT staffing sales reps. He's authored is his own proprietary sales methodology and has previously spoken at Staffing World, TechServe Alliance and Bullhorn Live 2012. Prior to launching Menemsha Group, Dan spent 16 years in the IT industry running local, regional and national sales teams. Dan worked for Kelly Services, Oracle Corporation and Alliance Consulting. Dan currently resides in Boston, Ma.