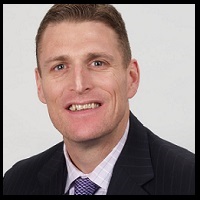 Disarming Skills, Vehicle to Productive Cold Calls
Much of the cold call training training that I provide comes in the form of video training training and coaching as well as one-on-one active coaching where I work at the desk level, "hand-in-hand" with sales reps. We work on a number of different things from call planning and tonality to objection handling and asking probing questions. But the biggest area we focus on is the sales reps ability to disarm the prospect.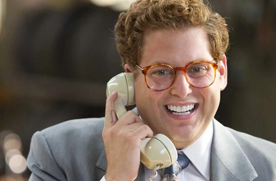 90% or more of the IT staffing sales professionals I've trained over the years make their cold calling goal to either secure a face-to-face meeting or, take a job requirement.
I've observed thousands of IT staffing sales professionals make thousands cold calls and 90% of them result with the prospect responding by saying "no thanks," or "I don't have time" or "send me your information," or some other blow-off objection. Whats important to understand here is not what the objection is but why the prospect is objecting.
The reason why prospects object to salespeople who promptly ask for a meeting or job order in a cold call is because the salesperson fails to effectively disarm the prospect.
As both a sales professional and a buyer, someone who has purchased products and services (in my professional and personal life), I have learned a few things about how customers think and buy and how prospects evaluate salespeople.
Prospects evaluate salespeople in the following ways:
1.) Prospects don't want to be sold, they want to buy. Most likely you are the same way. As soon as a prospect hears "sales talk" such as a sales broadcast message on who you are, what you do, or features and benefits, they clam up and disengage. Prospects do this because they feel the salesperson impeding on their personal space via a sales pitch. In this instance the prospect is evaluating the salesperson's tonality, sincerity and whether or not they're only it in for themselves or if they genuinely care about helping the prospect.
2.) Prospects want to feel in control and advance the conversation at their own pace. The problem is most sales people have been taught through traditional sales training that their job is to control the customer and that the prospect must "fit into the salesperson's sales process." I don't know about you but I've been in sales 20+ years and have yet to find a customer who is willing to buy under those terms. Typically, when one human feels like another human is trying to exert control over them they disengage. To avoid this, salespeople have to learn to make their prospect feel in control. This requires applying the skill of disarming and showing empathy.
3.) Prospects are evaluating you, not your company. They're asking themselves:
"Is this sales person different from all the others?"

"Are they sincere?"

"Do they sound credible/bring credibility to the table?"

"Do I feel as though they can help me?"

"Do they sound valuable?"
But here is the real key, if the salesperson fails to effectively disarm the prospect during a cold call, the prospect will tune out the salesperson and the entire message will fall on deaf ears. So ask yourself this, when you make a cold call and introduce yourself, does your introduction, approach, and tonality address those concerns running through the mind of your prospect?
At the end of the day sales professionals are like information archaeologists. We have tons of questions to ask about their role, responsibilities, projects, budget, and challenges they face. The list goes on and on and on. But prospects are never, ever, going to share any of this information with salespeople unless they properly disarm and make the prospect feel comfortable in speaking and sharing information.
I'll close with an disarming exercise for you to consider. First, time how long your average cold call lasts (in duration). If it is under a three minutes than chances are you need to work on your disarming skills. How much time a prospect is willing to spend with you on the phone (and in person) is a good indicator of your disarming skills. Second, take the list of contact names you are pulling from linkedIn (and calling on) and don't allow yourself to see the person's job title before you call them. This way when you call on that person you have no idea what they're responsible for. Your goal is to get them on the phone and make them feel comfortable in sharing with you what their job title, role and responsibilities are. This is excellent practice for salespeople to develop their disarming skills.
Learn more about cold calling by downloading the white paper called "Cold Calling Tips & Best Practices 2.0" now.