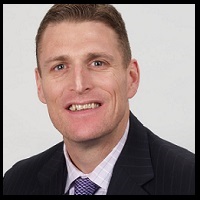 Eleven Tips to Prepare for and Crush Your Virtual Sales Meetings
I think the most significant challenge working from home during the COVID-19 pandemic has been the blurred lines between balancing work life with personal life. Some of the most difficult challenges working from home include not being able to unplug after hours, difficulties collaborating and/or communicating with colleagues and customers, lack of motivation and of course, balancing work responsibilities with parenting. Employees with younger children trying to maintain work productivity alongside their kids face additional obstacles. And of course, the general topic of sales prospecting continues to be a hug challenge for sales professionals.
Short on Time? Check out our latest eBook,
Top Sales Prospecting Techniques That Book More Sales Meetings
For staffing professionals, especially salespeople and recruiters, we miss the personal connections. I know that all staffing industry professionals pride themselves and thrive on getting to know their candidates, prospects and customers on a human level. It's a relationship business. But just because the business world has pivoted to a virtual world doesn't mean you can't continue to foster those human relationships. After all, data suggests businesses have an opportunity to attract and engage prospects in new ways. There has been an increase in website traffic, buyer-initiated conversations, and marketing email open rates. Customers are still looking to engage, but in a different way than what you've been accustomed to.
Here are sales prospecting tips and techniques to prepare for and crush your virtual sales meetings.
1.) Give Your LinkedIn Profile a Refresh: We all understand the importance of having a social presence and staying visible on LinkedIn with our customers, candidates and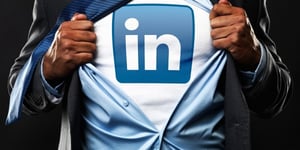 prospects, but when was the last time you gave your LinkedIn profile a serious refresh? What do you think your prospects and candidates are doing when you first reach out to them? They check out your LinkedIn profile. Your LinkedIn profile is your personal brand.
We often fail to update our LinkedIn profile because we're either too busy or, maybe because it feels a little narcissistic or selfish to invest time in marketing ourselves. Regardless, when you neglect your personal brand, you don't just sell yourself short, you miss out on opportunities. Check out this article for tips on how to improve your LinkedIn profile and personal brand.
2.) Pre Call Planning and Research is at a PREMIUM: Now more than ever, you have to take the time to conduct pre-call planning and research. Why? Getting access to decision makers has never been more difficult which means your message has to be laser-focused. By laser focused I mean you need to personalize each and every message to the unique persona of the buyer being called upon. Despite that, there seems to be a belief that virtual sales meetings are less important and more informal than in-person, face-to-face sales meetings. Many salespeople have fallen into the trap of believing that the participants from the customer have lower expectations. Avoid this mindset. It's a trap. Prepare as if you are meeting with the customer live, in-person, in their office. A virtual sales meeting should be approached in the same way as your face to face sales meetings, pre-COVID. And that meeting begins with preparation.
Your prospects are dealing with unprecedented challenges. It's your job to help make their jobs easier and not waste their time. When you fail to prepare for a call or meeting you're essentially preparing to waste your customer's time. Read my blog, Preparing For Your Consultative Virtual Sales Meeting; What to Say, What to Show Your Customer for the complete guide on how to prepare for your virtual sales meetings.
3.)Technology: Have you tested your webcam, audio and web conferencing tools? Are you confident you know how to operate them as the host? Have you practiced screen sharing with a friend or colleague? Is your internet connection fast and reliable?

4.) Have You Created a Backup Plan? Do you have a backup plan in case you run into a technical glitch? Make sure there is an audio conference dial-in number that you and your customer can dial into in the event you have technical issues. Make sure you communicate this as your backup plan BEFORE your call. You should include it in your meeting agenda. When you start your call, make sure you explain the backup plan so everyone is clear on what to do if you lose connectivity. You don't want to get into a game of phone tag trying to reschedule the call. Plus, this will make you look professional and help maintain continuity should you have to revert to your backup plan.
5.) House Cleaning Items (no pun intended): Do you have a clean and quiet space set up including a clean and professional looking background? You can use a virtual background if your personal office space doesn't allow for it. Are your pets in a place where they can't interrupt you? (did you let them out to go to the bathroom before your call? I've made this mistake:)! Who is taking care of the kids while you're on your calls and what is the plan should they need anything?
All of these things need to be accounted for ahead of time.
6.) Running The Actual Meeting: When it comes to running the actual meeting, lead it as if you were meeting with the customer face-to-face in their office. You can follow this sales meeting framework for running your virtual meetings.
7.) Scheduling a Next Step: One of the things I LOVE about hosting video calls and virtual selling is establishing next steps. Everyone is in front of their computer and has quick and easy access to their calendar. This makes getting the next call scheduled with the customer a breeze. All you have to do is ask.
Additional Tips and Reminders
8.) Record Your Calls: Be sure to take advantage of the technology by recording your calls. By recording your calls not only can you go back and listen to what your customer shared with you for further clarification, but listening to yourself serves as an amazing coaching tool. To take your game to next level you can use a tool like the Menemsha Group sales enablement platform where AI technology 'listens' to your conversations, transcribes them and then analyzes them to help you improve the quality of your sales conversations.
9.) Dress to Impress: Yes, it is tempting to skip the morning shave and shower and work in a T-Shirt and shorts or pajamas. Don't fall for it. And just because you see customers dressed casually doesn't mean you should. To "get in your zone" make sure you wake up every morning and dress professionally-even if it's just from the waist up:)
10.) Create a Routine and Stick to Your Routine: I like what Verne Harnish says about routines which is "goals without routines are wishes and routines without goals are aimless. Routines set you free." Having worked from a home office for years I find this especially important for salespeople and recruiters who are new to working remotely. Schedule specific times for breaks during the day to avoid burnout and be consistent with when you start and end your day.
11.) Turn Off All Notifications: Before you launch any virtual meeting be sure to shut off your notifications. I'm talking about all notifications including email, phone, apps, browser extensions, etc. You get my drift. Think for a minute about how much time and effort you have to exert to schedule a meeting with a customer, prospect or candidate in the first place. It's not easy! Don't self-ambush your own meetings by allowing your notifications to distract you! Trust me, your messages are not going anywhere and whoever is trying to reach you can wait. Think of notifications as another sales objection; they're only going to distract you from listening to your customer or candidate.
Conclusion
Earlier this week I hosted a training kickoff call for a brand new customer with their sales team. It was a zoom call. I also had a technician from ADT scheduled to come out to the house to fix our home alarm system. I had the 12:00pm-5:00pm window! Of course the technician rang the door bell about 2 minutes after my call started. Fortunately, right when the call started I knew to set expectations with my customer by saying "Before we get started I want to let you know that I may have to step away for a minute to help a technician from ADT get set up to fix our home alarm system." They understood.
Was I annoyed with the timing? Yes, of course I was annoyed. But I've come to discover that working from home teaches all of us patience. I've also come to discover that customers understand and have compassion. It's life and some things are just outside of your control. You can-and should-prepare as much as possible but at the end of the day, things might not work out exactly as planned. And that is OK just so long as your customer understands your intentions and that you know that you did everything you could within your control.
Check out our latest ebook, Top Sales Prospecting Techniques and That Book More Moore Meetings.