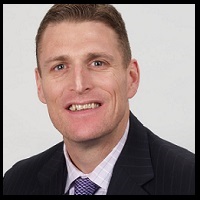 The Value of Video Sales Coaching
If you're a sports fan than you probably already know that top professional athletes love to watch and study video footage of other top athletes. For example, NBA all-stars Kevin Durant and Steph Curry love watching old Michael Jordan, Ray Allen and Kobe Bryant videos in an effort to learn and emulate their game. They study the greats in an effort to improve their game and develop new moves. Professional athletes along with their teammates and coaches also watch and study game film together to identify what they can improve upon. Coaches and teammates point out their mistakes. This is how they improve performance.
Leading research firms have also discovered that video training and video sales coaching is not only a preferred and effective learning tool, but that it also improves sales training results. Consider the following:
Sales teams that reinforce training with video sales coaching see 34% more first-year reps hitting quota. (Aberdeen Group)
Peter Ostrow of SiriusDecisions says "video is well-suited to refining the human element of [B2B] selling. Younger generations are especially engaged with rich media such as video. This includes millennials, who will make up 75% of the U.S. workforce by 2025."
Like professional athletes, IT staffing organizations who incorporate video coaching into their online sales training program ensure their recruiters and salespeople are "conversation ready" and are enabled to win every time. In this blog I'm going to share with you the value of video sales coaching.
What is Video Sales Coaching?
Video sales coaching is the act of sellers (or recruiters) video recording themselves overcoming an objection, delivering a message, handling a negotiation, leaving a voicemail message or executing any other relevant customer/candidate conversation and then, analyzing that video with their manager or coach with the objective of improving performance. Video coaching is a proven method for verifiably certifying that sellers and recruiters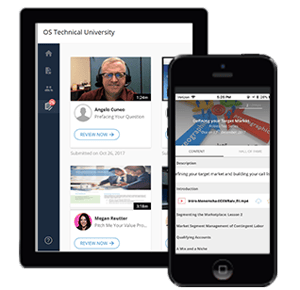 possess the necessary knowledge, skills, messaging, and tonality to execute any conversation, anytime, anywhere. Video sales coaching enables salespeople and coaches to verify and certify whether or not they're "conversation ready" because they can physically see and hear what the salesperson is saying in the context of a client or candidate conversation.
Video Sales Coaching Builds Self-Confidence
One objective of sales coaching is to push salespeople outside of their comfort zone. Nobody can grow professionally and achieve breakthrough results without leaving the comfy confines of their comfort zone. Just look at Tiger Woods and everything he had to overcome (back surgeries, changes in golf swing, new swing coach, new caddy, etc) to win this year's Masters. He would have never won if he had continued to operate within his comfort zone.
Many salespeople are not naturally comfortable with the idea of sales coaching let alone sales video coaching. Video sales training and video sales coaching require salespeople to make themselves vulnerable, in front of the camera. This is what makes video sales coaching so terrifying yet so powerful. Salespeople naturally fear watching themselves in video and what they might say or do which puts them at risk for receiving constructive critique from their coach. But this is the point of video coaching. With video coaching, salespeople can't hide from the microphone and video camera. Everything they say and do, good, bad, or otherwise, is captured in the video. But as uncomfortable as video coaching can be (initially), it actually fuels self-confidence. Video sales coaching builds self-confidence because salespeople know they're practicing the skills, knowledge and messaging they know they must possess in order to win. By physically seeing and hearing their improvement each and everyday, their self-confidence grows. I don't know of a better training tool for building self-confidence, do you?
Getting Started with Video Sales Coaching
To get started with video sales coaching you can video record your salespeople handling real world, everyday scenarios such as how to answer a common question like "what does your company do, and how are you different?" After the video has been recorded the manager and seller can watch the video together and then discuss what the salesperson did well and what they could improve upon. To take it a step further managers can ask their sales reps to share their videos with the rest of the team. This allows for social learning in which salespeople can learn from their peers and not just their manager.
For example, when a customer signs up for our sales training or recruiter training program, their people rehearse real-world candidate and customer conversations in front of their webcam. Those videos are then shared via our mobile app and cloud based platform. This enables the entire sales team to watch and learn from each other by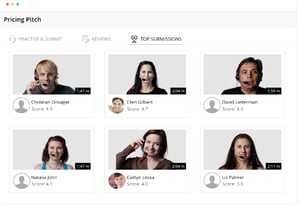 accessing a library of on-demand, user generated videos. This is how the fastest growing companies are replicating top performing behaviors across their sales organization and achieving repeatable, predictable revenue growth. This is also one example of how online sales training saves time and reduces costs.
What I have found most interesting is that salespeople and recruiters tell us that doing the video recordings is harder and more nerve wracking than executing an actual client or candidate conversation. They go on to tell us that executing the real conversation "in the heat of the moment" is far easier because they already practiced it within the context of knowing they would be evaluated by their manager and critiqued by their peers. So the video training and video sales coaching session is actually harder than the executing the real conversation.