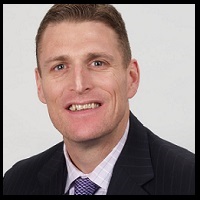 Checklist: Is Your IT Staffing Firm Hiring the Wrong Sales Managers?
In my last post, I wrote about how most IT staffing firms make the major mistake of compensating their sales managers incorrectly, inadvertently encouraging them to focus on their own books of business, rather than developing the skills of their team. But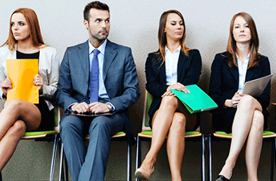 compensation is only part of the problem. Many IT staffing firms are hiring the wrong sales managers in the first place.
I'm not saying the owners of IT staffing firms are careless about their businesses. But for all their experience in IT staffing, they often lack the know-how for hiring good sales leaders.
Without anything else to go on, the owners of most IT staffing companies figure the best sales manager is someone who is really good at sales. And it's easy to be wowed by smooth-talking salespeople with impressive success records.
But think about it: Even bad salespeople can sell themselves; top salespeople, even more so. But that doesn't mean they know how to recruit a team, make their successes repeatable, and make a company scalable.
The truth is, great salespeople don't necessarily make great sales managers. So what should you be looking for in your next sales manager?
Searching for Mr. Scalability
In my popular blog post, "What Type of Sales VP to Hire for Your IT Staffing Firm," I describe the four types of sales managers you could hire. Different types are a good fit for different firms, but for 80 percent of staffing firms (the same 80 percent that is in the risky position of relying on a single salesperson and a single account for the majority of their revenue), I recommend "Mr. Scalability."
As I explain in my blog post, Mr. Scalability isn't just a good salesperson. He "knows how to recruit, hire, and train salespeople" enabling your whole sales team to meet quota, bring in new accounts, and grow your business.
If you're interviewing candidates for sales manager position, use the checklist below to make sure you're talking to Mr. Scalability:
Walk me through the steps of how you will build a top-performing sales team.
Interview me as if I was a sales rep interviewing for a sales position on your team. I want to hear how you would qualify me.
Step by step, walk me through the sales process you plan to implement for the team here?
What is your process designing and deploying a sales process?
What is your plan for getting the team to fully buy in and adopt your sales process?
What experience do you have implementing scalable and repeatable sales processes?
What is your process for coaching and developing talent. Role play the conversation with me as if I'm your rep who is 35% behind quota
How do you break sales best practices down into repeatable steps so your team can learn them and use them effectively?
How do you configure a CRM/ATS to your sales process, so other team members can follow it?
Do you know what metrics to look at to measure the success of your sales process and where it needs improvement?
What else would you look for in sales manager for your IT staffing firm? Share your thoughts in the comments section below.