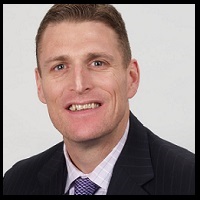 Is Selling IT Staffing Services an Art or a Science?
Let me answer this one right off the bat. As with selling anything, selling IT staffing services effectively is part art, part science. The mistake most IT staffing firms make,
though, is relying too much on art and too little on science.
What you need is a healthy mix (maybe leaning more toward science than art).
To understand what I mean, imagine asking each of your sales reps to document and describe their sales process. How many different answers would you get? If your IT staffing firm is like most, you'd probably find that you have as many different sales processes as you have sales reps. What's wrong with that?
Why Your IT Staffing Sales Reps Shouldn't All Do Their Own Thing
Consider this common scenario:
Gerry, a salesperson for an IT staffing firm, has two stellar years in a row, so his firm promotes him to sales manager. Not knowing what else to tell the reps he now manages, Gerry tells them to do what he does. But when the reps try to replicate Gerry's success, they fail spectacularly.
In the example above, Gerry, the newly-minted sales manager, may have a pretty good idea how to sell IT staffing services, but he has no idea how to transfer his knowledge to his team in a way they can all use. What they're left with is essentially a form of shadow training: "Watch what I do, then do it yourself." If I watch a Michael Jordan basketball video and then my coach tells me "go shoot and dunk like Michael" what do you think will happen? If only it were this easy!
I've written before about why shadow training is the worst way to enable your sales team to land new accounts, reach quota, and help you grow your IT staffing business. What my argument boils down to is this: Shadow training creates chaos, not consistency. It reinforces the message of "sell however you're comfortable selling and don't worry about following any sales process," and spreads certain sales habits — those the sales manager is comfortable with — while ignoring the best practices the sales manager is less comfortable with.
In the example here, Gerry wasn't able to get his team to replicate his success because he wasn't able to break down all the individual steps he follows when pursuing a prospect. He intuitively knows his own sales methods and sales process, but he doesn't know how to document it on paper or — more importantly — configure his firm's CRM system so the other reps are prompted to follow it.
How to Bring Science Into Your IT Staffing Sales Program
The remedy for a sales team in which everyone does his or her own thing is a sales process and sales methodology so you can replicate top performing sales behaviors so each rep can:
Communicate the value proposition to every buyer persona.

Handle objections effectively.

Take advantage of the best practices used by other reps who are consistently winning deals.

Replicate and clone top performers across your organization.
Unifying your sales team under a common sales methodology makes it much easier to measure and train for than an ad hoc, do-what-makes-you-comfortable process.
Why Does it Matter?
Lack of a sales process is one of the top four sales mistakes I write about in my new ebook, "The Top 4 Sales Mistakes Limiting the Revenue Growth of IT Staffing Firms."
There is a huge opportunity for IT staffing firms to make more money in 2016, but only if they can train, compensate, and enable their sales team to help them close new business.
Too many IT staffing firms are caught in the risky position of relying on 20 percent of their accounts and 20 percent of their top sales reps for 80 percent of their revenue. If that sounds like your firm, you'll definitely want to click on the button below this article for your free copy of my new ebook.
What do you think? Should selling IT staffing services be an art or a science? What works for your team? Let's talk about it in the comments section.
About Dan Fisher
Dan Fisher is founder and owner of Menemsha Group, a provider of sales enablement solutions dedicated to helping IT staffing firms improve win rates, shorten their sales cycle, and increase revenue per sales rep. Since launching Menemsha Group in 2008, Dan has consulted with over 200 IT staffing firms and has invested over 5000 hours coaching IT staffing sales reps. He's authored is his own proprietary sales methodology and has previously spoken at Staffing World, TechServe Alliance and Bullhorn Live 2012. Prior to launching Menemsha Group, Dan spent 16 years in the IT industry running local, regional and national sales teams. Dan worked for Kelly Services, Oracle Corporation and Alliance Consulting. Dan currently resides in Boston, Ma.