Subscribe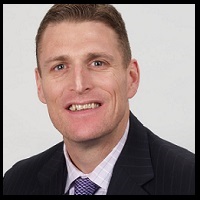 It's never too late for NOW. Consult with your clients today!
I'm going to go out on a limb and assume that as sales professionals, we ALL strive to attain the coveted "trusted advisor" status with our customers. Who doesn't want their clients to view them as such? To reach such status however, there are little things that we need to do throughout the client relationship lifecycle that builds our credibility and allows our clients to have confidence in us. Based on what is currently taking place in the market, sales professionals in the IT staffing and professional services industry have never had a better opportunity. An opportunity for what you ask? Be consultative. Act like a thought leader. Advise your clients. Build trust and differentiate.
By now I'm sure you are all well aware of the fact that the unemployment rate for IT professionals is well below the overall national unemployment rate (IT Unemployment Rate). And most of you if not all of you are seeing candidates receive multiple job offers and go off the market quickly. There is nothing much worse than losing a deal because your client was slow to extend an offer. If you haven't been doing so already, now is the time to start educating your clients on this trend. But let me be clear. If you are educating your client's on the market picking up in the middle of a sales cycle, you're too late. It never works. Despite our good intentions, it still never seems to generate the urgency we hope to create. So what do we do?
We need to PROACTIVELY call all clients and prospects that currently have no activity and educate them on the market conditions BEFORE they have an opportunity. We need to share with them what we are seeing in the market and the impact that it is having. We need to share with them that their competitors (other employers in your market) are moving aggressively on candidates. Share with them that employers who use to take 2 months to hire a candidate are now doing it in 2-4 weeks. Remind them that they are competing for talent in a limited labor pool with employers who are quick to hire. Share real life stories. Like it or not, people are compelled to take action out of fear.
Second, this is not a "one-time" conversation. Getting your point across will take multiple conversations. It's like telling your children to look both ways before they cross the street. You don't just tell them once and expect them to "get it" and remember that advice for life. You have to repeat it over and over and over. This is why I say if you are educating your client in the sales process it's too late. Email them information that supports and reinforces your story. You need to keep the message in front of them otherwise they will forget and/or not take it seriously.
Third, when you share this information with your clients and prospects, share it in the same vein as a thought leader would. What does that mean? Thought leaders make statements like "One of the trends we are seeing….", or "what we are finding is….." or "what our clients are sharing with us is……"
Fourth, make sure you are educated and up to date with the latest market data and figures. Not only does this give you credibility but it enhances your story and reinforces your effort to create urgency on behalf of your clients. Sharing real life stories with your clients about how the market is picking up and how it is (or has) impacted other clients is compelling. But if you can back it up with statistics (the smoking gun), you just made your case even more compelling. Now you are educating your customer and sharing valuable information with them. You are differentiating yourself.
Finally, you have to really believe this. Don't just go through the motions and then be the salesperson who educates their client but then willingly goes through a long drawn out sales cycle where you know upfront there is a high level of risk in which the deal will fall through because your client is slow to hire. Let the client know you are serious and that you are only working with clients who are equally serious and committed. Otherwise, what is the point of consulting your client if you are just going to go along for their ride?
About Dan Fisher
Dan Fisher is founder and owner of Menemsha Group, a provider of sales enablement solutions dedicated to helping IT staffing firms improve win rates, shorten their sales cycle, and increase revenue per sales rep. Since launching Menemsha Group in 2008, Dan has consulted with over 200 IT staffing firms and has invested over 5000 hours coaching IT staffing sales reps. He's authored is his own proprietary sales methodology and has previously spoken at Staffing World, TechServe Alliance and Bullhorn Live 2012. Prior to launching Menemsha Group, Dan spent 16 years in the IT industry running local, regional and national sales teams. Dan worked for Kelly Services, Oracle Corporation and Alliance Consulting. Dan currently resides in Boston, Ma.