Subscribe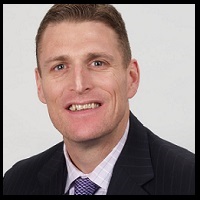 How Do We Sell Differently?
Times are a changing! Actually times have changed. Senior level buyers and executives-the people who are now making the decisions on what staffing and professional service organizations their companies ought to use-are interested in buying business results, not just individual products or services ("skills," "talent" and "people") or features and benefits. Leading sales organizations today are recognizing changes in buyer behavior and client expectations and redefining what value means, through the eyes of their customers. In other words, they are taking the time to understand what their customer's business goals and objectives are and what business outcomes they seek. That is what the customer values. Translated into the world of IT staffing and consulting (and this applies for all of staffing/professional services), customers are interested in buying the business results that your consultants/candidates will produce for your customer. To achieve this we need to understand what their "current state" is and what their desired state or "end state" is. And we need to understand why it is important for them to get there. To operate at a strategic level sales professionals must understand the customer's problem, the impact the problem has on the organization (who, what departments, how, does it impact customers, suppliers and partners too?), and the group of stakeholders responsible for solving the problem(s). Lastly we must understand what the customer must do in order to solve the problem (and determine if they are committed to doing so).
About Dan Fisher
Dan Fisher is founder and owner of Menemsha Group, a provider of sales enablement solutions dedicated to helping IT staffing firms improve win rates, shorten their sales cycle, and increase revenue per sales rep. Since launching Menemsha Group in 2008, Dan has consulted with over 200 IT staffing firms and has invested over 5000 hours coaching IT staffing sales reps. He's authored is his own proprietary sales methodology and has previously spoken at Staffing World, TechServe Alliance and Bullhorn Live 2012. Prior to launching Menemsha Group, Dan spent 16 years in the IT industry running local, regional and national sales teams. Dan worked for Kelly Services, Oracle Corporation and Alliance Consulting. Dan currently resides in Boston, Ma.