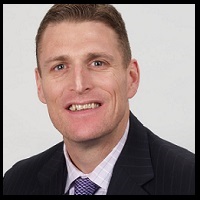 4 Prospecting Tips-Keys to Opening New Accounts Quicker
Prospecting and opening new accounts are the lifeblood for the IT staffing sales professional. IT staffing firms and sales professionals are under constant pressure to open new accounts quicker and more efficiently then ever before. Below I highlight four critical success factors to opening new accounts. And in September I will be hosting a four week sales training boot camp that highlights how to execute each of of these critical success factors.
Build a Impactful Value Proposition. If you're struggling to open new accounts, it's most likely because you don't have a impactful value proposition. They key to building an effective value proposition starts with understanding what your customers value. IT decision makers simply want to know A.) how can you help them reduce their costs, or B.) improve their time to market with their products/services, or C.) increase revenue/market share or D.) help them improve efficiency. That's it! Answer this question and I promise you, you will be opening accounts non stop. Keep in mind that a value proposition does NOT focus on any of your internal processes, rewards or accolades, or your customer service capabilities or any "feature & benefit" related to your service offering. Instead, your value proposition MUST FOCUS ON the outcomes your service produced for your client and the business results your client received from using your service. You should tie business results to critical business issues and include metrics or statistics. Here is a good sample value proposition: "Tech Staff delivered a team of data warehousing experts who were able to integrate all corporate systems and build an enterprise data warehouse. Today executives have improved decision making capabilities that has enabled them to reduce manufacturing costs by 25% and increase profit margins by 13%." For more information on building value propositions, check out our value proposition playbook.

Cold Calling, Email & Leaving Effective Voice Mail Messages. This second critical success factor builds off the first. If you struggle to get call back's from your voice mail messages, it is most likely for the same reason that sales professionals struggle or are slow to open new accounts. The prospects receiving your messages are simply not hearing or understanding the value you can provide them. As you know, today's IT decision makers are extremely busy putting out fires and running from one meeting to the next. If your message doesn't speak directly to their top of mind issue and how you can help them solve it, your message will most likely get deleted. So how do you create a voice mail message that generates a call back? First, you MUST have a defined target list of prospects because the same value proposition doesn't apply to all IT decision makers. You want to use your value proposition as the core of your message. Using the example from above you might leave a message that sounds something like this. "Jim, Dan Fisher with Tech Staff. The reason for my call is I understand you run the data warehouse team and are currently integrating data from multiple sources for improved decision making. We recently did this for ABC company and were able to reduce their manufacturing costs by 25% and increase their GP margins by 13%. I'd be happy to share with you how we did it and determine if we could deliver the same or similar results for you. Please give me a call at..." For more on cold calling best practices, check out my Cold Calling Tips white paper.

Objection Prevention & Handling. The key to objection handling starts with objection prevention. If you're always in "pitch mode" than you're going to get objections. The key to objection prevention starts with getting out of "pitch mode" and simply asking thought provoking questions and sharing customer success stories, as I have mentioned above. Prospects love to hear about how you have helped others like them and how it impacted their business. Think about it, if you're not pitching or pushing your service offering or a feature/benefit, than what can the prospect object to? Nothing! However, when you do find yourself in an objection handling situation, follow this model for resolution. A.) Demonstrate empathy and acknowledge the objection. It is absolutely critical that the prospect knows that you heard and understand their objection. You must demonstrate this and show some empathy in the process. B.) After acknowledging the objection you must probe for more information to ensure you understand the root issue. Often times the real objection goes unnoticied because the sales rep failed to ask clarifying questions. C.) Offer a credible response. Top sales professionals have two to three credible rebuttals for all of the common objections. If you need help with rebuttals, download myIT Staffing Objection Rebuttal Book. D.) Ask for feedback. After you offer your rebuttal, you must ask the prospect for feedback to determine if your rebuttal addressed the issue or if further discussion or action is needed. Do not just offer a rebuttal and let it "hang" out there. You need to get feedback so you know where you stand.

Launch Your New Account Acquisition Campaign. There are a few key points to keep in mind when launching your new account acquisition campaign. Once you have developed your value proposition (or multiple value props), you need to build a targeted list of prospects. This list should only include those who would be interested in hearing your story (your value proposition). For example, I wouldn't share my data warehousing value proposition (from above) with the VP of Infrastructure or QA because it's not relavant. You must define your target audience by understanding who would be interested in your value proposition. Second, you will want to build customer centric marketing tools and messaging for your target accounts in your campaign. The "broad brush message" simply will not due. Third, you must understand how to optimize all marketing channels. By this I mean taking advantage of phone, mail, twitter, linkedin, facebook, user groups, etc. You need to have a game plan that incorporates all of these channels. Lastly, and most importantly, you must add value with every client interaction. You can't just call and "check in" or "ask for needs." How do you do this? It starts with understanding your prospects and what is important to them. Once you understand that you can begin to share analysts reports, benchmarketing data, case studies, etc. that your prospects will find useful. You must offer fresh ideas and insight that will help your prospects do their job more effectively, achieve their goals and/or overcome the challenges they face.
If you need further assistance with putting these tips into practice, please join me for our four week sales training boot camp where I will go into much greter detail on the execution of each of these steps.


About Dan Fisher
Dan Fisher is founder and owner of Menemsha Group, a provider of sales enablement solutions dedicated to helping IT staffing firms improve win rates, shorten their sales cycle, and increase revenue per sales rep. Since launching Menemsha Group in 2008, Dan has consulted with over 200 IT staffing firms and has invested over 5000 hours coaching IT staffing sales reps. He's authored is his own proprietary sales methodology and has previously spoken at Staffing World, TechServe Alliance and Bullhorn Live 2012. Prior to launching Menemsha Group, Dan spent 16 years in the IT industry running local, regional and national sales teams. Dan worked for Kelly Services, Oracle Corporation and Alliance Consulting. Dan currently resides in Boston, Ma.