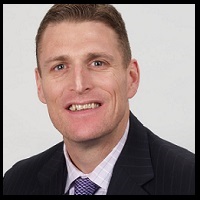 Open New Accounts With Target Account Programs
Getting IT decision makers on the phone these days is excruciatingly difficult. Landing face to face meetings with those decision makers is even more difficult. So how do top performing IT staffing and consulting firms consistently do it month after month?
Target Account Programs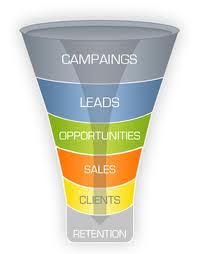 A target account program (TAP) is a proven sales strategy for acquiring new accounts and for further penetrating existing accounts. TAP's allow you to home in on your "dream accounts" that you feel would be a great fit for your products and services. They provide you with a combination of critical information, marketing creativity, multi-channel touch points and a reason for you to contact your prospect. Best of all, TAP's provide sales professionals with a vehicle to be pleasantly persistent in the pursuit of acquiring new accounts without going over the line.
What I have always liked about TAP's is that they provide sales people with a series of steps and stages to work through that allow you to research, approach, connect with and engage new prospective clients. As you get better at each step and working through the entire process-you can move through the process quicker which shortens your overall sales cycle. Best of all is that it gives sales people self-confidence as they prove to themselves that the next qualified sales opportunity is only a few action steps away.
Leslie Vickery of ClearEdge Marketing and I will be hosting a webinar Find Them, Blitz Them, Win Them: How to Build Winning Sales Lead Generation Programs on Tuesday, June 12, 2012 at 12:30 pm sponsored by TechServe Alliance. Our discussion will cover
How to build and manage Target Account Programs

Targeting accounts for TAP

Effective use of scripting and targeted messaging

Objection handling tips


About Dan Fisher
Dan Fisher is founder and owner of Menemsha Group, a provider of sales enablement solutions dedicated to helping IT staffing firms improve win rates, shorten their sales cycle, and increase revenue per sales rep. Since launching Menemsha Group in 2008, Dan has consulted with over 200 IT staffing firms and has invested over 5000 hours coaching IT staffing sales reps. He's authored is his own proprietary sales methodology and has previously spoken at Staffing World, TechServe Alliance and Bullhorn Live 2012. Prior to launching Menemsha Group, Dan spent 16 years in the IT industry running local, regional and national sales teams. Dan worked for Kelly Services, Oracle Corporation and Alliance Consulting. Dan currently resides in Boston, Ma.