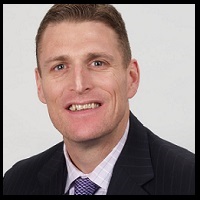 The Importance of Targeted Messaging & Setting Expectations
I think we can all agree that getting decision makers on the phone these days has never been more challenging. We call them early, we call them late, and we call them at lunch and everywhere in between and still no luck. IT executives are busier than ever running from one meeting to next and putting out fires along the way. They never seem to be in their office and when they are, the last thing they have time for is an unsolicited sales call. Especially from an unprepared sales person! That being said, our introduction and messaging has never been more important. If we don't make the most of that initial introduction the prospect will blow us off and avoid taking our calls in the future. Below I highlight a couple of the common mistakes IT staffing sales professionals people make when making introductory and follow up sales calls to their prospects as well as a few ideas on how to avoid these pitfalls and improve the overall quality of your dialogue.
First, let's start with the basics. Your messaging has to be spot on and laser focused to the person you are calling on and the industry they serve. Ideally you should know something about their current situation and/or future projects and challenges they're trying to solve. For example, if you're calling on the VP of Data Warehousing and you introduce yourself as an IT generalist and/or fail to articulate your relevance and experience in the Data Warehousing space, you have failed. Why would they want to speak with you? Your messaging has to be so tight that the prospect doesn't have to think or second-guess the "why" of your call. Your message must be tied to what they do and what they are responsible for. If, after you introduce yourself to the prospect and they ask you to explain (again) what you do/why you are calling, you need to tighten up your message.
Second, assuming we have a tight message and the prospect understands the relevance of our call, we now have to state the purpose of the call or the call objective (Don't make a sales call until you know exactly what your goal of the call is). This is where most calls go down hill real fast.
Typical Sales Call
"So Mr. Prospect, the reason I'm calling today is to see if we can strike up a relationship"(there are plenty of other variations but the point is salespeople are often asking for something far too general or broad that is not clear nor can be accomplished on an initial sales call). What does this even mean and more importantly, what are we really asking of the prospect when we make a statement like this? Remember, this is our initial call to this prospect and it was not scheduled from a prior call or email exchange. We need to be on point and understand that our prospect is only going to give us a few minutes. What I often see happen at this stage of the call is the prospect starts asking questions of the sales person about his/her company and service offerings. Why do prospects ask these questions? Because the sales person has not clearly articulated the goal or purpose of the call. They prospect is still struggling to see the connection. So now the prospect has to qualify the salesperson. Naturally, the sales person responds accordingly by answering the prospect's questions. But what has just happened? The prospect has just taken control of the call……and the sales person doesn't even realize it. The call is over before the sales person even realizes it. The call usually ends within the next minute where the sales person has agreed to email the prospect their contact information (waste of time) with no specific action item or commitment for moving forward.
Does this sound familiar? To avoid this, try following this basic framework for running any type of sales call (or meeting for that matter)
Purpose of the call: What is the purpose of the call? What are we talking about and why? Make sure it is clear.
Time: How much time is this expected to take? Make sure the prospect knows how much of their time you are asking for.
Setting & managing expectations: What do you expect from the prospect during this interaction (what information are you asking of them) and what should they expect from you in return? Do they need to do anything in advance to prepare for this call? If so you need to let them know.
Conclusion/Next Step: What will happen at the conclusion of this conversation? Make sure you explain to the prospect

upfront

what the possible outcomes of the call will be including any potential action items.
When you set these expectations upfront with your prospects you will find that selling and having meaningful dialogue with prospects on cold calls can be so much easier and productive. This sounds simple enough yet it is surprising how often sales people forget the little things. If you follow this guideline I assure you that you will find your sales calls to much more productive and your customers will appreciate it.
If you enjoyed this blog than you might want to check out our FREE white papers on cold calling and prospecting

About Dan Fisher
Dan Fisher is founder and owner of Menemsha Group, a provider of sales enablement solutions dedicated to helping IT staffing firms improve win rates, shorten their sales cycle, and increase revenue per sales rep. Since launching Menemsha Group in 2008, Dan has consulted with over 200 IT staffing firms and has invested over 5000 hours coaching IT staffing sales reps. He's authored is his own proprietary sales methodology and has previously spoken at Staffing World, TechServe Alliance and Bullhorn Live 2012. Prior to launching Menemsha Group, Dan spent 16 years in the IT industry running local, regional and national sales teams. Dan worked for Kelly Services, Oracle Corporation and Alliance Consulting. Dan currently resides in Boston, Ma.