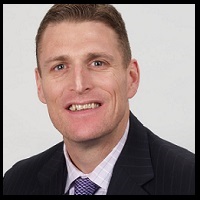 Best Practices for Sourcing and Screening Active & Passive Candidates
In my prior blog I discussed the key skills that recruiters must master in order to effectively execute the introductory candidate call. In this blog post I'm going to highlight best practices for sourcing and screening candidates.
As you probably know, active candidates are actively seeking a change in employment or are unemployed looking for their next opportunity. These candidates are most often found because they apply to job postings, they have posted their resume on the job boards, or they reach out to you to update their status. These candidates are often using Google, Linkedin, Monster, and job aggregators to find a new job, and often have their resumes posted on multiple job boards. passive candidate are those who are not actively seeking a new job, but would be open to taking one if the right opportunity came along. Passive candidates are employed and are often found through searches in your database, referrals from existing candidates and clients, networking, and through classic/direct recruiting, including calling on candidates currently employed.
Classic or direct recruiting is the act of calling companies to recruit candidates away from their current position. Because these candidates are currently employed, they are considered passive or not looking. However, one never knows their true "status" until spoken to.
In order to develop the right sourcing strategies targeted at the right audience, you first must understand the candidate market.
A recent LinkedIn white paper found that:
Only 18% of employed professionals are active candidates, but 60% of those are open to discussions. A further 44% are open to new positions, but need to be contacted by a recruiter.

The 18% of employed professionals seeking a new opportunity tend to be those with 2-3 years of experience. This suggests that the

active

candidate pool is comprised of a higher proportion of

less seasoned or experienced people

. The more skilled and experienced candidates—those candidates your clients seek—are

passive

candidates.
What this data suggests is that as a general rule, your strategy for recruiting passive candidates should primarily be applied to senior level and highly skilled positions. But finding these candidates is more difficult as they're often "hidden." However, top recruiters know where to look and how to identify them:
They analyze the frequency of switching jobs. They know that a candidate who changes jobs with a certain frequency such as once every 24-36 months will look for new opportunities and be open to taking their phone call

Candidates who have been working in one position for more than three years who have yet to receive a promotion are also prime targets and often receptive to taking calls from a recruiter

Top recruiters are also aware of research from iCIMS that shows 42% of employees would leave their position due to limited future growth or opportunity for promotion within their company. These same top performers also know that 34% of passive (employed) candidates would also consider making a move due to their benefits and compensation packages
Sourcing for active candidates on the other hand is the most common and simplest form of recruiting, and typically has a shorter life cycle than recruiting a passive candidate. Active candidate sourcing strategies include:
Scouring the job boards for active candidates (searching for resumes, Boolean search)

Sourcing ATS (resume database, Boolean search)

Asking for referrals (from friends, co-workers, clients, consultants)

Attending/ exhibiting at career fairs
Conducting the Initial Resume Screen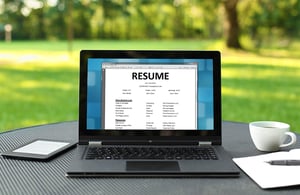 One of the reasons why may recruiters struggle with their meeting their weekly candidate submittal goal is because they either spend too much time pursuing the wrong candidates or not enough time pursuing the right candidates. Candidate profiles or Resumes that you should be looking at in the initial search results should answer "yes" to the following questions:
Does the candidate have enough recent, relevant experience?

Is the candidate located within a reasonable commute,say forty-five minutes or less, ideally thirty minutes or less (with traffic)?

Is the candidate's current and past pay rate within a reasonable range of what the job pays?

Has the candidate used the skills and technologies or operated in the same job function the client is requesting within the past 12 months?
For example, if your candidate has 3.5 years of project management experience but has not created or managed a project in eighteen months, he is not a suitable candidate, there are better candidates out there. The one caveat here is the skill or technology the client is requesting. If the client is requesting an outdated skill or technology that very few candidates have or have used recently, then you will need to adjust the recent relevant experience accordingly. Look for relevant work experience in relation to your client's organization, industry and job requirements by asking yourself the following questions:
Has the candidate worked in the same industry?

Has the candidate worked on the same types of projects? Worked for similar sized companies? Build similar types of products?
Depending on where you find the candidate and their current situation, you may or may not have access to your candidate's current pay rate and salary history. The question is, is the candidate's current and past pay rate within a reasonable range of what your job pays? The answer to this question, of course, is all relative. I suggest you call on candidates that have a pay rate or salary history within 40% of the target pay rate. Keep in mind that candidates tend to over-inflate their salary history and expectations on their resume and/or in their profile. Pay rate is not always the most important aspect of a job, and it is also your job as the recruiter to sell the candidate on the opportunity and why it is worth taking beyond just what the job pays. Even if the candidate is too expensive, you may still add him or her to your pipeline and generate referrals.
If you are able to answer "yes" to all of these questions, then your candidate has passed the initial resume "eyeball test," and it is time to call the candidate and conduct the candidate interview.
If you are on the fence about some of these questions and/or whether or not the candidate is a fit for your job or pipeline, then you should absolutely call them. Often times, candidates don't list everything on their resume. And remember, it's the responsibility of the recruiter to pull the candidate's "story" out of them. You have to find out where their core experience, expertise and skills lie through the use of your interviewing skills. The point is, don't be too quick to judge and walk away from a candidate.
You can learn more about our methodology and training approach here but what is your strategy for sourcing and screening active and passive candidates? Let's start a conversation in the comments section below.

About Dan Fisher
Dan Fisher is founder and owner of Menemsha Group, a provider of sales enablement solutions dedicated to helping IT staffing firms improve win rates, shorten their sales cycle, and increase revenue per sales rep. Since launching Menemsha Group in 2008, Dan has consulted with over 200 IT staffing firms and has invested over 5000 hours coaching IT staffing sales reps. He's authored is his own proprietary sales methodology and has previously spoken at Staffing World, TechServe Alliance and Bullhorn Live 2012. Prior to launching Menemsha Group, Dan spent 16 years in the IT industry running local, regional and national sales teams. Dan worked for Kelly Services, Oracle Corporation and Alliance Consulting. Dan currently resides in Boston, Ma.