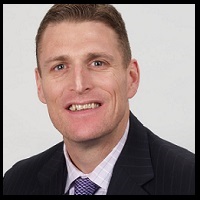 Don't Confuse Your CRM/ATS System For Your Sales Process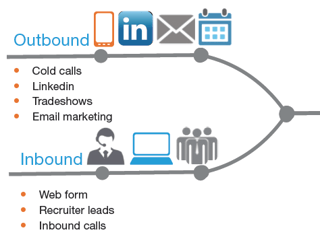 In recent years sales automation technology, particularly CRM/ATS has become increasingly popular and a driving force behind sales and recruiting management within the IT staffing industry. This technology has enabled IT staffing firms-sales professionals and recruiters especially-to create and act on valuable data. However, from my experience, I have noticed that many IT staffing firms have mistaken their CRM/ATS software for their sales process.
Many of the CRM and ATS software providers serving the staffing and recruiting industry began to boom in the late 1990's and throughout the early 2000's. However, much like what happened in the early and mid-1990's, when CIO's across the country quickly began to implement ERP (SAP, Oracle, Etc.) systems for the sake of technology (lack of business drivers), many IT staffing firms have adopted CRM and ATS technology without a defined and documented sales process or recruiting process. As a result you have many IT staffing firms:
Who are reporting on too much or too little data
Who are reporting on the wrong data, thus driving poor & inconsistent sales and recruiter behavior
Who are drowning in data; "Garbage in, garbage out." Lack of data stewardship.
Lack the insight to make timely, accurate business decisions
Who fail to provide consistent coaching and development
Who are incredibly inefficient: Recruiters running hundreds of "one and done" search efforts
That are failing to obtain their anticipated ROI on their ATS/CRM implementation
The Case for a Sales and Recruiting Process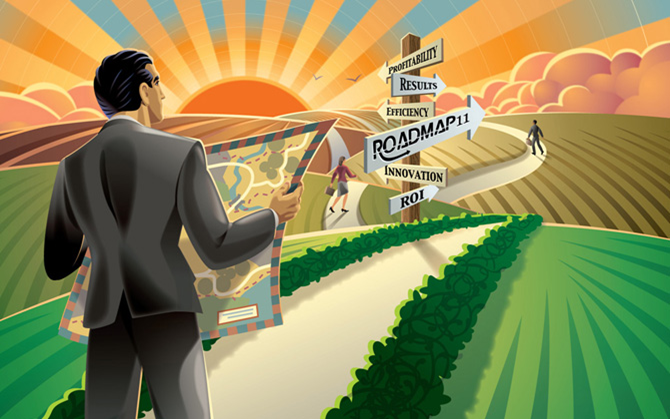 Most if not all of today's CRM and ATS systems come with pre-set default lead and opportunity stages, default fields for accounts, contacts and in some cases, even dashboards. Many IT staffing firms however make the mistake of thinking this is their sales process. But this is not your sales process. The number one rule in implementing any new software system is that software should automate and support your business process, not dictate it. Your sales process should be defined ahead of time and be aligned with how your customer's buy. Before implementing your CRM/ATS you need to map out your sales process and define your sales management system. This is one of the reasons why we built our SaaS product, Quota King. It provides IT staffing firms with a sales process in the cloud that integrates into your CRM/ATS tool and prompts reps to follow our pre-configured sales process and sales methodology.
A sales and recruiting process provides a road map, and defines and documents the end-to-end steps that lead to a higher probability of success and increased sales productivity. A sales process allows you to identify, qualify, diagnose and measure sales opportunities and then determine the next step in selling.
If you're considering implementing a new CRM or ATS software package this year, be sure that you have a clearly defined and well documented sales and recruiting process in place. A good sales process includes the following elements:
The customers buying process
Selling steps/tasks that align with the buying process
Verifiable outcomes that let sales people know if they have been successful at executing each step
A management system that measures the process and reinforces the behavior
Sales play books and job aids that that facilitate the execution of each step in the sales process


About Dan Fisher
Dan Fisher is founder and owner of Menemsha Group, a provider of sales enablement solutions dedicated to helping IT staffing firms improve win rates, shorten their sales cycle, and increase revenue per sales rep. Since launching Menemsha Group in 2008, Dan has consulted with over 200 IT staffing firms and has invested over 5000 hours coaching IT staffing sales reps. He's authored is his own proprietary sales methodology and has previously spoken at Staffing World, TechServe Alliance and Bullhorn Live 2012. Prior to launching Menemsha Group, Dan spent 16 years in the IT industry running local, regional and national sales teams. Dan worked for Kelly Services, Oracle Corporation and Alliance Consulting. Dan currently resides in Boston, Ma.