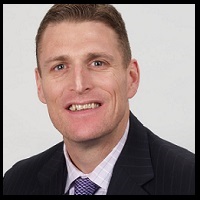 The Big Difference Between Knowledge Training and Skills Training
There is a big difference between knowledge of something and possessing the skills to actually DO that something. For example, I'm a big basketball fan and I have knowledge of the game from playing, coaching and watching. But I sure as heck can't dribble or shoot the ball like Steph Curry or dunk like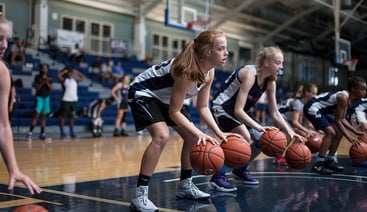 Michael Jordan.
Knowledge is universally obtainable while skills are only developed through repetitive practice.
Whether it's learning how to read and qualify a job description, develop an effective candidate sourcing strategy, overcome common objections, or deliver a successful candidate pitch, new recruiters and new salespeople need to learn a lot of things quickly.
For most people, knowledge and skills are concepts used to describe competencies. But for anyone responsible for new hire onboarding, training, learning and development, knowledge training and skills training should be considered two very different but related concepts.
Knowledge consists of concepts, facts and principles committed to memory. You can go to a trusted resource, make a query, and gain new knowledge. Once memorized, you're able to access that knowledge at any time without consulting the original source. Common examples of recruiter knowledge include:
Understanding candidate personas

Understanding (knowledge of) your value proposition

Understanding candidate pay rates (market rates)

Knowledge of industry and market trends

Knowledge of your recruiting process
Knowledge is information that is acquired from reading, watching, listening, and touching. Knowledge can be transferred from one person to another or it can be self acquired through observation and study.
Skills or skills training teaches learners "how to do things." Through skills training, people can improve their capabilities, capacity, productivity, and performance. Skills are developed and mastered through experiential learning. Common examples of sales and recruiter skills include:
Disarming

Questioning

Empathy

Critical Thinking

Intelligent Positioning

Active Listening
Knowledge of your recruiting process and candidate pay rates is useless if your recruiters lack the skills to open a dialogue with a candidate, uncover their needs, and identify and address their concerns.
Possessing knowledge of your value proposition is useless if your salespeople lack disarming, questioning and intelligent positioning skills.
Teaching Technique is Pointless Without Knowledge and Skill
Do a simple Google search for "sales techniques" or "recruiting techniques" and you will discover thousands of blog articles, eBooks, and other relevant content. Some of the more common "techniques" that showed up in my search included:
Social selling

Consultative selling

College recruiting

Passive candidate (recruiting)

Candidate sourcing

Offline/online sourcing
All of these techniques are proven. Sure, some are probably more effective then others. However, what the authors fail to explain is that there are underlying skills and knowledge required to execute these techniques.
One can't just start cold calling passive candidates and expect to experience success without first developing some basic communication skills. And you're not going to have success with social selling without developing analytical and writing skills. If you are interested in adopting "insight selling," first you will need to develop buyer persona and business acumen knowledge.
Many staffing and recruiting companies try to teach their sales teams "consultative selling," but very few focus on enabling their salespeople with questioning skills.
Your company probably provides sample rebuttals for common customer and candidate objections, but do you teach your salespeople and recruiters when and how to acknowledge, express empathy, ask clarifying probing questions and check for feedback?
By now you can probably see the big difference between knowledge training and skills training and why you must enable your teams with both. In order for your people to win and win consistently, they must be given ample opportunity to practice applying the knowledge and skills until they master them. The reality is, what most call "training" is nothing more than an information dump. Effectively enabling your salespeople and recruiters with the knowledge and skills they need should be about the experiential learning activities, scenarios, and simulations you provide along with automated reinforcement and coaching. When training is about lectures, presentations, and telling people what to do, we end up with individuals who possess a lot of knowledge but can do little with it.
What sets modern recruiting organizations apart from the rest is they know that both knowledge training and skills training are required to advance a recruiter's career and increase their value to the business — including to the candidates and customers they serve. You can't have one without the other.
Before you try to teach your recruiters or sales team a new technique, be sure you first teach them the underlying knowledge and skills required to execute the technique.
To learn more about how to effectively onboard and train recruiters, check out our latest ebook, Seven Keys to Effective, Efficient Recruiter Onboarding.