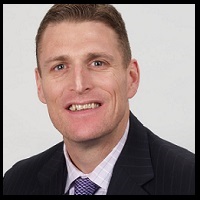 Account Management: Reactive or Proactively Adding Value?
Account Planning & Development
I read some very interesting research the other day and learned that the likelihood for sales people and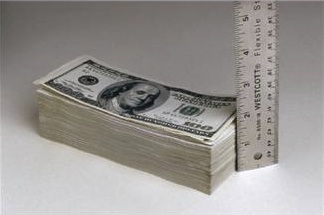 account managers to win new business in existing accounts is between 60 and 70%. Can you imagine closing 60-70% of your opportunities? Wow! On the other hand, when it comes to developing new business with brand new accounts the success rate drops to between 5-20%. If you knew your sales win rate could be that high would you take the time to effectively plan, measure and manage your existing accounts? I would sure hope so.
As I have mentioned in the past, my experience tells me that account planning and strategic account management continues to be a challenge for many IT staffing firms. If we are being honest, most simply give it the old college try at best. We've all been on those "account planning" or "cross selling" calls with multiple internal stakeholders where the call goes on and on yet nothing ever comes out of it. There is no follow up and no accountability. But what if we could come up with a way or methodology for effective account planning and measuring our progress? I'd like to think we would do more of it.
I think we would all agree that in every large, strategic account there is hidden white space or untapped opportunities for us to sell additional services too. One of the challenges I think we often fall prey to however is we are managing these accounts reactively. Asking yourself these questions can reveal the tell-tale signs that you are not proactively managing your accounts.
Are you engaging the client with ideas and creating opportunities?
Is the client calling you for ideas and insights?
Is the client calling you late in the sales cycle (you're an afterthought)?
Are you helping the client shape their point of view and co-creating a vision for the future with the client or are you simply filling pre-defined, budget approved job orders?
One of the keys to the account planning process is that your focus should be on the customer's business, not on pitching available candidates or simply making self-proclamations about how great your service offering is. More specifically, you need to think about and understand how your value proposition and service offerings align with your customer's goals and objectives. More on this in a minute. But you do have a value proposition don't you?
Here are a few more questions for sales professionals and account managers to ask themselves
What does your customer value in a partnership? Better yet, how do they define partnership and how do you know this?
The reason I bring this up is I know that many IT staffing professionals are frustrated with their most important (and often largest) customers because they feel like the customer treats them like a commodity. I empathize with you. But keep in mind that a partnership-at least from the customer's standpoint-and this is really the only viewpoint that matters is-two people or organizations working together to accomplish a common goal. A sales person accomplishes this by helping the client deliver higher quality products faster and cheaper than the competition. Selling something is a very small part of this equation. In fact, if we just focus on making the sale the customer will smell it a mile away and tune us out. Thus, they treat us like a commodity.
Another question for you to ponder.
When you speak with your customers do you think they feel that you are speaking from a place where you are truly trying to help them achieve a goal or from a place where you're driving your own self-serving personal agenda?
Your answers to these questions should be giving a lot to think to about and ideas on how you can improve your effectiveness with your existing accounts. Now back to my point earlier about aligning your service offerings with your client's goals and objectives.
Part of key account development and planning is the account manager's ability to engage in dialog with the client about their goals and the challenges that are holding them back. Keep in mind that every business (Sales, Marketing, Manufacturing, etc.) has their own set of goals but most likely they have gaps that are preventing them from moving from the current state to their desired future state. If you want to migrate out of the "commodity bucket" and move into the "partnership" category then you need to start engaging your customers in this level of dialog. The first step of course starts with research followed by meticulously planning what you will say.