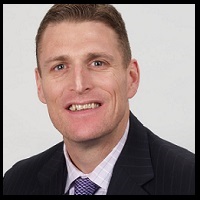 Six Tips for Training Your Millennial Salesforce
One of the biggest challenges senior sales leaders face is how to onboard and train millennial salespeople. It's a daunting task, and an expensive one. Getting new employees up to speed can cost up to 30 percent of a new hire's annual salary. This is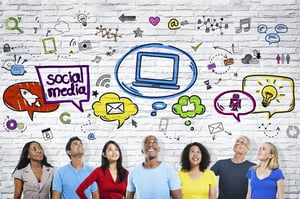 particularly true for more established organizations who have relied on more traditional, instructor-led classroom training as their primary means for training new hires.
By 2025, experts predict that millennials will make up 75 percent of the global workforce. That's a huge percentage of millennials in the workplace and 2025 will be here before you know it. Therefore it is essential for staffing firms to create online sales training for millennials by factoring in the training, learning and development strategies that would help millennials internalize training content and demonstrate the required level of competency. To meet this challenge, organizations are going back to the drawing board to design new learning strategies for training their Millennial salesforce that will appeal to, and engage millennials in the workplace.
Six Tips for Training Your Millennial Salesforce.
Let Video Do the Teaching
Using technology is like breathing air to Millennials – it just comes naturally. Technology including their mobile app is incorporated into just about everything they do. So long boring lectures with PowerPoint presentations and reading Word documents won't cut it. Millennials want and expect their training to be flashy, fun and engaging. This is why you need to incorporate video into your sales training.
Track Results & Give Feedback Through Quizzes and Certification Exams
If you have millennials working on your staff, don't wait until their annual performance review to unload your feedback. Instead, you should adopt the "test to teach" mantra because 80% of millennials say they want to receive regular feedback from their managers. They don't want to have to wait for their performance review. Millennials prefer receiving frequent, bite-size feedback.
Jeff Lawson, chief executive of Twilio, a cloud communications company in San Francisco, says "Millennials are not looking for constant praise. Millennials enjoy constant feedback because they always want to be learning and growing. They want to "keep score" on how they're doing in all aspects of their career. They never want to have a surprise."
Millennials Want the Flexibility to Consume Training Anywhere, Anytime
The ability to be flexible with when and where they do their work allows millennials to make more room for family and personal pursuits, aspects which they hold in high regard. For this reason, 45% of Millennials will choose a workplace with more flexibility over one with higher pay. This absolutely applies for how they consume your sales training. Don't limit training to a specific time slot and/or when the manager is available.
Does your sales onboarding and training offer this flexibility to your workforce? If not, it may be time to select a learning management system and make your training mobile. app.
Social Learning
Studies show that Millennials would rather learn how to apply a new skill from a peer then their manager. When the teaching comes from the manager the learner feels like

they're being told what to do. But watching and listening to a peer demonstrate a skill is far more powerful because it is credible and valid. This compels millennials to take action and adopt the skill.
Social learning is a step away from absorbing information in a linear fashion – e.g. from teacher to student, or textbook to reader – to an environment where learning and teaching flows in a multidirectional way within a group of learners. Be sure sure to incorporate social learning into your sales training

Use Gamification to Engage Your Millennials in Training, Learning & Development
Research shows that millennials want to feel like they've used their smarts and resources to "level up", hack the system, or find trap doors and back stairs to the next level. Part of the "intrinsic" reward of gamification (the pleasure of playing versus the end reward) is a sense of efficacy and smartness. It makes sense to leverage this mentality into your training program, especially for your millennial salesforce.
How engaged is your Millennial workforce with your training program? What are you doing to tailor your new hire on-boarding and training program to the needs and desires of your millennial workforce? Let's start a conversation below.