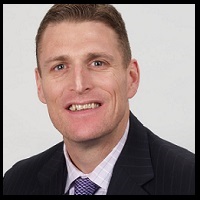 6 Tips for Selecting an Online Learning Management System (LMS)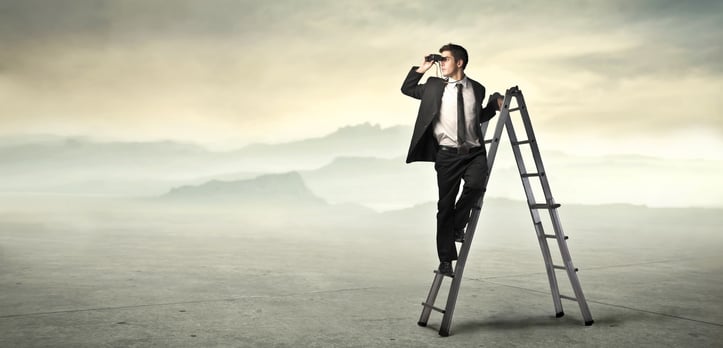 With more and more staffing firms recognizing the benefits of online training including the need for a training solution that is scalable and can deliver a consistent training experience for all participants regardless of the location or the number of learners, many staffing owners are investing in online learning or Learning Management System (LMS). Selecting the best Learning Management System for your organization however can be a daunting task. Just Google "LMS" and you will turn up thousands of options.
I'll share six tips that will help you to choose a Learning Management System (LMS) that will best meet the needs of your staffing business, from scalability to usability and everything in between. I will highlight the key considerations you will want to research before selecting and implementing a Learning Management System.
Determine Your Learning and Development Objectives in Advance
What are your core learning and development objectives? What specific sales behaviors and recruiter behaviors are you looking to drive on behalf of your sales and recruiting team? Perhaps you are rolling out a new sales process or a new sales methodology in which employees will need to be trained on? Maybe your strategy is to implement a new recruiting methodology? The point is, you want to have a clear understanding and vision of what it is you want your employees to be able to execute after they go through your online training program that they can't currently do. Which skill sets or information do you expect your learners to take away from your online training course(s)? Perhaps you have new service offerings or new markets you will be entering in which case your sales team will need to get trained. Before you even begin to explore your LMS options, you have to have a clear sense of what it is you hope to achieve when utilizing that LMS. Think about the skills and knowledge your team needs and think about how an LMS can create an engaging experience for those skills to blossom and come to fruition. Doing this first will allow you to choose the LMS that will meet your training needs and, more importantly, the training needs of your employees.
Consider the Skills and Experience of Your Learning and Development (Training) Team
Do you have an internal training department or a learning and development team? If so, what are their skill sets and what experience do they have working with various LMS tools? What experience do they have with authoring and publishing training content including videos, exercises, role play scenarios and online quizzes? How competent are they with sales best practices? Recruiting best practices? Sales & recruiting methodology and process? Do they have their finger on the pulse of the latest trends and best practices that you want your people to be taking advantage of? Have they created training courses before or will this be their first time? Knowing the specific talents and skill sets of your internal training team including their strengths and weaknesses will enable you to choose an LMS that has the functionality and usability you need and can use. If you choose an LMS that is simple and easy to use but doesn't allow your team members to incorporate their personal, real world experience and know-how into the online training, then you're missing out on the human touch. If on the other hand your LMS has a bunch of bells and whistles but your training team doesn't have the skills to take advantage of the functionality you will be missing out on a big part of the value the LMS has to offer. If you don't have an internal learning and development team then you will need to either hire someone, outsource it or assign someone internally to take ownership for learning and development. Finally, do you have training content? If you don't have training content or if your content is purely in Word documents than you will need to come up with a plan for who and how you will create the training content. The quality of the content and user experience makes a big impact on learner engagement and adoption and ultimately ROI.
Assess Your Existing Training Program & Strategy
Go through your existing training curriculum and assess what needs to be improved upon or swapped out all together and what material is working effectively. Many of the IT staffing firms I work with rely on the "magical" three ring binder of word documents (that were created in years past but some how still manage to linger around all these years later. You know the content I'm talking about:). Carefully assess how you train and what material you're teaching and analyze that against the results you're seeing. Talk to your sales people and recruiters to understand where they're struggling and what they need help with. This will give you insight as to what new and additional material you will need to design and incorporate into your training program and what old and outdated material needs to be pulled from your training program. Taking these steps will give you the opportunity to select an LMS that utilizes the successful learning materials you currently have, while fine-tuning the ones that do not support and promote your training objectives. I highly encourage you to read my blog Five Tips For Assessing Your Online Training Needs and and Four Questions Your Employees Have About Your Online Training.
Assess Technical Capabilities
When choosing an LMS, you will have to evaluate if and how the new learning management system will be integrated with your current technologies (such as your CRM/ATS) and how you want your learners to access the training material. For example, many of our users on the Menemsha Group LMS platform access and consume our training through their mobile devices including their phones and tablets. If that is something that is important to you and/or your learners then you will have to find an LMS that supports mobile capability. With the wide variety of LMS features that are available today, it can be challenging to narrow down your list of must-haves for your new LMS. However, it's important to have a clearly defined set of features and functions that your LMS absolutely needs to have in order to be a good return on investment. For example, does it have to be mobile friendly? How important is gamification and social learning? Those are just some of the technical considerations.
LMS + Pre-Loaded Content Catalog
Some Learning Management Systems now come pre-populated with a catalog of training courses that you can take advantage of. This is an excellent feature, especially for small, rapidly growing companies that don't have a full-time dedicated training department. After all, properly creating and deploying training material that drives user adoption takes time, skill and experience. It has taken me years to create the Menemsha sales methodology and Menemsha recruiting methodology. However, you want to make sure the content you will have access to is relevant and aligns with your learning and development strategy and training objectives. I have several clients who chose their LMS based on the fact that the LMS provider offered pre-packaged content. It wasn't until after implementation that they discovered (through employee feedback) that the material was not very helpful or engaging. If the LMS provider is offering pre-packaged content you will need to go through it in detail to make sure the content is in alignment with your goals and objectives.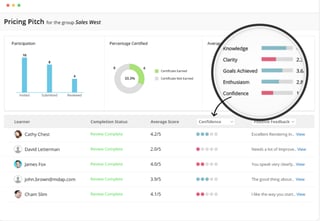 Data Tracking & Analytic Capabilities
One of the many benefits to moving your training online to a learning management system is that it (should) provide you and your leaders with the capabilities to track learner engagement and performance. Your LMS should be able to give you reporting that shows what training courses and exercises your learners have completed and how they have performed on each of those courses and exercises.
I think if you can keep these helpful tips in mind when evaluating Learning Management Systems it should allow you to avoid costly and time consuming trial and error. A little bit of research, evaluation, and internal auditing should put you in position to select the best Learning Management System that will offer the best solution for your staffing firm and the best ROI.
Are you considering moving your training online? Are you evaluating LMS systems? What has your experience been thus far? Share your thoughts in the comments section below and lets start a conversation.

About Dan Fisher
Dan Fisher is founder and owner of Menemsha Group, a provider of sales enablement solutions dedicated to helping IT staffing firms improve win rates, shorten their sales cycle, and increase revenue per sales rep. Since launching Menemsha Group in 2008, Dan has consulted with over 200 IT staffing firms and has invested over 5000 hours coaching IT staffing sales reps. He's authored is his own proprietary sales methodology and has previously spoken at Staffing World, TechServe Alliance and Bullhorn Live 2012. Prior to launching Menemsha Group, Dan spent 16 years in the IT industry running local, regional and national sales teams. Dan worked for Kelly Services, Oracle Corporation and Alliance Consulting. Dan currently resides in Boston, Ma.