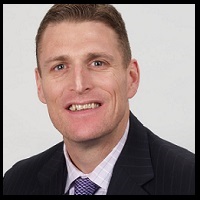 6 Tips for Selecting a Learning Management System
With more and more staffing firms recognizing the benefits of online sales training, many staffing leaders are investing in Learning Management Systems (LMS). But selecting the best Learning Management System for your company can be painful as it takes a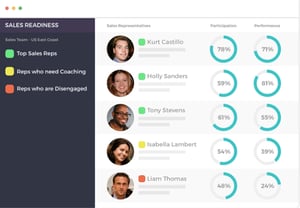 great deal of time. There are so many considerations to account for such as whether or not the Learning Management System has the features you're looking for, or if it's going to fit into your company's training budget. Just Google "LMS" or Learning Management System and you will turn up thousands of options.
In this blog post I'm going to share with you six tips for selecting a Learning Management System (LMS) to help you identify the one that will best meet the needs of your staffing business.
Determine Your Training Strategy and Objectives in Advance
What are your core learning and development objectives? Specifically, what training content do you want to deploy on your online, Learning Management System? Think about what specific knowledge, skills, policies, procedures or systems you want to train your team via your Learning Management System. In essence, you need a training, learning and development strategy.
Before you even begin to explore your Learning Management System options, you have to have a clear sense of what it is you hope to achieve by utilizing that LMS.
Assess Your Existing Training Program & Strategy
Go through your existing training curriculum and assess what needs to be improved upon or swapped out all together and what material is working effectively.
Carefully assess how you train and what material you're teaching and analyze that against the results you're seeing. Talk to your sales people and recruiters to understand where they're struggling and what they need help with. This will give you insight as to what new and additional training content you will need to design and how to deploy the training to address the skill and knowledge gaps. Consider the following questions:
How will your online training complement your instructor led, classroom training?

What are some of the downsides or disadvantages of instructor led training that you want your online, Learning Management System to resolve?

What can't you currently do with your current training program that you want to do?

In what ways could a Learning Management System reinforce or replace your existing training program(s)?

What results do you want to see from your new hire training and sales onboarding?
Taking these steps will give you the opportunity to select an LMS that utilizes the successful learning materials you currently have, while fine-tuning the ones that do not support and promote your training objectives.
Consider the Skills, Experience of Your Learning and Development (Training) Team
Do you have an internal training department or a learning and development team? If so, what are their skill sets and what experience do they have working with Learning Management Systems and authoring and publishing training content such as videos, exercises, and online quizzes? How up to date are they with learning and development best practices such as gamification and social learning? Knowing the specific talents and skill sets of your internal training team including their strengths and weaknesses will enable you to choose an LMS that has the functionality and usability you need and can use.
If you choose an LMS that is simple and easy to use but doesn't allow your team members to incorporate their personal, real world experience and know-how into the training curriculum, then you're missing out on the human touch. If on the other hand your Learning Management System has a bunch of bells and whistles but you don't have the internal skills or bandwidth to take advantage of the functionality you will be missing out on a big part of the value the Learning Management System has to offer.
Next, do you have a full-time instructional designer or the budget to hire or outsource the design of your course curriculum including the creation of rich, dynamic training content? A big part of the value of having a Learning Management System is the ability to deploy engaging, animated video. You will need a good instructional designer. The quality of the content and user experience makes a big impact on learner engagement and adoption and ultimately ROI.
Assess Technical Capabilities
When choosing a Learning Management System you will have to evaluate what features and functionality are most important to you. For example:
How difficult is it to create a course, quiz or skills assessment or certification exam?

How difficult is it to push new content out to the field?

Can my learners quickly and easily access training content via mobile?

Can I create custom learning paths based on a learners skill set, tenure, role or experience?

Can I assign due dates to courses?

Will the Learning Management System send automated email notifications?

Does the Learning Management System support video coaching?

What are the reporting and analytical capabilities?

How does the pricing work and will it scale as my business grows?
With the wide variety of features and functionality that are available in Learning Management Systems it can be challenging to narrow down your list of must-haves. However, it's important to have a clearly defined set of features and functions that your LMS absolutely needs to have in order to be a good return on investment.
Pre-Loaded Training Content Catalog
Some Learning Management Systems now come pre-populated with a catalog of training courses that you can take advantage of. This is an excellent feature, especially for small, rapidly growing companies that don't have a full-time dedicated training department. After all, properly designing, sequencing and deploying training material that engages learners and drives user adoption takes time, money, skill and experience. Heck, it has taken me years to create our training material including a PHD in instructional design!
If you are assessing a Learning Management System that comes with pre-populated content just make sure you assess the quality of the content. You will need to make sure the specific messaging being delivered in the courseware aligns with your company's core values, beliefs and philosophy. Second, make sure the quality of the content is of high value. What I'm referring to her is, what was the content written in? Is it a professional voice-over that is engaging to listen to? Is gamification and social learning woven into the videos? Did they incorporate microlearning?
I have several clients who chose their LMS largely based on the fact that the LMS provider offered pre-packaged content. It wasn't until after implementation that they discovered through employee feedback that the material was not helpful or engaging.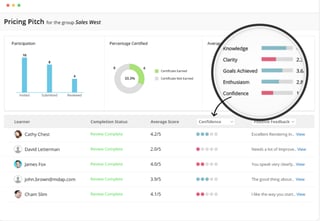 Data Tracking & Analytic Capabilities
One of the many benefits to online sales training and a Learning Management System is that it (should) provide you and your leaders with real-time visibility into a learners "sales readiness" and "recruiter readiness." Your LMS should be able to give you reporting that tracks, measures and improves team capabilities and tells you how to improve the effectiveness of your training program. A good Learning Management System will also give you insights into program adoption and learner engagement.
I think if you can keep these helpful tips in mind when evaluating Learning Management Systems it should allow you to avoid costly and time consuming trial and error. A little bit of research, evaluation, and internal auditing should put you in position to select the best Learning Management System that will offer the best solution for your staffing firm and the best ROI.