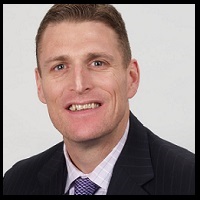 L&D Leaders, Practitioners Need to Learn to Speak in Terms of ROI
When it comes to employee training, many small businesses owners are feeling conflicted. Of course they want their workers to be enabled and equipped with the requisite skills and knowledge that make them productive, but they also fear that these newly trained employees may desert them for higher-paying jobs at other, larger organizations. Or, that they just won't work out and they have to let them go after a few short months. This seems to be a pretty narrow and short-sighted view.
HR Magazine reported that companies that fail to develop their employees could be doing damage not only to morale, but to the bottom line as well. The report went on to state that companies investing $1,500 or more per employee per year on training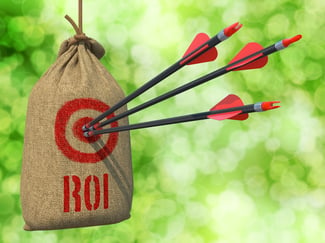 average 24 percent higher profit margins than companies with lower annual training investments. The American Society for Training and Development (ASTD) collected training information from over 2500 firms and found that companies that offer comprehensive training:
Experience 218 percent higher income per employee than those with less comprehensive training,
Enjoy a 24 percent higher profit margin than those who spend less on training, and
Generate a 6 percent higher shareholder return when the employee training investment per employee increases by $680.
Knowing these statistics you would think that more small businesses would step up to the plate and invest more in employee training. So why aren't they? Practitioners of training and corporate development have historically struggled to demonstrate training ROI. Training teaches employees real skills, but often times those skills are "soft," and it takes time for those newly acquired skills to affect the bottom line. Understanding how to identify, track and measure training ROI is a skill in and of itself that enablement and L&D leaders must learn to develop.
Few companies can afford to conduct A&B tests or control studies to definitively determine the ROI of training, but there is a great deal of research available to us including the data shared previously. People who are passionate about training, learning and development need to learn to speak in terms of ROI more often because this will enable you to more effectively position your role and function as a strategic adviser recognized for impacting revenue growth, which champions your initiatives to win additional resources. At the end of the day, ROI is the term that the C-suite responds to and understands best.
To learn more about speaking in terms of ROI and how to track and measure the ROI of your training programs, download our eBook, The Definitive Guide to Tracking and Measuring Sales (and recruiter) Training ROI.
About Dan Fisher
I'm Dan Fisher, founder of Menemsha Group. Over 400 IT staffing firms including thousands of sales reps and recruiters apply my sales methodology including my scripts, playbooks, job aids, tools and templates, all of which is consumed from our SaaS based sales enablement platform and our mobile application. I've coached and mentored hundreds of sales leaders, business owners and CEO's, and I have spoken at a variety of industry events including Staffing World, Bullhorn Engage, TechServe Alliance, Bullhorn Live, Massachusetts Staffing Association, and National Association of Personnel Services. Since 2008 I've helped IT staffing organizations quickly ramp up new hires, slash the time it takes to get new reps to open new accounts and meet quota, get more high-quality meetings with key decision makers and help leaders build a scalable sales organization. My training and coaching programs are engaging and highly interactive and are known to challenge sellers to rethink how they approach selling. Ultimately, I help sellers increase productivity, accelerate the buying process & win more deals.