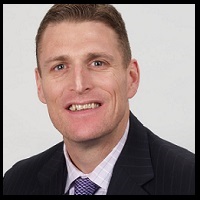 How I Built a Sales Methodology to Help IT Staffing Firms
Before I launched Menemsha Group and before I was promoted into management I was a sales rep selling IT staffing and consulting services. I did it for about seventeen years. That's right, I pounded the phone day in and day out. I wouldn't have considered myself the most talented rep. In fact, I would say that my internal reputation with my peers was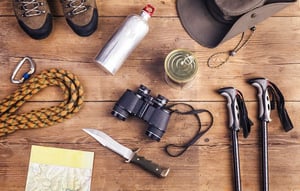 built on my work ethic and persistence. I think I mostly outworked my competitors but I don't believe my approach (early on anyway) was the most sophisticated. Making 100+ dials a day and converting 3-5 new sales leads every day was standard operating procedure, all while managing my existing book of business. But I always had a fire in my belly to figure out a better way, a more effective way to get better sales results from the time and energy I was already putting in.
Wouldn't you like better sales results from your investment of time & energy?
I graduated from Michigan State University with a degree in Criminal Justice/ pre-law. I knew nothing about sales and even less about business. So I self- educated myself on sales and sales methodology and developed my business acumen. In essence, I developed a sales methodology based on making hundreds of thousands of sales calls and attending hundreds of sales meetings, watching top performers and through my self education. More specifically, how I built a sales methodology to help IT staffing firms included:
I read every sales and business book I could find (call me I have lots of recommendations)

I shadowed top performers, took notes and practiced applying what I saw and heard them do on sales calls and in meetings

Having worked for Oracle along with another software company and a system integrator afforded me the opportunity to work with solution architects (I picked their brains on a daily basis)

I attended (self-funded) dozens of sales training workshops and even invested in hiring my own personal coach

I think from about 1998 through 2008 I read just about every white paper and article Forrester, Aberdeen or Gartner wrote on the topics of sales and technology (O.K. that may be a slight exaggeration:)
I saved all of my notes including all of my highlighted workbooks and white papers from all of the things that I learned from all that I read and all of the training I attended and all of the mentoring I received. I practiced over, and over and over again how to incorporate all of that knowledge into different sales conversations based on the buyer persona the stage of the buyer journey. This was the blueprint I used for getting my personal book of business to $55K in weekly gross profit.
While I didn't know it at the the time, this was the birth of the Menemsha Group sales methodology. It has become the blueprint for thousands of sales professionals selling IT services. But It didn't happen overnight. For example, it took me years to figure out the best way to:
Conduct an introductory cold call specific for selling IT staffing

Position a value proposition specific for buyers who procure IT staffing services

Qualify leads and opportunities specific for selling IT staffing services

Run a face to face sales meeting specific for selling IT staffing services

To sell with insight and negotiate with a client specific for selling IT staffing

Conduct account planning at a strategic level specific for selling IT staffing
Why I Did It (and why I continue to do it)?
I got sick and tired of relying on increasing sales activity as my primary means for increasing my income. In short, I wanted, no, I needed to get better sales results from the time and energy I was already exerting. I didn't want to work harder, I wanted to improve my sales effectiveness. I wanted to improve my sales effectiveness so that I could have more time to spend with my family, on the beach, at the golf course, skiing, and hanging out with friends. Don't you?

Today, I continue to do all of these things because I'm as passionate as ever about sales and developing the Menemsha Group sales methodology and expanding my sales knowledge. I thrive on this and empowering other sales professionals with the knowledge I have learned. This is why over the past several weeks I have written up a handful of articles on the importance of sales methodology including which does your team need, sales process or sales methodology and build your sales methodology around buyer's journey, qualification criteria. Here are a couple of quick and simple pieces of advice regarding sales methodology:
If you're a sales rep aspiring to become a top performer, adopt a sales methodology. Any sales methodology is better than none.

According to Accenture, sales reps who consistently follow a sales methodology achieve quota 92% of the time. Those who don't adopt a sales methodology are left to figure things out on their own.

I have met thousands of reps who have been trying to figure it out for years. Yes, years.

If you are a business owner or lead a sales team, adopt a sales methodology. Any sales methodology is better than none. Your reps want and need to know how best to interface with the buyer at each stage of the sales cycle. Your job is show them the best way. Sellers without a sales methodology to follow are like runners running a race blindfolded.
For more information on sales methodology, check out our eBook, Sales Methodology 101 for IT Staffing Firms.