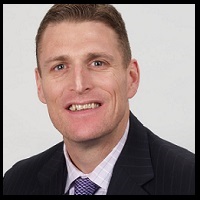 Examples of Consultative Selling vs. Transactional Selling
Over the past several years we've been hearing how the IT staffing industry continues to become more and more commoditized. There are a number of reasons for the staffing industry becoming commoditized including low barriers to entry, the proliferation of the job boards, MSP and VMS systems and the rise of the Chief Procurement Officer to name a few. But another reason why the industry has become commoditized, one that is rarely ever mentioned, is how sales professionals sell.
Part of the reason why the industry has become so commoditized in large part can be attributed to the way in which sales professionals sell IT staffing services. Of course, if you go ask your salespeople, how do you sell? They will surely tell you some variation of "consultative selling."
To help you see the difference between commodity based transactional selling and consultative selling, I share with you examples of consultative selling vs. transactional selling.
Example One, Transactional Selling vs. Consultative Selling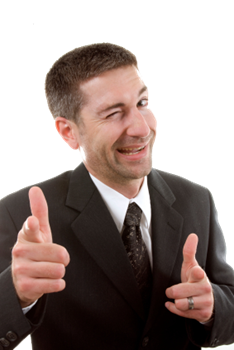 Transactional Sales Behavior for Engaging a Prospect
This classic transactional sales tactic is by far the most common and most deadly for sales professionals. It goes like this: "Hi Mr. customer, it's Dan Fisher from High-Tech Staffing, I was calling to check in on you and see if you have any current or upcoming needs?"
Clearly the salesperson is only interested in one thing, his personal agenda. Nothing kills a conversation quicker than a statement like this. The real kicker is the salesperson is falling to apply basic consultative selling skills such open ended vs. closed-ended questions. Closed ended questions like the one used here boxes the salesperson into a corner with nowhere to go but walking away with their tail between their legs.
Consultative Selling Sales Behavior for Engaging a Prospect
"Hi Jim, Dan Fisher with High Tech Staffing. I'm reaching out because I read the article about your recent round of funding and your expansion plans."
Example Two, Transactional Selling vs. Consultative Selling
Transactional Sales Behavior Asking for a Meeting
"Hi Jim, Dan Fisher with High Tech Staffing. I'm going to be in your neighborhood next week and I wanted to see if I could stop by and introduce myself and meet so I can learn about your business. I only need fifteen minutes."
With this approach the salesperson leads with what is important to them and their personal agenda while the customer is left wondering, "what's in it for me?" Remember, in order for the customer to say "yes" and accept the meeting means they likely have to say "no" to something else to fit the meeting into their crazy-busy schedule. Where is the incentive to do so?
Consultative Selling Sales Behavior Asking for a Meeting
"Hi Jim, we've had success working with others in your industry including ABC Manufacturing by helping them integrate their MES with their ERP system. How do you feel about us scheduling some time to get together where I can share with you how we
address issues in these areas as well as industry trends and best practices, and you can share with me how your company is performing in these and other areas to better
understand how might work together?"
In this instance the salesperson is offering value by sharing with the customer not only what will be discussed in the meeting but highly relevant information and data points that are of value to the customer. They're following a consultative selling framework.
Example Three, Transactional Selling vs. Consultative Selling
Transactional Sales Behavior Nurturing a Lead or Prospect
Hi Jim, I saw on Dice that you're currently looking to hire a software engineer. I have the perfect candidate."
This approach tells the prospect you are the exact same as every other sales rep and recruiter that calls on them. It also demonstrates that the salesperson lacks creativity and the willingness to go the extra mile to win the customer's business. This approach does a good job of telling the prospect that all the salesperson cares about is making a transaction. Are you looking to flip "one-time transactions," or are you out to build a long term relationships?
Consultative Selling Sales Behavior Nurturing a Lead or Prospect
"Hi Jim, I have an idea to share with you that helped another customer of mine achieve <insert business results your customer achieved>. It will only a few minutes to explain."
This message tells the prospect that the sales rep is thinking about him even when they are not meeting or talking over the phone. This messages tells the prospect that the salesperson genuinely cares about the prospect and his business. Notice the salesperson makes the customer's business his focal point of the conversation. In this case the salesperson is applying the concept of insight selling, an element of consultative selling.
Conclusion
Consultative selling focuses exclusively on the customer's needs. Sellers figure out what their customers needs are by wrapping their expertise around inquisitive probing questions and demonstrating they're an authoritative thought leader.
Unlike transactional selling, consultative selling is anything but a cookie-cutter approach. Salespeople must do their research, really listen, ask effective questions, share relevant ideas and insights and tailor their messaging to the buyer persona.
Transactional selling on the other hand is the the quickest path for salespeople to be treated like a trivial commodity supplier. Which are you, a consultative sales professional or a transactional seller?