Subscribe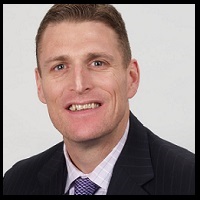 Why Haven't We Adapted?
I watched the movie "Hot Tub Time Machine" the other day. I know, nothing to brag about but hear me out….. I was looking for some good humor that required no thinking. The movie is a big spoof on the "80's." Watching the movie and seeing (and remembering )the fashion from the 80's and what was in style and "cool," was hilarious. All good humor. But all this time lapse back to the 80's got me thinking. Why are we still selling staffing and professional services the same way it was sold 10, 15 and 20 years ago? If you really think about it and if we're being brutally honest with ourselves, we as an industry are stuck in a time machine……in the wrong time zone!
Let's do a quick (high level) history lesson of our industry. Over the past 10-15 years we have witnessed a lot of change in our industry. Low-barriers to entry have crowded the marketplace with an over-saturation of service providers. The supply of IT staffing firms (and all professional services) far outweighs the demand for these services. The .com boom represented the dawn of the job board era with the birth of Monster.com, Dice.com, Career Builder and many others and it introduced us to procurement services software products such as Ariba. Traditional clerical and administrative staffing firms expanded the scope of their service portfolio to not only include IT staffing services but also MSP and VMS programs. Bench based system integrators including the "big-five" now generate a significant portion of their revenues through staff augmentation services. And perhaps the biggest change and impact on the industry has been the rise of the Chief Procurement Officer within corporate America. The process for purchasing contingent labor within corporate America has become fragmented among executive stakeholders thus making the selling process more complex. Competition and pricing commoditization have reached unprecedented levels and service differentiation is close to impossible. Customer expectations continue to rise and buyer's are much more sophisticated than they were in the past. Despite all this we still sell the same way we always have. Why are we still selling with our "leg warmers" and "Miami Vice T-Shirt" on? Why haven't we adapted?
Here is an interesting quote I recently read.
"We're aggressively positioning ourselves in important ways for future growth. We did a complete refresh of our strategy for growth. We did this with the bias that the economy has not just slowed, it is resetting itself. It will emerge differently in terms of client needs, business models and buyer values."
-William D. Green, Chairman & CEO, Accenture
How Do We Sell Differently?
Time are a changing! Actually times have changed. Senior level buyers and executives-the people who are now making the decisions on what staffing and professional service organizations their companies ought to use-are interested in buying business results, not just individual products or services ("skills," "talent" and "people") or features and benefits. Leading sales organizations today are recognizing changes in buyer behavior and client expectations and redefining what value means, through the eyes of their customers. In other words, they are taking the time to understand what their customer's business goals and objectives are and what business outcomes they seek. That is what the customer values. Translated into the world of IT staffing and consulting (and this applies for all of staffing/professional services), customers are interested in buying the business results that your consultants/candidates will produce for your customer. To achieve this we need to understand what their "current state" is and what their desired state or "end state" is. And we need to understand why it is important for them to get there. To operate at a strategic level sales professionals must understand the customer's problem, the impact the problem has on the organization (who, what departments, how, does it impact customers, suppliers and partners too?), and the group of stakeholders responsible for solving the problem(s). Lastly we must understand what the customer must do in order to solve the problem (and determine if they are committed to doing so). Critical to executing this is the salespersons ability to recognizing and understanding the customers problem and connecting the dots between the customer's pain point and their solution offerings. Lastly, the salesperson needs to be able to translate the concept into a workable solution so that the customer feels confident in your ability to help them achieve their "end state." One of the biggest challenges or issues I hear from business owners and sales professionals is their inability to establish follow up meetings with their clients and prospects. This is especially true with senior level contacts-VP's, EVP's and the C-suite. Perhaps one of the causes for the lack of follow up meetings is the salespersons inability to demonstrate to the customer that they understand the customer's critical business issues and can map those issues to their service offerings and offer a solution?
Why Haven't We Adapted? When Will We Adapt?
So back to my original question, "Why haven't we adapted?" I don't know the answer to this question, I am sure there are lots of reasons. But what I do know is that every sales professional, business owner and managers across the country that I work with desperately wants to "sell to the C level," "sell a solution," "get on the approved vendors list," and "win the RFP/bid." They want to win more market share and they want to "sell deeper and wider" in their existing accounts. To do so we will need to start having these conversations with our prospects and customers. If you're ready to lose your "leg warmers" and get with the times, give us a call, we just might be able to help you.
About Dan Fisher
Dan Fisher is founder and owner of Menemsha Group, a provider of sales enablement solutions dedicated to helping IT staffing firms improve win rates, shorten their sales cycle, and increase revenue per sales rep. Since launching Menemsha Group in 2008, Dan has consulted with over 200 IT staffing firms and has invested over 5000 hours coaching IT staffing sales reps. He's authored is his own proprietary sales methodology and has previously spoken at Staffing World, TechServe Alliance and Bullhorn Live 2012. Prior to launching Menemsha Group, Dan spent 16 years in the IT industry running local, regional and national sales teams. Dan worked for Kelly Services, Oracle Corporation and Alliance Consulting. Dan currently resides in Boston, Ma.