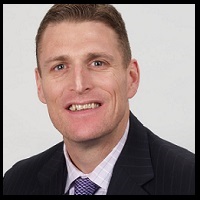 Five Tips & Examples For Consultative Selling
If you fancy the concept of mastering consultative selling, then I probably don't need to spend too much time spouting the benefits of using consultative selling. You likely know them already: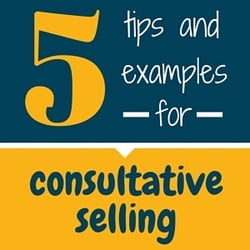 that consultative selling is more effective in a world of advertisement overload; that traditional sales tactics are less aligned with today's buying process (in which 57% is completed before anyone even gets on the phone); and that it gives your prospects what they want and reduces friction, making them happy to buy from you and refer people to you.

While you may understand the benefits of consultative selling, you may not understand the seven consultative selling skills to master, how to improve your consultative selling skills, or you may simply be seeking strong examples to help you understand the concepts as you prepare to use the consultative selling approach..
In today's article, I will help you out with that. Below are five key tips that every consultative seller must follow in order to be successful. Seriously, these are critical. Following these five things is what separates our highest-performing clients from our lower-performing ones.
#1 - Adjust your mindset.
The first thing to understand about applying a consultative sales approach is that it is as much (and maybe more) about adjusting your mindset than it is about applying new sales skills. Consultative selling is a TWO-WAY conversation, it's not a monologue, it's not scripted, and the sales person certainly shouldn't be using "tie down" questions such as "do you want to meet on Tuesday or is Wednesday better?" There is no manipulation and there are no "steps" to complete (as you see with traditional sales methodologies). Consultative selling is a real, open, honest and transparent conversation with your client about their challenges and how you and your product or service may be able to solve those challenges. Consultative selling is often counter-intuitive to "traditional" sales approaches and tactics. It's an old cliché but oh so true-if you truly care about your customer's business and they know it, good things will happen.
#2 - Identify, diagnose, and co-create.
Consultative selling is not about leading with or talking about your products and services and internal processes. It's about identifying the critical business issues your customer's face and diagnosing those challenges through the effective use of probing questions while simultaneously expressing empathy for their situation so that they feel understood. After you identify and diagnose their challenges the next step is to understand the impact of the problem and then collaborate with the customer and co-create a solution. Keep in mind, to do this you must first establish credibility and trust with the customer so that they feel comfortable in sharing this information with you.
#3 - Build credibility.
How do you build credibility and earn the trust of executive stakeholders you ask? This is not an all-inclusive list, but here are a few things that you must do. Executives EXPECT you to know this…
Situational Knowledge - You must be able to demonstrate that you understand what is going on in your customers business. This is the ticket to admission.

Functional Knowledge - You must be able to demonstrate that you understand what is going on in your customers industry and functional role they serve.

Technical Competency - You must bring some technical competency to the conversation

Fresh Ideas & Insight - You need to bring some ideas to the table that your customer would benefit from

Benchmarking Data - Executives love benchmarking data. You should know what kind of data they would be interested in and share it with them
#4 - Understand your customers.
You need to understand how your customers think and what they think about. Selling becomes so much easier when you understand these two things. As a general rule, all business executives are thinking about their "current state" and their "desired future state." Your job is to uncover what those are and what gap or pitfalls lie between their "current state" and their "desired future state." This is accomplished through the use of effective probing questions. The gap you identify between the two is your sales opportunity.
#5 - Make an impact through storytelling.
All customers love to hear good, impactful success stories, especially those that are related to their desired future state. It's the job of the sales professional to understand all of the success stories their company has to offer. More importantly, when the sales person is engaged in a conversation with a prospect it is their job to recognize which success story should be shared with the client based on their knowledge of that prospects "current state" and "desired future state." Lastly, an impactful success story should detail the specific challenge(s) the client faced, the solution your company offered and the business benefits (quantitative preferred) the client achieved as a result from your solution.
Conclusion
Again, these are just a few examples of consultative selling. There are certainly numerous others but these are the most critical skills to serve as the foundation.
What Next?
If you liked this article, you may be wondering "what's next?" Take the next step and download our free ebook, Your Guide to Mastering Consultative Selling