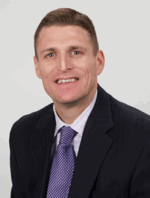 Dan Fisher, Founder & President
Dan Fisher is the founder and owner of Menemsha Group, a sales enablement solutions company dedicated to helping IT staffing and service firms improve sales win rates, accelerate their sales cycles, and increase overall quota attainment. Dan is a 20-year sales veteran and thought leader in the IT staffing and consulting industry and has authored the only propSharietary sales methodology designed exclusively for selling IT staffing services.
In 2014, Dan launched Quota King, a SaaS-based sales application that plugs in with your CRM that visually and intuitively prompts sales reps to follow and execute a repeatable and scalable sales methodology in a wizardlike fashion, all from within their CRM/ATS application. In 2015 Menemsha Group launched a SaaS-based online learning management system to help IT staffing firms improve their new hire onboarding and training experience and to accelerate new hire ramp up.

Dan is also a popular speaker at industry events like TechServe Alliance and Staffing World, as well as sales conferences and leadership retreats. Dan has worked with over 350 IT staffing and professional services firms and has invested over 5,000 hours in coaching thousands of sales professionals in the IT staffing industry.
Prior to launching Menemsha Group in July 2008, Dan worked for Kelly IT Resources, Alliance Consulting, and Oracle in various sales and sales leadership roles
Dan graduated from Michigan State University and currently resides in Boston, MA.
Contact Information
Phone: (617) 398-6190
Email: Dan@Menemshagroup.com
Website: www.menemshagroup.com
Linkedin: www.linkedin.com/in/danfisher1
Twitter: @dantfisher