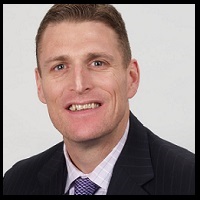 Disarming Prospects, Key to Improving Cold Calling Results
What in the heck does flirting have in common with cold calling? Quite a bit actually. You see, cold calling on corporate buyers and getting those IT hiring managers to warm up to you is much like approaching and flirting with someone at a party or bar. Come on too strong and you turn them off, look foolish, and your friends make fun of you. You feel horrible, not much different than when you fail at executing a cold call. When IT staffing sales reps come on too strong to their prospects, IT hiring managers think they're just like every other aggressive sales person. They respond with objections. And most likely, the salesperson bombs.
Let's take a look at this classic scene from the movie Swingers in which John Favreau gets some coaching from his buddies on how to approach and flirt with an attractive girl (Heather Graham) at the bar. DISCLAIMER: There are some "F-Bombs."
In the video John's friends are letting him know that he is too aggressive in his approach. which is why he is failing to get "digits." The parallel between John's approach and cold calling is that like John, salespeople typically fail to disarm their prospects. When salespeople fail to disarm their prospects, they're perceived as the big bad bear, with big ugly teeth! The big teeth and claws I'm referring to is when salespeople launch into their pitch or "broadcast mode" and pitch candidates and request a meeting without first disarming the prospect and adding value.
When salespeople fail to disarm their prospects on cold calls they "freak out" the prospect. The worst part is the salesperson has no idea they're doing it. As a result, the prospect is scared to death of the salesperson. So they give a bunch of objections and blow off the seller.
Disarming Prospects, Key to Cold Calling Results
Until your prospects and customers know you and know that they can trust you, they will naturally be skeptical of you and what you have to say. Think about how you feel when approached by a salesperson in a retail store. How do you react? Most people are full of anxiety and naturally put their guard up and just want the salesperson to go away. Your prospects are no different. To make your prospects feel comfortable in speaking with you, answering your questions, meeting with you and eventually doing business with you, you will need to develop the skill of disarming.
Disarming means to relieve your prospect or customer of anxiety, pressure or hostility, and to put them at ease and feel comfortable speaking with you. How can salespeople accomplish this, especially with a brand new prospect?
Legacy salespeople have been taught to go into "pitch" mode when they engage a prospect or customer and as a result the customer feels like they are stuck in a conversation that they want nothing to do with. Even worse, they have no way out! Have you ever been stuck in a bad conversation with no way out? It's not fun!
To avoid making your prospects feel this way you can disarm them by asking for their permission before proceeding with your call objective.
For example, rather than launching into your sales pitch you might say "would it be OK to take two minutes to explain why I'm calling? By asking a simple question like this, the prospect now feels like he or she has a say in the conversation.
Another example of disarming is when you want share an idea or solution or suggest a next step, you could say something like "may I make a suggestion?"
This disarms the prospect because it is a very soft approach for advancing the conversation by asking for their permission. It sounds counter-intuitive but it works like a charm! These examples may sound like small minor details but they are not. They make all the difference in the world.
Legacy salespeople have been taught to go into "pitch" mode when they engage a prospect or customer and as a result the customer feels like they are stuck in a conversation that they want nothing to do with.
Take it from me, someone who has made 750,000 cold calls on IT hiring managers, that if you can learn to disarm your prospects when cold calling your results will improve dramatically. And remember.......you're so money!

About Dan Fisher
Dan Fisher is founder and owner of Menemsha Group, a provider of sales enablement solutions dedicated to helping IT staffing firms improve win rates, shorten their sales cycle, and increase revenue per sales rep. Since launching Menemsha Group in 2008, Dan has consulted with over 200 IT staffing firms and has invested over 5000 hours coaching IT staffing sales reps. He's authored is his own proprietary sales methodology and has previously spoken at Staffing World, TechServe Alliance and Bullhorn Live 2012. Prior to launching Menemsha Group, Dan spent 16 years in the IT industry running local, regional and national sales teams. Dan worked for Kelly Services, Oracle Corporation and Alliance Consulting. Dan currently resides in Boston, Ma.