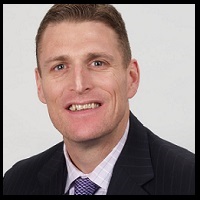 Understanding the Software Development Lifecycle (SDLC)
Effectively interviewing, screening, and placing IT professionals requires a thorough understanding of the process engineering teams follow to design, develop, test, deploy and maintain software applications. This includes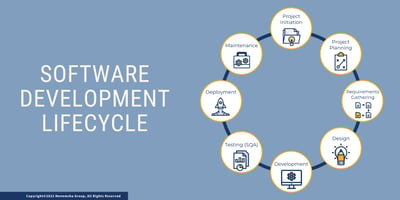 understanding the role and responsibility of project team members including the activities they participate in and the work artifacts they create.
Our latest online learning course, Understanding the Software Development Lifecycle, enables technical recruiters to effectively screen and qualify IT professionals for contract and full-time positions. The new course supports our larger mission of building a learning ecosystem focused on enterprise technology to give staffing and recruiting professionals greater access to the education and tools they need to succeed in IT recruitment and IT staffing sales.
The course is also designed to enable IT staffing sales professionals with knowledge of the software development lifecycle in order to ask IT hiring managers the most relevant and effective probing questions to qualify sales opportunities including SOW (statement of work) and technical job requirements.
Our goal is to incrementally build self-confidence for recruiters and sellers to overcome their fear of, and embrace "tech talk." We are building a technology learning ecosystem in which IT recruiting professionals can cumulatively develop their technical acumen by progressing through a linear learning model of tiered courses in which new teachings build upon knowledge acquired through previous courses. The first step to building a team of self-assured sellers and technical recruiters is teaching them how IT projects teams work together, communicate, and build and deliver software solutions.
Our course, Understanding the Software Development Lifecycle, is ninety minutes in duration and includes a 50+ question final exam, four experiential learning exercises and nine job aids to support recruiters and sellers in adopting and applying the material. Participants learn:
How following the SDLC mitigates risk and ensures project teams stay on schedule and on budget

The different phases of the SDLC including: Project Initiation, Project Planning, Requirements Gathering, Design, Development, Testing, Deployment, Maintenance and Support

The activities performed during each phase of the SDLC and associated deliverables

The roles and responsibilities of each team member during each phase of the SDLC

The critical probing questions to be asked by IT staffing sales professionals to identify and qualify sales opportunities and cross-sell.
The critical candidate interview questions to effectively qualify candidates based on role and responsibility and phase of the software development lifecycle
Upon successfully completing the program, learners receive a program certificate. To learn more about our technical training curriculum, schedule a demo with the link below.