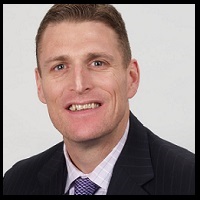 Tips For Leading Your Team Remotely Through COVID-19
With the Coronavirus (COVID-19) situation rapidly evolving, I wanted to share a few tips for those who are now tasked with leading a remote team of sales reps or recruiters.
If you haven't already you should close your offices. I'm sure you've read in the news or heard on T.V. that social distancing is highly effective at "breaking the chain" and preventing the virus from spreading. Even if you have a small team, closing your office will have a BIG impact on flattening the curve of infection.
Work From Home Technology & Information Security
Make sure that your sales reps and recruiters have password protected WiFi to help prevent a data breach. The last thing you want right now is a data breach or loss of data. Also, you should make sure your employees have and are using auto-locking on their devices. You can find directions here if you are using a PC with Windows 10.
Internet Bandwidth, Speed
The reality is, we're not sure how long this will last and how long we will be working from home. To be productive, your employees will need a stable and fast internet connection. To test to your network speed you can go here. Also, your reps and recruiters should have a good headset. Chances are they have earbuds but you should double check. You want them to be hands-free while they talk so they can take notes. If you're using VOIP phones, Salesloft provides this tool to test VOIP connectivity and speed. If either are slow than you will want your employees to physically plug in via Ethernet.
Video Conferencing
If you and your company currently do not have or use video conferencing software you will want to get that set up ASAP. Not only is video conferencing a great way to run your morning huddle and team meetings but it is also a highly effective alternative for hosting candidate interviews and client meetings.
At Menemsha Group we use Zoom. We have found it to be far more stable and deliver a superior image (video) than the other tools on the market. Not only that, it's simple to use. Each of your reps and recruiter will need an account so that they can host video meetings with their customers, prospects and candidates. There are free options as well such as Google Hangouts.
Home Office Expenses
Make sure your company has a plan that stipulates how much $$ the company will reimburse employees on a monthly basis to support their home office including their tools. It doesn't need to be extreme but it needs to be something. You want your employees to be comfortable, functional and productive but also to feel your support.
Continue Your Daily/Morning Huddle
Every morning bring your team together with a video-based morning meeting. I suggest you make it mandatory that EVERYONE be on their webcam so that everyone can physically see each other. As mentioned at the top, the Coronavirus (COVID-19) situation is rapidly evolving. You will likely have new announcements to make on a daily basis in addition to discussing the business at hand. For information and best practices on how to run your daily huddle you can check out my blog article here.

Engage in Active Coaching
As I'm sure you know, the coronavirus situation has created challenges and opportunities. One of the great opportunities it has created is an opportunity for leaders to listen to their rep's and recruiters phone calls and read their emails (replies from customers, prospects and candidates). Specifically, you want to listen and look for what customers and candidates are saying so that you can truly understand and appreciate what your team is up against. More importantly, this will enable you to demonstrate empathy which will make your employees feel understood and appreciated.
You can either listen to calls live via three way conferencing or video conferencing or ask your employees to record their calls. The point is you need to hear what prospects, customers and candidates are saying.
Prepare to Pivot, Handle Common Objections
After you have listened to several prospect, customer and candidate calls you will need to develop a plan including specific messaging for you how you want your sales reps and recruiters to address the common push-backs and questions they're hearing. If you don't provide a plan including specific talking points, messages and answers or rebuttals to the objections your sales reps and recruiters are hearing they will stop making outbound calls (and emails). Obviously you don't want that. As the leader, this is your time to shine!
Also, keep in mind that you will likely need to adjust your weekly activity (metrics) expectations. As we move forward it will become increasingly more difficult to connect with candidates and customers and come to terms on decisions.
Make 1:1 Coaching a Daily Priority
Set aside 15-30 minutes a day to speak with each of your sales reps and recruiters via video. While it sounds sexy on the surface, working from home is a difficult adjustment for most people. Not being around others including the inability to interact with others in person can get dull and boring pretty quick. You need to keep your employees engaged and motivated. You don't even have to talk about work related matters. The point is, just check in to see "where their head is at." Again, this is a stressful time for all of us.
Don't forget that for most of your employees, this is their first recession. This is a brand new experience for them. This creates fear, uncertainty and doubt. Be conscious of that and remember a heavy dose of empathy and talking about this goes a long way!