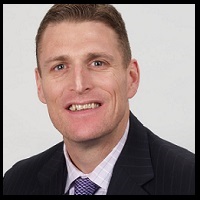 Great Video Illustrating Insight Selling
In case you haven't heard, buyer behavior has dramatically changed. Buyers are empowered and more sophisticated and, thanks to the internet, flooded with information and research overload. At the same time your buyers are searching—often in vain— for new ways to innovate, compete, and improve their success. But when salespeople bring valuable insights and ideas to their buyers, they strengthen their relationships, differentiate from their competition, and win more sales.
Insight selling is a key component to consultative selling because with consultative selling, the seller makes the customer's needs the focal point of the conversation in which they focus on helping the customer achieve a goal or solve a problem, not on hiring the sales rep's candidate. Sharing fresh ideas and insights AKA, insight selling, is a big part of the consultative selling framework and critical to how salespeople create customer loyalty.
While it may be a new concept to you, insight selling is the heart and soul for how top performing sales professionals sell. It's why they crush their sales quota year after year after year. Rather than talking about insight selling I thought I would share this great video illustrating insight selling.
Are you applying insight selling in your daily customer conversations? What steps are taking to adopt insight selling?
About Dan Fisher
I'm Dan Fisher, founder of Menemsha Group. Over 400 IT staffing firms including thousands of sales reps and recruiters apply my sales methodology including my scripts, playbooks, job aids, tools and templates, all of which is consumed from our SaaS based sales enablement platform and our mobile application. I've coached and mentored hundreds of sales leaders, business owners and CEO's, and I have spoken at a variety of industry events including Staffing World, Bullhorn Engage, TechServe Alliance, Bullhorn Live, Massachusetts Staffing Association, and National Association of Personnel Services. Since 2008 I've helped IT staffing organizations quickly ramp up new hires, slash the time it takes to get new reps to open new accounts and meet quota, get more high-quality meetings with key decision makers and help leaders build a scalable sales organization. My training and coaching programs are engaging and highly interactive and are known to challenge sellers to rethink how they approach selling. Ultimately, I help sellers increase productivity, accelerate the buying process & win more deals.