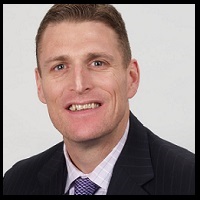 Executing Your Strategic Account Development Plan
Account Planning & Development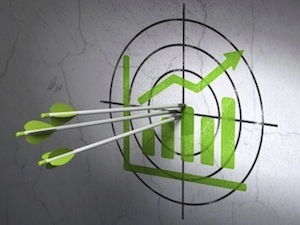 One of the things I have learned over the years is that it's very difficult for sales reps to develop and execute account plans. There are a number of strategies and methodologies to follow but there seems to be very little support and practical advice on how to best to put it all together into an effective and cohesive account action plan, without overwhelming sales reps. After all, what is the point of putting a strategic account development (SAD) plan in place if you don't have the tools and action plan to execute?
In this blog post I'm going to share with you ideas and tips for executing your strategic account development plan
Two Challenges with Account Planning
I have found that IT staffing firms struggle with this for one of two reasons. First, many IT staffing firms treat strategic account development as simply an academic exercise. They significantly underestimate the amount of time and effort that is involved in putting together a successful strategic account development plan and the amount of change management involved in executing on it. Account planning is not a matter of simply filling out a few forms and then letting them collect dust.
Does this sound familiar?
Sales Manager: "Team, I need your account plans completed by the end of the month"
Sales Team: They roll their eyes and reluctantly complete the exercise to appease their manager
The "account plans" I often see are often nothing more than an account profile highlighting the customer's business. Yet by filling out the template all of sudden we have this expectation that the pricing pressures that have been applied by the client will subside-all by simply filling out some forms. If only it were that easy. Thirty days later the sales reps wonder what ever happened to those account plans. The sales manager never mentions account plans or account planning again, until the following January when the cycle starts over again. Poorly designed but more importantly, horribly executed.
The second challenge IT staffing firms have with strategic account development is really the opposite of the first. Sales management overwhelms the sales team with the sheer volume of paper work to be completed in the account planning process. In short, the account planning process becomes overly complicated which kills the excitement and enthusiasm you have created around your strategic account planning. What is important to note here is that it's not necessarily how the account plan gets documented or in what format that is important but simply the fact that strategic account planning is taking place. The goal is to make sure that the sales rep took the time to think through their account plan and came up with a strategy to grow the account prior to initiating their account campaign.
Step One, Strategic Account Development Planning
When it comes to account planning itself, the first step to strategic account development is determining which accounts are worthy of a SAD plan. Not all accounts are worth the time and effort of a SAD plan. Keep in mind that strategic accounts might not necessarily be the biggest accounts. Based on what you sell and what your sales goals and objectives are, accounts can be deemed "strategic" and in need of a strategic account development plan for a variety of reasons. What is important is that you and your organization have clearly defined the criteria for what constitutes a strategic account and warrants a SAD plan.
Step Two, Strategic Account Development Planning
The second step to strategic account development is to understand your overall account objective. Strategic account development differs from other sales from the standpoint that the goal is not to execute a transaction but to achieve account "customer stickiness" and loyalty where you become indispensable to your customer. How you go about achieving this objective of course depends on your strategy.
Now that you have established your criteria for what constitutes a strategic account and you have an account objective, you're ready to begin your account planning. Studies show that today's corporate buyer expects sales people (especially those aspiring to be "trusted advisors") to be able to educate the client and share valuable insight that will help them improve their business operations. You can't become indispensable to your customer without knowing a few things about their business and their industry. You're going to need to know a few things about:
• Your customer's customers
• Your customers competition
• Your competition
Between conducting your research and the experience you have gained from working with you other clients you should be well equipped to share valuable insights with your customers.
Step Three, Strategic Account Development Planning
The third step to strategic account development is developing your account strategy. Each account is unique and possesses its own set of circumstances including account history, competitive landscape, current situation, political landscape, team dynamics and so forth. As such, each strategic account will most likely have multiple stakeholders in which you will need to effectively sell to.
Step Four, Strategic Account Development Planning
Last but certainly not least, you need to have an account action plan. Your action plan compiles your objectives, strategies and actions into a sequence of action items to be executed. Just as importantly, your action plan includes objective and verifiable outcomes that can be measured so that you can effectively measure your actual results against your strategic account development plan.