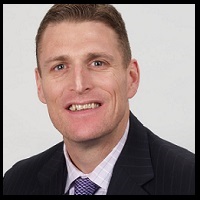 Accelerate Your Sales Cycle With a Customer Hiring Plan
Accelerating the customer's hiring and buying process refers to managing all of the tasks and events that must be acted upon and the decisions that must be made by you and your customer from the time the job order is qualified until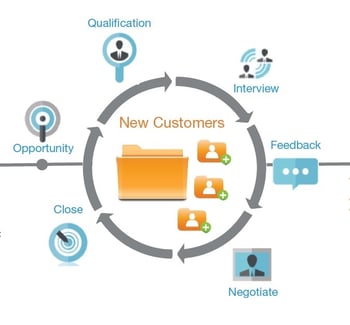 the consultant's first day of work. The better you can understand your customer's hiring and buying process and the things they have to do in order to buy from you, the better you can stay aligned with them.
Managing this process is complex not only because of the various tasks and events, and the sequence in which they occur, but also because there are multiple stakeholders involved in making the final decision. Despite the fact that many of the hiring managers you will work with have hired dozens or even hundreds of consultants or employees, most still don't do it frequently enough with a consistent process. Because you sell to and work with hiring managers every day and help them hire and onboard consultants and employees, you see patterns of the things your customers must do in order to buy from you. As such, you will often know things about what your customer has to do in order to buy, better than they do.
Here are just a few of the common patterns, tasks, and events that the typical IT hiring manager must complete before a new hire can begin work:
Get position approved by the business unit leader

Get position approved by HR

Review, source, and screen candidates

Tech screen candidates

Conduct skill and/or personality assessment or evaluations

Video interview candidates

Interview candidates Face to face Provide candidate feedback

Negotiate terms

Extend an offer

Get budget approved

Release a work order

Release the funds or cut a purchase order

Perform background checks

Procure a workstation and/or laptop
Keep in mind that these are only the known tasks and events associated with hiring and buying from a staffing firm. We can't predict when a candidate will reschedule or cancel an interview, when the customer will get hit with a reduction in their budget, when the client needs to move the start date back 4 weeks or what the competition is doing. Even if you have filled 20 java developer positions for your best customer, it doesn't mean that the hiring and buying process for the next job order will be the same. Every customer and every deal has a life of its own including its own unique set of circumstances and hurdles that must be navigated in order for the deal to close.
Because your customer can't hire your candidate until each step of their hiring plan has been completed, you and your customer will manage the plan to the successful completion of each task and event because those are the milestones in your project. The successful completion of each milestone in your customer's hiring plan brings your customer one step closer to their desired end state and you one step closer to a closed deal. Your role as the sales professional is NOT to pressure the buyer into making a quick, snap decision, but instead to act as a project manager who facilitates the customer's hiring plan including their buying process and ensures the customer sees the results when they need to see them.
Below I share with you an infographic that highlight the benefits to both the customer and the salesperson for adopting a customer hiring plan.


What strategies are you and your team deploying to accelerate the sales cycle? What tools and methodologies are you applying to prevent stalled sales cycles? To learn more, download our eBook, Your Guide to Mastering Consultative Selling.