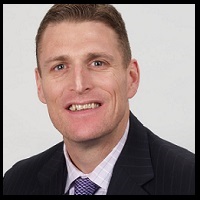 Accelerate Your Sales Cycle With a Customer Hiring Plan
In a previous blog post, Accelerating Your Customer's Hiring & Buying Process, I shared ideas on how applying project management principles including the use of a tool like the customer hiring plan can accelerate the customer buying process. If you recall, a customer hiring plan is a plan that accounts for all of the tasks and events that must be acted upon and completed including the decisions that must be made by you and your customer from the time the job order is qualified until the consultant's first day of work. Not only does it account for all of the tasks, activities and events but it provides a timeline in which all must be completed by in order for the customer to start seeing business results in the time frame in which they need and expect to see them. Below I share with you an infographic that highlight the benefits to both the customer and the salesperson for adopting a customer hiring plan.


Download Your Free Copy of the Customer Hiring Plan
What strategies are you and your team deploying to accelerate the sales cycle? What tools and methodologies are you apply to prevent stalled sales cycles? Let's start a conversation in the comments secion below.
About Dan Fisher
I'm Dan Fisher, founder of Menemsha Group. Over 400 IT staffing firms including thousands of sales reps and recruiters apply my sales methodology including my scripts, playbooks, job aids, tools and templates, all of which is consumed from our SaaS based sales enablement platform and our mobile application. I've coached and mentored hundreds of sales leaders, business owners and CEO's, and I have spoken at a variety of industry events including Staffing World, Bullhorn Engage, TechServe Alliance, Bullhorn Live, Massachusetts Staffing Association, and National Association of Personnel Services. Since 2008 I've helped IT staffing organizations quickly ramp up new hires, slash the time it takes to get new reps to open new accounts and meet quota, get more high-quality meetings with key decision makers and help leaders build a scalable sales organization. My training and coaching programs are engaging and highly interactive and are known to challenge sellers to rethink how they approach selling. Ultimately, I help sellers increase productivity, accelerate the buying process & win more deals.