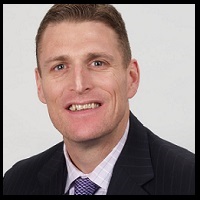 Unifying Your Process with Sales Training
This is part three of a three part series. On June 19, 2014 I presented at Bullhorn Live on how to implement a unified sales process. Below is part three of the series. You can read part one here. You can read part two here.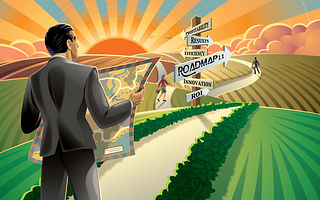 In my prior two blogs I discussed what a sales process is including the 5 key elements and why you need a sales process. I also covered change management and user adoption. Now let me turn my attention to sales process mapping, sales training & coaching and the use of sales playbooks.
Mapping Your Sales Process

Sales process mapping is simply a visual way of displaying the steps and activities that are involved in your sales process. Your sales process should map out or explain what gets done, by whom and when. With any process (think manufacturing) you have input and you have output. With a sales process the input is your "leads/prospects" and the output are your "customers." It's your sales process that guides your sales reps on the best steps and activities to be completed in order to convert those prospects into customers. And it's your sales process that drives consistent sales results.
When you begin to map out your sales process you should include what deliverables (think: MSA, SOW, etc.) are produced during each step or stage (remember, your sales process should be aligned with your customer's purchasing process and incorporate objective & verifiable data) and by whom along with the key tasks or activities that need to be completed in order for that step of the sales process to be deemed "completed." Keep in mind that your sales process map my include your "high level" tasks and you can create a secondary map to highlight the detailed or "drill-down" activities. Lastly, sales process mapping not only identifies the best way to deliver value to your customers but also clarifies a division of labor between your sales, marketing, recruiting and customer service departments.
So let's do a quick review. We have completed the following:
We know what a sales process is including the five key elements that make up a sales process
We know that (based on research) once our sales process is in place we will be more than 2.5 x's more likely to hit our revenue goals
We have built our sales management system that is going to drive the right sales behavior and track and measure our sales effectiveness(our sales process)
We have identified our barriers to adoption and have created a change management plan to ensure our process will permeate the entire organization and stick long term. We have also created a user adoption plan so that our reps will internalize the new behavior.
Our sales process is mapped out visually displaying each step and the activities associated with each step. Our sales process map also highlights who is responsible for what.
Now it's time to start training our people. Let's talk about sales training
Sales Training

Typically, when I engage with a new prospective customer for the first time, they usually say "Dan, our sales people need training, can you help?" I respond by asking "tell me, what is going on?" And the sales leader or business owner usually responds with some variation of the following:
"We're missing our number"
"Quota attainment is poor"
"Our sales team doesn't understand our value proposition"
"We struggle to open new accounts"
"We're really poor at cross selling and objection handling"
The natural, but common mistake for the leaders in the organization is to respond to these sales deficiencies by assuming that one of the following is the correct solution:
Sales training
Hire new salespeople
Hire a new sales manager
Put a sales contest together
Change the sales compensation plan
What I have learned and witnessed over the years is this assumption is made because most sales leaders in the IT staffing industry are managing their sales team off of "gut feel." In other words, they don't have enough data or the right data to make good business decisions. And they don't have enough data because they have not managed sales as a process. Because sales is not managed as a process, sales leaders rarely take the time to do a true analysis to understand the gaps and deficiencies of where things are really breaking down in the sales cycle. As a result, they misdiagnose the issue and prescribe the wrong solution.
So before you enroll your reps in sales training, first make sure you have diagosed the root cause issue and that you have a clearly defined and documented sales process.
When it comes time for sales training, your sales training program should be designed to support and reinforce your sales process. Sales people understand best in context to something they can relate to. Your sales training program should align with the steps of how you sell your IT staffing services, align with your customer's buying journey-how they engage sales people and the steps they must complete in their buying process, with strengths against competitors and responses to objections. Ideally, you should also have a consistent sales methodology that highlights how you want your reps to execute each step of your sales process.
Your sales training program should focus on teaching your sales people how to flawlessly execute each step of your sales process. Yes, there is some art to sales but there is a LOT of science to sales, especially IT staffing sales. Remember, a process can be improved and tweaked. So if you have a sales process, you can improve your effeciency and effectiveness. And having a sales process means you do not have to rely exclusively on increasing activity as your only means for increasing revenue and quota attainment.
Let's pretend for a minute that you decide to hire me to provide sales training because you're suffering from long, drawn out sales cycles. In short, the sales team is not opening up enough new accounts. We determine that the training needs to teach sales reps the following:
The criteria that makes up a "qualified account"
The qualifying questions to ask in order to qualify accounts (to ensure sales pursues the right accounts and don't waste time pursuing the wrong accounts)
When and how to ask the qualifying questions
Let's also assume that you have no sales process in place. In other words, this training is an "isolated event" to teach reps how to qualify and pursue the right accounts so we can shorten the sales cycle. What do you think will happen when they get back to their desks after the training? They may try to implement these ideas for a day or two, maybe even a week. But ultimately they will revert back to their comfort zone and do what they have always done.
The problem is there is no sales process guiding the reps and reinforcing the desired behavior. They're left to make isolated decisions (perform random sales tasks). And most sales people take the path of least resistance. To prevent all of this, implement and conduct your sales training AFTER your sales process has been defined and mapped out.
Sales Coaching & Sales Playbooks

Now that you have mapped out your process and conducted sales training, it's time for the most critical component of all; Coaching. Coaching (not training) is what turns sales reps into superstars. The challenge that today's sales manager faces however is making the transition from chief problem solver and putting out every fire in the office to that of a coach. Top performing sales leaders understand that the most important role they play is that of coach, mentor and teacher. Great sales coaches do the following:
Co-create or define the sales goals with the rep and build the road map to go from "current state" to "desired future state."
Help their sales reps improve their execution of each step of the sales process including their methodology if they have one.
Advise sales reps on the best course of action to take when stuck with opportunities. But they don't just give out the answers; they guide the rep to come up with the solution on their own.
Develop the skills and knowledge to improve sales effectiveness
Motivate and push reps outside of their comfort zone in order to maximize their potential


About Dan Fisher
Dan Fisher is founder and owner of Menemsha Group, a provider of sales enablement solutions dedicated to helping IT staffing firms improve win rates, shorten their sales cycle, and increase revenue per sales rep. Since launching Menemsha Group in 2008, Dan has consulted with over 200 IT staffing firms and has invested over 5000 hours coaching IT staffing sales reps. He's authored is his own proprietary sales methodology and has previously spoken at Staffing World, TechServe Alliance and Bullhorn Live 2012. Prior to launching Menemsha Group, Dan spent 16 years in the IT industry running local, regional and national sales teams. Dan worked for Kelly Services, Oracle Corporation and Alliance Consulting. Dan currently resides in Boston, Ma.