Discovery-Build Your Sales Revenue Roadmap
This is where your journey begins. The complexity of your sales roadmap will depend on where you're currently at and where you're headed or your desired future state.
Successful sales transformation starts with an in-depth customization process based upon an understanding of your unique sales culture and sales environment. Menemsha Group accomplishes this by conducting in the field research including rep rides and evaluating the sales operating systems and processes you already have in place. We design our sales transformation programs based on an in-depth and thorough analysis that includes:
Conducting input sessions with sales, recruiting and middle management

Shadowing sales reps and recruiters in the field

Interviewing ownership, sales and recruiting leadership and other key stakeholders

Reviewing your CRM/ATS including leads, key accounts, contacts, opportunities & work flow

Benchmarking the effectiveness and maturity adoption of your sales process and CRM/ATS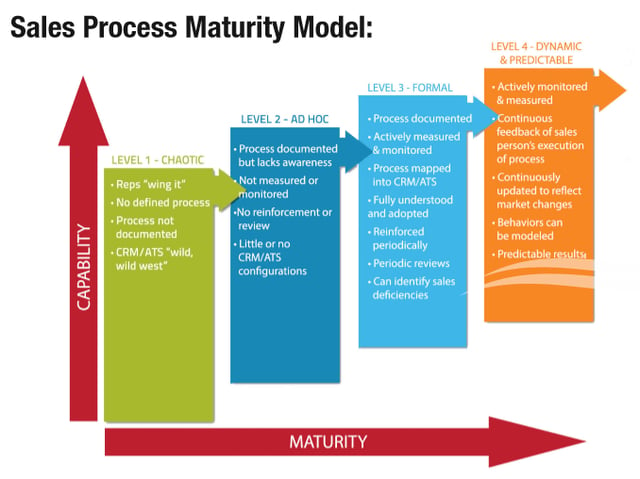 The data gathered during this phase provides key insights that help drive our implementation strategy. The goal is to align the implementation strategy with company goals and values and provide a sales revenue roadmap to predictable, repeatable and sustainable growth. The roadmap will not only provide you with insight on what is preventing you from achieving your sales goals but it will serve as the blueprint for what sales processes, systems and training are needed.
Part of the value of the discovery phase including our rep rides and input sessions is we help clients identify efficiency gaps in their employee's work flows, sales approach and messaging and then prescribe solutions to overcome those gaps. Your Discovery phase deliverable highlights the effectiveness of your sales operations and provides suggested best practices in each of the highest impact areas including:
Business plan-current state and future state

Sales go to market strategy

Sales compensation & incentives

Sales management, metrics, KPI's and reporting


Sales leadership effectiveness

Sales process including CRM/ATS configuration

New hire onboarding, training, coaching and talent development

Sales execution including messaging and methodology
Finally, the discovery phase will culminate with ownership and senior leadership buy-in and commitment to an implementation plan. Clients can either take their revenue road map which includes a step by step action plan and time line and implement on their own or ask Menemsha Group to design and lead the implementation.
Design & Build
A well designed sales process and sales methodology will improve sales performance for any sales professional as long as they use it. But repeatable, predictable and sustainable growth comes when the entire sales force is unified under one common sales operating system-sales process, sales methodology and sales management system.
During this stage we work with you to ensure that the data and insight we gathered from our rep rides, input sessions and surveys and interviews with leadership and ownership are incorporated into the overall program curriculum and directly tie into the results you're looking to accomplish. Here we define, design, build and gain full buy-in and commitment from executive leadership on:
Go to market strategy
Target market profile (ideal customer profile)
Value proposition
Design of job scorecards for different sales roles & functions
Performance management & compensation plans
Sales quotas
Sales metrics and KPI's
Sales lexicon
Sales funnel definition (aligned with customer purchasing process)
Entry points and methodology to "land new accounts"
Jon order qualification & opportunity management methodology
Account planning methodology
Sales training job aids, tools, templates and playbooks
Creation of sales training exercises and role play scenarios based on what we saw in the field
Configuration of online training modules
Once commitment and full buy-in is achieved from executive leadership we physically map and configure the sales processes and key elements of the sales methodology into your CRM/ATS including:
Lead creation
Lead qualification and conversion work flow
Job order qualification and conversion
Account and contact qualification elements
Sales funnel work flow
Template creation
Sales metrics, KPI's and reporting
Tie it all together and leaders have a fully unified and operationalized sales operating model that will allow them to quickly and easily identify, diagnose and improve sales effectiveness and effectively manage vulnerabilities and execute corrective action. Additionally, sales & executive leadership will be able to:
Measure the health of their sales organization by looking into the future
Measure the sales effectiveness of their sales people
Have visibility into their sales opportunity pipeline
Forecast revenue with confidence
Sales professionals will have a consistent sales process and methodology to follow that is designed to drive the desired sales behaviors identified in the Design & Build phase and fully aligned with their compensation and performance management plans, company goals and values. By integrating elements of the sales methodology and what is learned in sales training into your CRM/ATS the change is received with excitement and given a momentum boost instead of being met with resistance.
Finally, the deployment plan is created for launching and managing the sales training.
Deployment-Sales Training Tied to Your Sales Process
It's "Go Time." This is where the rubber meets the road and all of the work we have been doing becomes operationalized. During the deployment phase we "go live" with the new sales processes, management system and methodology components that have been configured into your CRM/ATS application. We begin by hosting a kickoff call for stakeholders, executive leadership and the sales team. The goal of the kickoff call is to clearly communicate:
Program Goals and Objectives

What is changing and why
Sales process, methodology, management system

Program metrics

How the success of the program will be tracked & measured

Expectations

What leadership expects from the sales team
How the sales team can expect to be supported, coached and measured on what they learn from the sales training

Deployment schedule

Overview of methodology training content and training time line
After the initial program kick-off sales transformation begins to take shape and momentum builds as national and/or regional events, in-person workshops, online training and group coach calls are deployed.
Sustain & Reinforce With Change Management
Leaders should treat their sales transformation program and any sales training as a change management initiative. A common mistake in the pursuit of sales transformation and sales training is an overemphasis on deployment and an under emphasis on the plan to sustain & reinforce the change with change management. True sales transformation including cultural shift doesn't happen until the people, processes and technology are in alignment and a commitment has been made requiring executive leadership and managers to coach the new processes and methodology and model the desired sales behaviors.
During the Discovery phase and throughout, Menemsha Group will work with your team to identify and develop a strategy for incorporating the sales methodology and sales systems into your existing sales operation. To begin this process we will begin with a series of exercises that will allow us to answer the following questions:
What degree of change will be required by the organization for the strategy to be implemented and to achieve our stated goals?
How much sales enablement (new process, methodology, and training) is required to properly equip the sales team to reach their sales goals?
What tools and activities will be required to sustain the change after deploying the process and methodology training?
How will executive leadership actively participate in coaching and modeling the desired sales behaviors?
Once we understand and commit to the degree of sales transformation being asked of the organization and the amount of training & reinforcement needed to sustain the changes a plan to sustain and reinforce the change will be designed. We will build a plan to sustain and reinforce the change with the following in mind:
A plan that accelerates the pace of change to achieve timely outcomes and financial returns without overburdening the team
A plan that addresses and mitigates risk
A plan that minimizes the short-term drop in employee productivity
A plan that strengthens the organizations ability to handle change in the future
Key components of the change management plan include:
User adoption plan
Cadence for reinforcement sales coaching
Job aids and playbooks
Gamified learning including individual medals, badges & certifications
Social learning, surveys and feedback
Training engagement reports & analytics
Fireside chats and "lunch & re-learn programs"
Role play and feedback
Coaching the coaches
Quarterly and/or semi annual reinforcement workshops & boot camps
Pricing will vary depending on the scope of your sales revenue road map, the degree in which your asking your organization to pivot (change) and the amount of the reinforcement coaching and change management required to deliver your desired results.