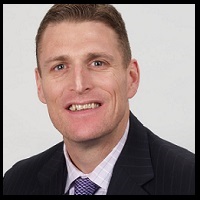 Sales Leadership - Developing Trust Ultimate Driver
Not cutting edge technology. Not a war chest of capital. Not the best business plan and certainly not the most talented team. Sales leadership and Team work remains the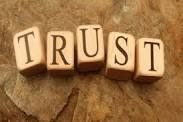 ultimate competitive advantage because it is so powerful yet so rare. Top sales leaders understand the importance of team work yet so few know how to implement it into daily practice. Why? Because teams are made up of imperfect human beings who display dysfunctional behavior that corrupts effective team work.
So how do sales leaders overcome these dysfunctional behaviors and and achieve true team work? In this blog post I discuss Sales Leadership, Developing Trust Ultimate Driver for Building Sales Culture.
Over the past four years I have consulted with just over 200 IT staffing/professional services firms. The common theme among all of them? Trust-or lack there of-among team members.
In the context of building a high performance sales team and sales culture, trust can be defined as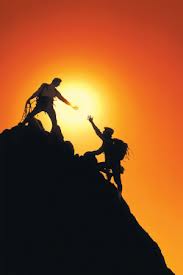 confidence among team members that their peers intentions are good and that there is no reason to be protective or careful around the group. In essence, team members must get comfortable being vulnerable with one another.
This definition of trust is different from the standard definition of trust. For example, one might "trust" that a teammate will produce high quality work because they have always done so historically. This trust is not good enough however to build a high performing team. The trust I am referring to is the trust that requires team members to make themselves vulnerable (admit their mistakes, weaknesses, faults, seek out help) to one another and be confident (trust) that their vulnerabilities will not be used against them. When you have this level of trust team members can concentrate fully on the work and task at hand without concern for protecting themselves.
Keep in mind that this level of trust is difficult because team members are often competitive with each other and protective of their reputations. The challenge is for team members to turn their natural instincts off for the overall good of the team. Let me share a specific example of what I'm talking.
John the sales rep has 5 sales voice mail messages into his client to get feedback on a candidate submittal. The client has not returned any of John's messages. John simply tells his recruiter "I have a message into the client and expect (or hope) to get feedback in the next day or two."
In this example, John doesn't want to look foolish or incompetent to his recruiter (and the rest of the team in the morning huddle) so he fails to share with the group that he really has 5 messages into his client, none of which have been returned. In this case John has established a false sense of expectations with his recruiter (and entire team) about the reality of filling this job order. If John continues to do this his reputation will surely erode with his team members. They will start to question his ability. But here is the worse part of all. They won't tell him. The team will simply not trust John and the quality of his job orders and his relationships with his clients. Instead of telling John that, the recruiters will operate under a false sense of harmony by "head bobbing" and "yesing" John to death whenever he brings in a new job order. They will tell John they are working on his orders but the reality of course is that the recruiters will not work his job orders because of the distrust. And it just snowballs down hill from here.
How can leaders cultivate a culture of trust and accountability? Check out my eBook, How to Create a Culture of Accountability Through Coaching and Empowerment for tips and best practices.
About Dan Fisher
I'm Dan Fisher, founder of Menemsha Group. Over 400 IT staffing firms including thousands of sales reps and recruiters apply my sales methodology including my scripts, playbooks, job aids, tools and templates, all of which is consumed from our SaaS based sales enablement platform and our mobile application. I've coached and mentored hundreds of sales leaders, business owners and CEO's, and I have spoken at a variety of industry events including Staffing World, Bullhorn Engage, TechServe Alliance, Bullhorn Live, Massachusetts Staffing Association, and National Association of Personnel Services. Since 2008 I've helped IT staffing organizations quickly ramp up new hires, slash the time it takes to get new reps to open new accounts and meet quota, get more high-quality meetings with key decision makers and help leaders build a scalable sales organization. My training and coaching programs are engaging and highly interactive and are known to challenge sellers to rethink how they approach selling. Ultimately, I help sellers increase productivity, accelerate the buying process & win more deals.