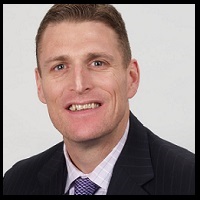 Learn How Top Sales Performers Use Linkedin For Sales
Jill Konrath, author of Snap Selling and Selling To Big Companies (excellent read) and Ardath Albee, B2B strategist and CEO of Marketing Interactions, Inc. recently published a report Cracking The Linkedin Sales Code where they set out to the answer the question, "Can Linkedin really increase sales?" To get this answer, they surveyed 3,094 sales professionals to find out how they use Linkedin. Below are some of the key takeaways.
Which of the following are you doing on a daily basis?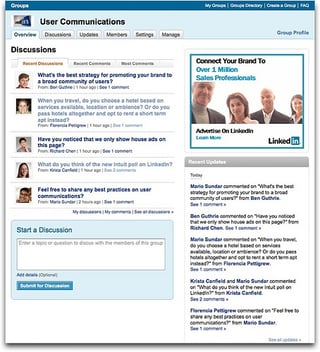 Top sellers ask and respond to questions online, start conversations and share resources with others on a regular basis.

Top performing sales people reported that they leverage linkedIn to

identify multiple points of entry into an account

Top performers reported that they pass on relevant information to other users and group members such as sharing links, e-books,

case studies,

analyst reports, white papers, articles and webinars on a daily basis.

Top performing sales people understand the power and value that comes from being seen as a thought leader in their market. This is why they use status updates and group interactions

to showcase their personal expertise and share relevant content.

Their goal is to establish contact with prospects, add value and create a reason to connect.
Top sales performers also join groups in their sales prospecting efforts as a way to start conversations with people. They analyze the groups "discussions" to identify ways to interject and connect and they "follow" prospects to keep abreast of their status updates, comments and updates in their profile. They use the updates as a way to connect.
Top sales performers understand that prospects today are checking out their Linkedin profile. As a result, top sellers enhance or optimize their profile to demonstrate the business value they deliver to their clients. They have moved away from the "resume format" and instead focus on articulating how they have impacted their client business.
Top performing sales people make sure they're a first level connection with all of their customers and primary business associates including their sales prospects.
Having professional recommendations and endorsements from clients is one of the best ways to enhance your professional profile on Linkedin. Prospects will notice both the number and the quality of the recommendation from your clients. This gives sellers credibility.
Lastly, top sellers share their expertise and relevant content. Sellers should make it a daily practice to update their status and share information of value. This helps position sales people as thought leaders in their market.
To read the full report or download it you can visit Jill's website
I know many of you out there are doing some of these things, but are you doing all of them? Are you doing them consistently? Remember, there is a lot in this business we can't control, but there is so much that we can control.
About Dan Fisher
Dan Fisher is founder and owner of Menemsha Group, a provider of sales enablement solutions dedicated to helping IT staffing firms improve win rates, shorten their sales cycle, and increase revenue per sales rep. Since launching Menemsha Group in 2008, Dan has consulted with over 200 IT staffing firms and has invested over 5000 hours coaching IT staffing sales reps. He's authored is his own proprietary sales methodology and has previously spoken at Staffing World, TechServe Alliance and Bullhorn Live 2012. Prior to launching Menemsha Group, Dan spent 16 years in the IT industry running local, regional and national sales teams. Dan worked for Kelly Services, Oracle Corporation and Alliance Consulting. Dan currently resides in Boston, Ma.