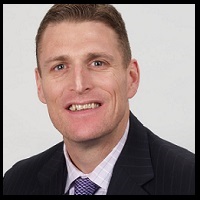 How to Implement a Unified Sales Process (from Bullhorn Live)
Last week I had the opportunity of presenting at Bullhorn Live. This is Bullhorn's annual user conference to not only showcase their CRM/ATS software but to give users a chance to learn about industry best practices. In my case, I spoke on how to implement a unified sales process and why having a sales process is critical to scaling your business. This is part one of a three part series recapping of my presentation.
What is a Sales Process?
If I were to interview each of your sales reps individually, one-on-one and ask them to explain (or better yet, diagram out) to me their sales process, could they do it? Take it step further. What if after interviewing your sales reps in your home office I went out and did the same exercise in your branch offices? Would I get consistent answers from each rep and from each office? If your answer is "no" don't worry because you're not alone. But if you're serious about growing your business, you're going to fix this. You're going to need to implement a sales process.

A sales process defines the steps that a sales rep and a customer need to take in order to complete the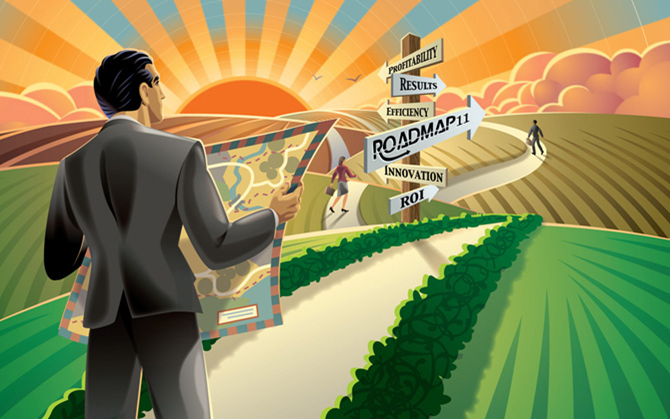 purchasing process. It provides sales reps with a road map telling them exactly what they need to do next in order to move the opportunity forward and close the deal. A documented sales process allows sales reps and sales managers to:
Identify
Qualify
Analyze
Diagnose and
Measure measure opportunities and then determine the next step in the sales process.
A good sales process is based on objective and verifiable information and it should be aligned with the customers purchasing process, not how sales people want to sell.
Having a clearly defined sales process that everyone understands and follows is absolutely critical. The challenge that most IT staffing firms run up against however is they think that their CRM or ATS application is their sales process and it's not. A good sales process includes the following elements:
The customers buying process

Selling steps/tasks that align with the buying process

Verifiable outcomes that let sales people know if they have been successful in completing the step.

A management system that measures the process and reinforces the behavior.

Sales play books and job aids that facilitate the execution of each step in the sales process
Why Have a Sales Process?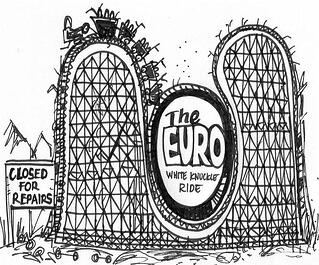 There are a lot of reasons as to why you should have a sales process. Far too many to name in this blog in fact. But without a sales process you have no idea what your reps are doing wrong or missing. With a clearly defined process you can identify the deficiencies and provide stage specific coaching.
According to a study by CSO Insights, sales organizations with a clearly defined and documented sales process are more than 2.5 times more likely to hit their revenue goal than those without a sales process. And, 90% of those in the study that implemented a sales process saw improvement in their revenue numbers. A sales process will also help you:
Diagnose sales deficiencies
Correct poor sales behavior
Improve pipeline visibility
Improve forecasting (the goal of every sales manager)
Improve sales win rates
Improve overall quota attainment
Create a repeatable and scalable business model
Without a sales process, reviewing your monthly sales results (and P&L statement) will feel like a roller coaster ride. You have peaks and valleys and no consistency in your results. A sales process brings consistency and will smooth out those peaks and valleys and bring you a consistent and steady stream of growth.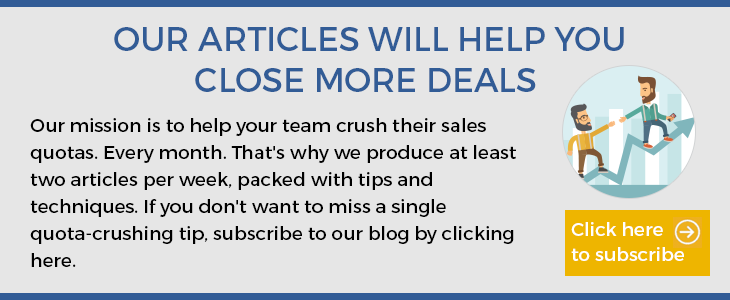 About Dan Fisher
Dan Fisher is founder and owner of Menemsha Group, a provider of sales enablement solutions dedicated to helping IT staffing firms improve win rates, shorten their sales cycle, and increase revenue per sales rep. Since launching Menemsha Group in 2008, Dan has consulted with over 200 IT staffing firms and has invested over 5000 hours coaching IT staffing sales reps. He's authored is his own proprietary sales methodology and has previously spoken at Staffing World, TechServe Alliance and Bullhorn Live 2012. Prior to launching Menemsha Group, Dan spent 16 years in the IT industry running local, regional and national sales teams. Dan worked for Kelly Services, Oracle Corporation and Alliance Consulting. Dan currently resides in Boston, Ma.