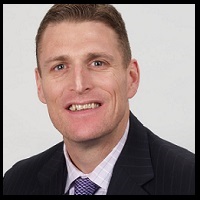 Four Tips For Selecting a Keynote Speaker for Your Sales Kickoff Meeting
In my last post titled, Your Salespeople Should Be Doing This At Your Sales Kickoff Meeting, I shared a few ideas for planning and designing the activities your sales people should participate in at your sales kickoff meeting. In my third and final post to this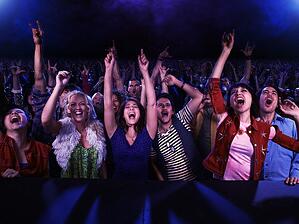 series I offer a few tips on how to select a keynote speaker or sales trainer to host and facilitate your sales kickoff meeting.
When it comes to planning your sales kickoff meeting one of the key questions you will most likely ask yourself is, "are we going to do this internally or should we hire a sales trainer or keynote speaker to host and facilitate?" That question alone breeds several follow up questions. If we hire a sales trainer or speaker to facilitate and host do we…
"Hire someone just to do a keynote address?"
"To host and facilitate the entire meeting?"
"Hire someone with industry expertise or from outside the industry?"
"Ask them to provide sales training or some other type of training?"
As you can see, the list can go on and on. And don't make the mistake of thinking your keynote speaker and your sales kickoff event is providing sales training for your sales team. Here are few things to keep in mind as you consider hiring a keynote speaker or sales trainer.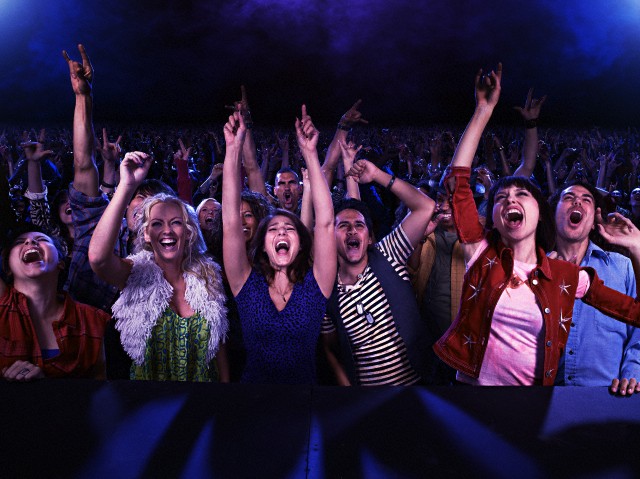 1.) Know Your Audience. As the person in charge of planning your sales kickoff meeting your job is to create a memorable and valuable experience for your audience. Doing so requires that you select a sales trainer or keynote speaker who can connect with your audience. Your sales team is unique from other sales teams in a number of ways. The amount of experience that resides on your sales team, the buyers they sell to, the level of complexity and challenges involved in selling your product or service, your sales culture and how you operate as a team and the psyche or morale of your sales team are just a few of the things to consider. You want to have a sales trainer or keynote speaker who understands these elements and knows how to connect with your sales team. I have sat through many sales kickoff meetings over the years where either myself or my colleague next me immediately tunes the speaker out because "the speaker doesn't get it." Your sales team is going to be "testing" your sales trainer and within the first few minutes of their speech or presentation, they're going to decide if the keynote speaker "gets it." It may not be right but it is reality. Make sure your keynote speaker or sales trainer is tuned into your audience.
2.) Meeting Preparation. Not only does your keynote speaker or sales trainer need to be tuned into your sales team but they also need to understand your marketplace. Your speaker should understand your product and services in great detail, who your customers are and how and why they buy your services, your sales process and the challenges or obstacles your sales team faces in their sales process. Good keynote speakers and sales trainers should be able to incorporate their ideas and strategies into the daily lives of your salespeople. For example, if your sales trainer is presenting a strategy on how to negotiate with a client, they should be able to apply and incorporate the skill or technique into real life, everyday experiences that your sales team experiences.
3.) Customized or General? Every sales team faces different challenges. Some may or may not be unique to them. However, your sales trainer or keynote speaker should not be applying a "one size fits all" keynote address or sales training workshop to your sales kickoff meeting. Instead, they should understand your toughest and most common sales objections in intimate detail. They should be able to tailor or build their sales training workshop around those details. For example, suppose your sales team is having a hard time with opening new accounts. Your sales trainer or keynote speaker should interview team members before the sales kickoff meeting and not only understand the specific issues but to also get specific examples of when and where your sales team is running into these challenges. During your sales kickoff meeting your speaker should be able to incorporate their ideas into these examples demonstrating how their strategy would help your sales team overcome or prevent those sales obstacles or objections from occurring.
4.) Takeaway Materials & Call to Action. Keynote speeches typically last between 1-2 hours whereas facilitating an entire sales kickoff meeting can last between a half day and multiple days. An effective way to leave a lasting impression with your sales team is for the sales trainer or keynote speaker to share or leave behind materials and offer some sort of call to action. The best speakers and trainers often leave behind their books, CD's, podcasts, white papers, e-books and other materials that support and aid salespeople in executing their sales strategies and ideas. Make sure your keynote speaker or sales trainer not only leaves behind supporting materials, but make sure they leave behind materials that your salespeople will want to read and use. And finally, I really like the presenters who end their presentations with a call to action. A call to action is simply asking or prompting your audience to take some form of action to start applying what they were just taught. It could be something as simple as challenging the team to write down how they will hold themselves accountable to applying the lessons the sales trainer or keynote speaker just shared.
About Dan Fisher
I'm Dan Fisher, founder of Menemsha Group. Over 400 IT staffing firms including thousands of sales reps and recruiters apply my sales methodology including my scripts, playbooks, job aids, tools and templates, all of which is consumed from our SaaS based sales enablement platform and our mobile application. I've coached and mentored hundreds of sales leaders, business owners and CEO's, and I have spoken at a variety of industry events including Staffing World, Bullhorn Engage, TechServe Alliance, Bullhorn Live, Massachusetts Staffing Association, and National Association of Personnel Services. Since 2008 I've helped IT staffing organizations quickly ramp up new hires, slash the time it takes to get new reps to open new accounts and meet quota, get more high-quality meetings with key decision makers and help leaders build a scalable sales organization. My training and coaching programs are engaging and highly interactive and are known to challenge sellers to rethink how they approach selling. Ultimately, I help sellers increase productivity, accelerate the buying process & win more deals.